On the heels of the Boy Scouts of America announcing last fall that girls would be allowed into their ranks, girls are signing up in droves to do just that in Northern California.
In fact, Northern California's Golden Empire Council of the Boy Scouts is anticipating 1,600 girls to become Boy Scouts by the end of 2019, KOVR-TV reported.
Case in point is a Girl Scout troop in Davis that also will be registering as a Boy Scout troop, the station said.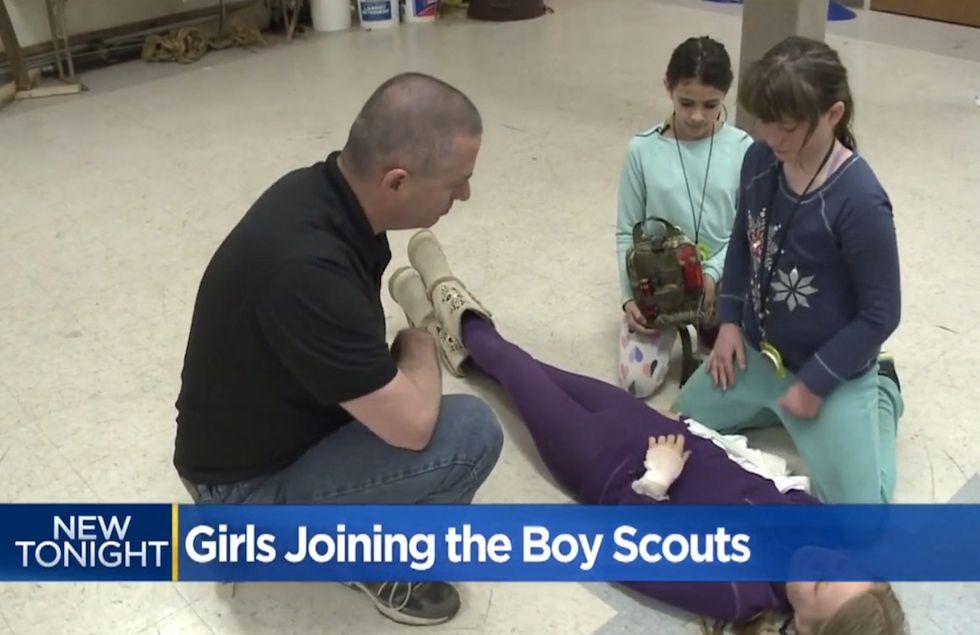 Image source: KOVR-TV video screenshot
What did some of the girls in the troop have to say about becoming Boy Scouts?
"I'm just really excited to learn more," sixth-grader Melissa Meux told KOVR.

"We're both created equal," third-grader Nicole Garcia added to the station.

"I think its pretty cool," sixth-grader Amara O'Brien noted to KOVR.
What did the girls' troop leader have to say?
Brian Meux — who has been their Girl Scouts troop leader for years — told the station that "we are huge on the girls' empowerment message" and that "the Boy Scout community has been extremely welcoming."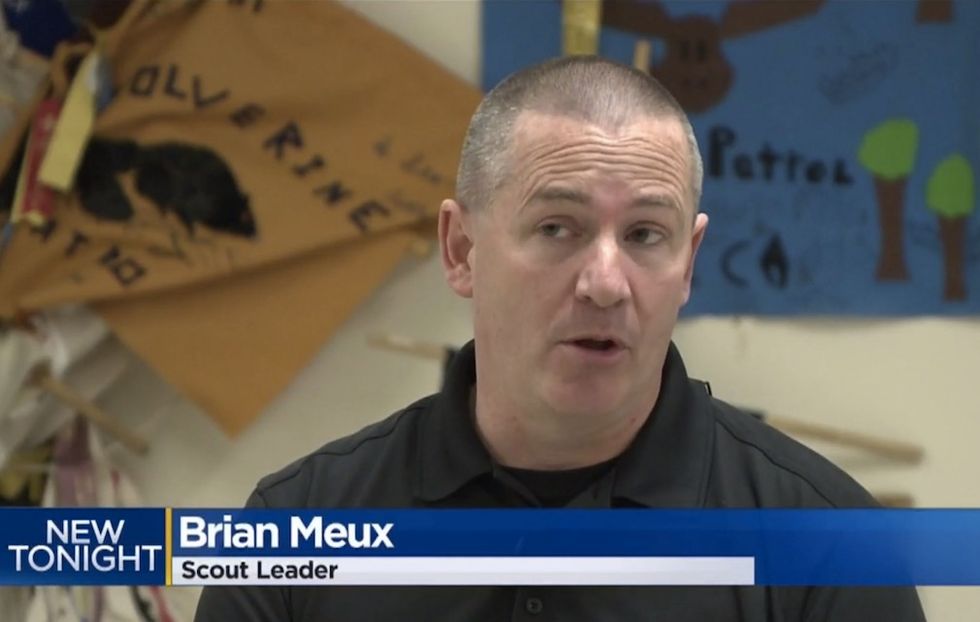 Image source: KOVR-TV video screenshot
"I was a Boy Scout and I like to associate with that terminology," Meux told KOVR. "And I think our girls are wrapping their heads around, you know, what that means — what defines them is what they're doing in the program, not what they're called."

Meux added to the station that his girls have been "working out of the Boy Scout handbook, the basic scout skills, the fire building, the first aid, the land navigation."
What else did the girls have to say about becoming Boy Scouts?
"I would really like to earn some merit badges," Amara told KOVR.

"We're equals in a way that we can both be in the same group," Melissa added to the station.
What did the Girl Scouts of America have to say when the Boy Scouts chose to let girls in last fall?
The headline-grabbing October announcement didn't exactly go over as a gender-equality victory in the Girl Scouts camp as some might expect.

"We've had wind that this was in the works, and we were somewhat surprised that this was a unanimous decision [by the BSA board]," Lisa Margosian, chief customer officer with the Girl Scouts, said.

The Boy Scouts, she claimed, made their decision to allow girls to help bolster BSA membership.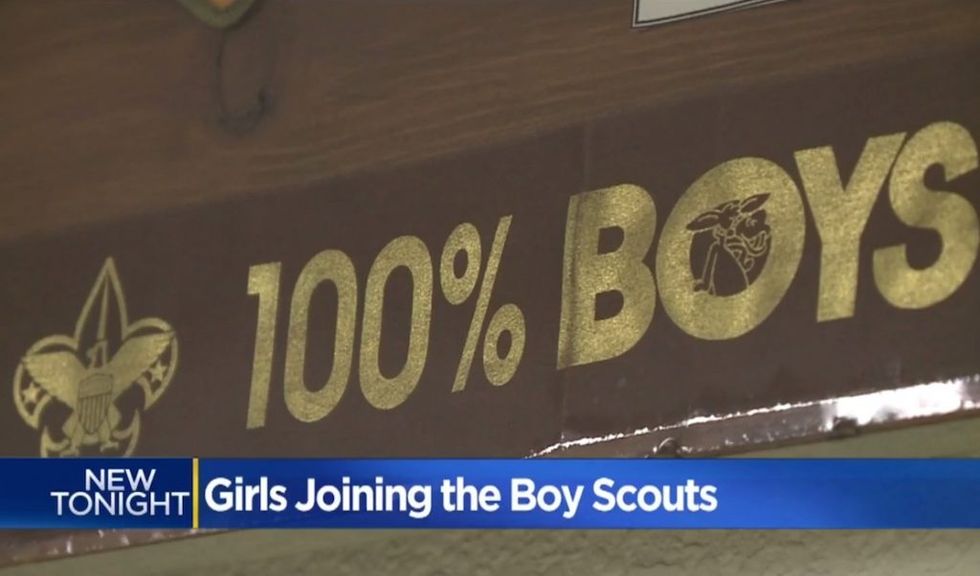 Image source: KOVR-TV video screenshot
"We've enjoyed a strong relationship and partnership with them over the years, and we're disappointed that the BSA didn't discuss this with us to say, 'We're having trouble with our membership,'" she said.

Margosian added, "We've had competitors come and go. This is yet another competitor. At this point, we're just about reminding people that we have an expertise in serving girls that the Boy Scouts just don't have."
This writer's perspective
As more and more moves come about to blur the lines between males and females within America's most prominent institutions, the frog in the kettle continues to heat up — and there doesn't appear to be an end in sight.
Particularly given the reaction by the Girl Scouts of America official last fall, one wonders if there's any actual, practical point to girls becoming Boy Scouts apart from rabid cultural pressure to wallpaper over gender differences.
So what can be done? Given the gender-blurring push is starting earlier and earlier, it's up to parents not on board with the shift to try doubly hard to reinforce to their children the beauty and strength — and differences — that exist within both males and females. There's nothing wrong with those differences, and there never has been.
If enough parents today can decide "no more," there may be a chance to stem the tide.