Black Lives Matter protesters locked themselves across train tracks and halted transportation to the Super Bowl on Sunday afternoon — but Minneapolis police weren't having any of it.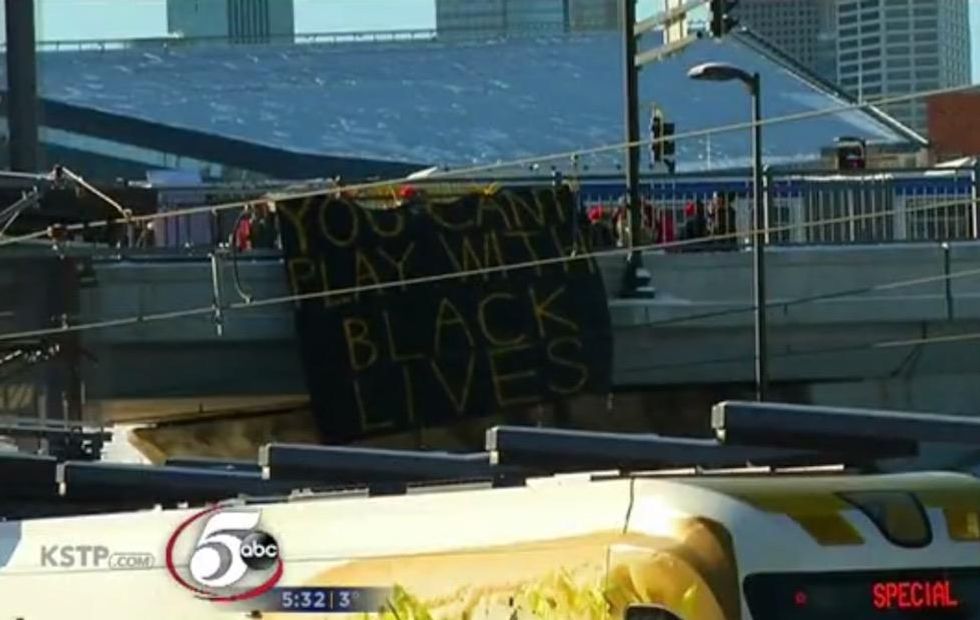 Image source: KTSP-TV video screenshot
The BLM protesters — along with demonstrators from related groups — stopped trains in both directions in opposition to police brutality, KTSP-TV reported.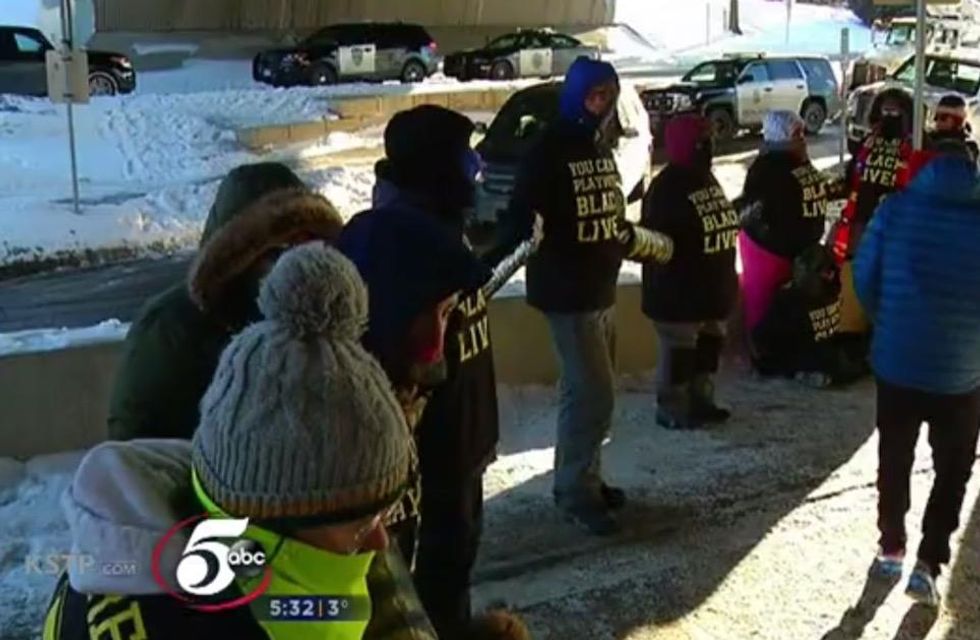 Image source: KTSP-TV video screenshot
"Activists are using this moment to stand with athletes who have protested throughout the past two football seasons calling attention to the murder of Black people by police and to the City of Minneapolis' banning city residents from using public transit without a Super Bowl ticket," the station said, citing a news release.
BLACK LIVES THEY MATTER HERE #StopPlayingStartPaying #SBLIIBlackOut https://t.co/8KTykDCw69

— Black Visions (@Black Visions) 1517777719.0
Organizers said the public transit restriction primarily affected people of color, KTSP added, and that the protest also was in solidarity with undocumented immigrant workers who face potential deportation.
More from the station:
About 30 activists walked onto the city's Green Line at the West Bank stop shortly after 2 p.m. Sunday, stopping trains in both directions. By 4:15 p.m., about 17 arrests had been made, according to Metro Transit Police Chief John Harrington. Trains were running as normal by late afternoon.

The line runs from downtown St. Paul to the heart of Minneapolis, and is a main way some fans are getting to the game between the New England Patriots and Philadelphia Eagles.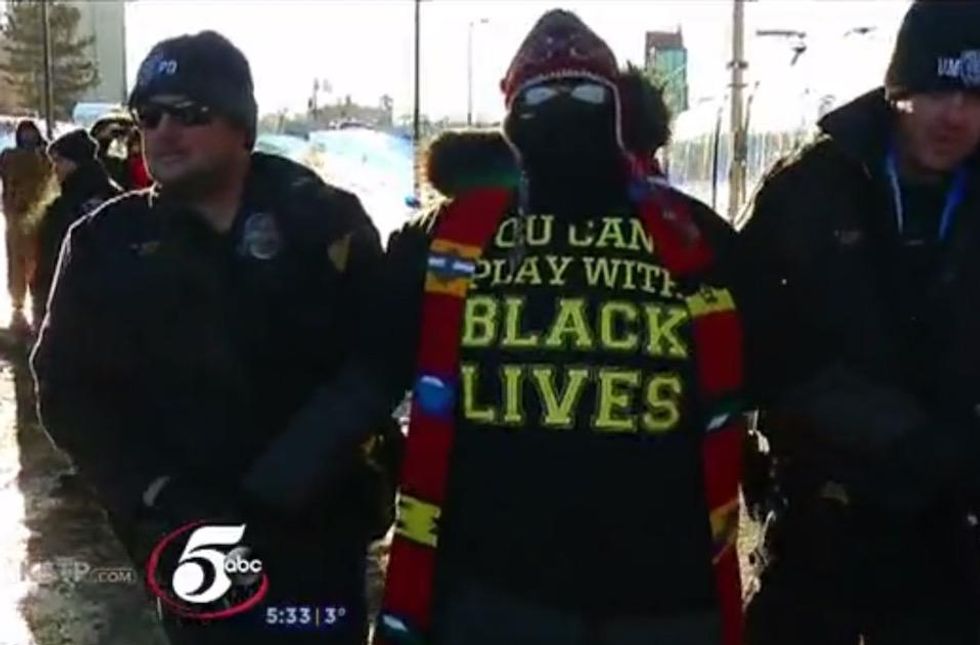 Image source: KTSP-TV video screenshot
Protest leaders also called the Super Bowl a "national security crisis" and claimed that the National Football League and the city failed to provide resources to vulnerable communities, KTSP reported.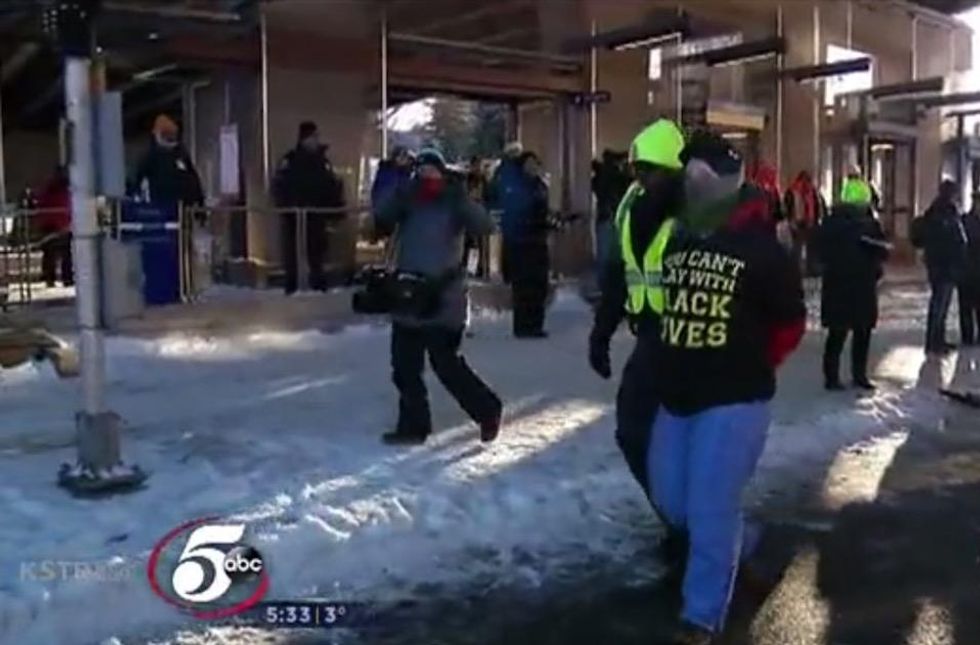 Image source: KTSP-TV video screenshot
What else did Black Lives Matter do related to the Super Bowl?
Black Lives Matter issued a "travel alert" last week warning black people and other people of color to "exercise caution" while visiting the area around Super Bowl LII "as safety and well-being risks may be presented by St. Paul Police and/or St. Paul Police K9."
(H/T: BizPac Review)