Graffiti depicting President Donald Trump shooting a handgun at schoolchildren who are seen lying in pools of blood stunned an Alabama city days ago.
Sarah Shirey and her husband own a coffee shop in downtown Florence across the street from where controversial display was painted, and Shirey told WHNT-TV she was disturbed by what she saw Monday.
"My husband and I were looking at it, trying to figure it out, and then we realized all of the red coming out of the bodies was blood," Shirey told the station. "And then I was assuming it was a school shooting."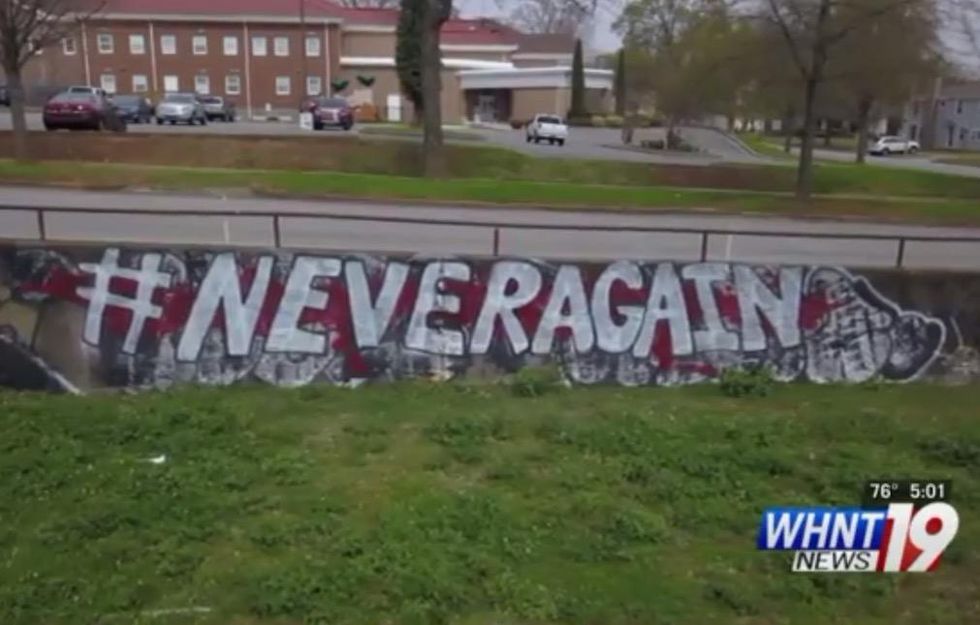 Image source: WHNT-TV video screenshot
Florence Mayor Steve Holt called the graffiti disgusting, WAAY-TV reported. But since it was painted on private property, Florence city leaders said Monday there wasn't anything they could immediately do — but they did reach out to the property owner, WHNT said.
WAAY-TV reported in a follow-up piece that the owner didn't give anyone permission to put up the graffiti, and Holt said the owner told the city it could cover the display with paint — a task that was completed Tuesday morning.
Shirey told WHNT she understands the importance of free expression but that the wall in question isn't an appropriate spot for it.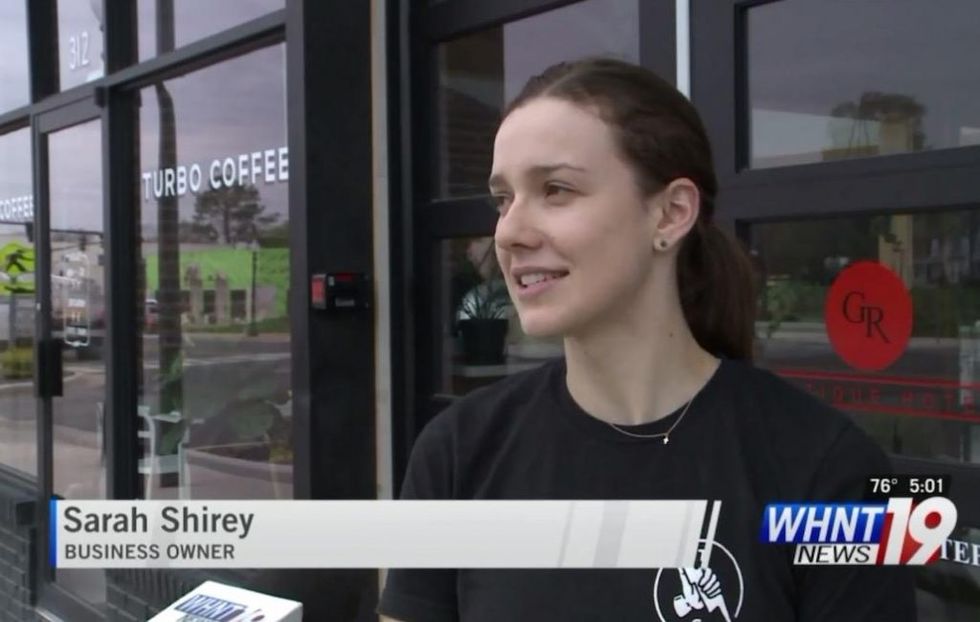 Image source: WHNT-TV video screenshot
"They are obviously trying to send a message about what they believe, and I guess people have that freedom here, but that is a private piece of property and so they can't really do it there," she told WHNT. "Which we really don't appreciate it there."
Content warning: Video shows graffiti of schoolchildren lying in pools of blood:
(H/T: Washington Times)