A South Carolina woman confronted the man suspected of invading her home, offering him an ominous warning caught on camera in court.
"I just want you to know that while you may have scared me in the moment, I am definitely not afraid of you now," victim Keri Reeves told Ralph Jake Goss Jr., 33, as he sat behind a glass window in an orange jumpsuit. "And I hope you understand the severity of the situation ... you put yourself in because you came within 2.5 seconds of having a full clip unloaded into your skull."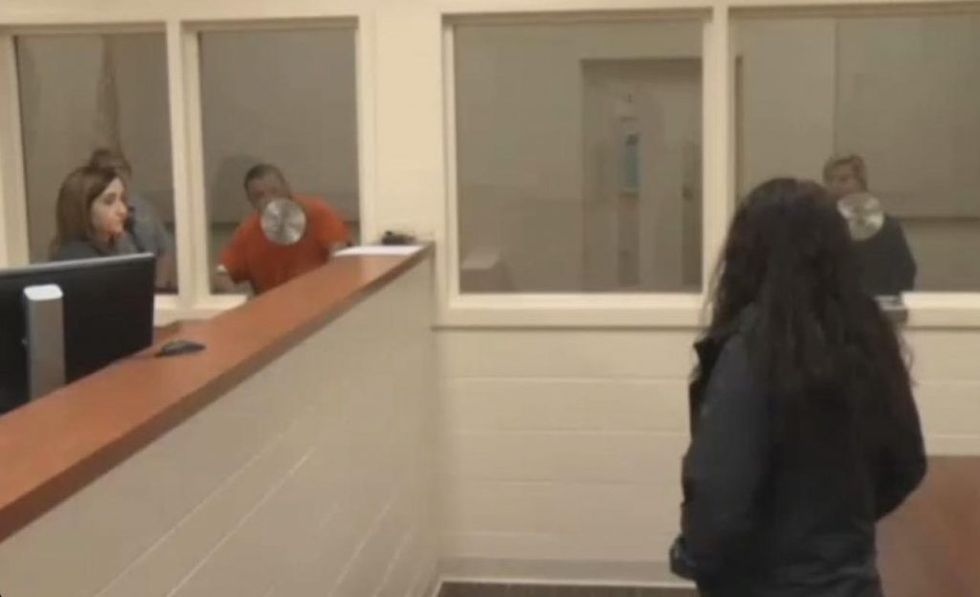 Image source: WHNS-TV video screenshot
Reeves — a wife and a mother of two — had more to say to Goss.
"I hope and pray to God you don't ever get the balls to come into my home again because I promise you the next time you will have the full clip unloaded," she said. "And I will not hesitate ..."
The day before the hearing, police said Reeves pulled a gun on Goss in her Walhalla home before the suspected intruder took off running, WHNS-TV reported.
Goss told Reeves during the bond hearing that he was sorry, needed help and missed his children and his grandmother. Reeves replied to Goss that she would pray for him.
Here's the clip of Reeves confronting Goss in court. The relevant portion begins just after the 5-minute mark:
What went down?
Reeves told WHNS-TV in an earlier story that she was laying down in bed just before 2 p.m. Wednesday when her dog Trigger began barking — and Reeves saw Goss out of the corner of her eye standing in her dining room, Oconee County sheriff's deputies said.
"I start yelling you need to leave," she told the station. "You need to get out of my house. I need you to go."
But Reeves told WHNS that Goss ran into her bedroom "and he's standing between me and my door."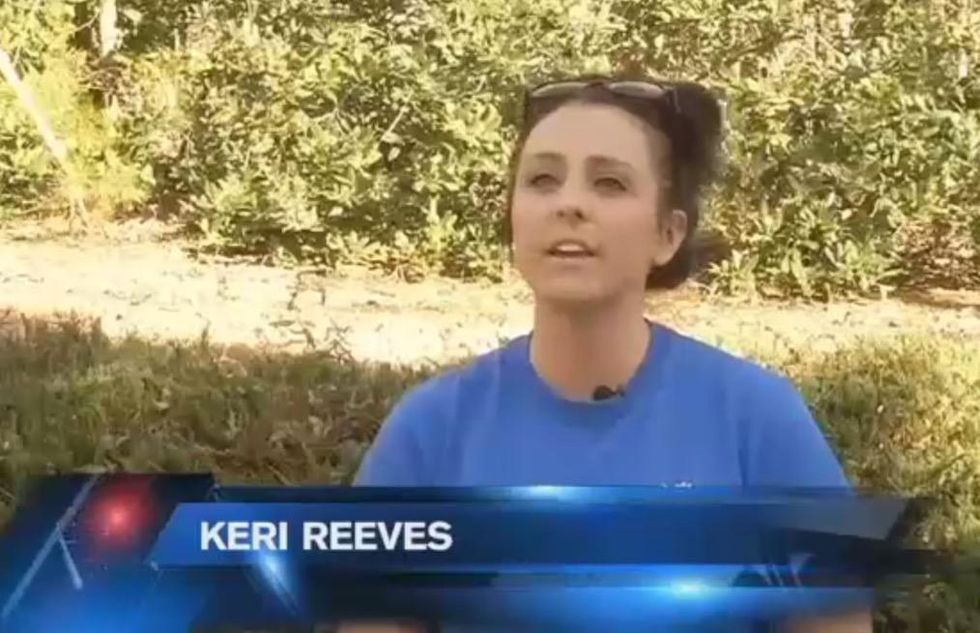 Image source: WHNS-TV video screenshot
Reeves said she and her husband the night before decided to move his gun from the dresser to a spot near the headboard when they installed a new TV, the station said.
"I grabbed it, just kind of tossed the holster across the room," Reeves added to WHNS. "When I pulled it back to load and aim, that's when he finally realized he needed to go."
Reeves told the station she chased Goss outside her home and watched him go through the woods in her backyard before she called 911.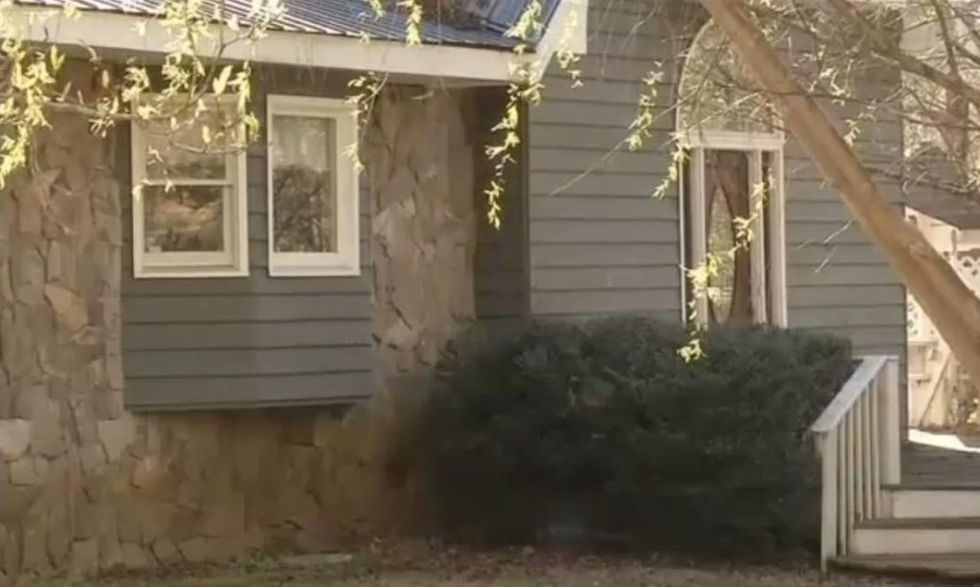 Image source: WHNS-TV video screenshot
"I wanted to definitely make sure that I knew which way he was going so I could send [authorities] in the right direction," she added to WHNS.
What happened to Goss?
Deputies said they found Goss walking out of the woods Wednesday with items belonging to the victim, the station reported, adding that he was arrested and charged with burglary second degree, petit larceny and possession of burglary tools. His bond was set at $65,000, the station noted.
What else did Reeves have to say?
Following the incident, Reeves added to WHNS: "I immediately thought, 'He going to get a gun, he's about to shoot.' Me? I'm not about to die in my own house. This could've been a very different situation had I not been properly armed."
After calling authorities, the terror of the situation hit her hard.
"I'm one of those people that can go from zero to a hundred in 2.5 seconds, and I'm not a nice person normally, but as soon as I got on the phone with the sheriff's department, he was out of sight," Reeves told the station. "The severity of it hit me, and I was in hysterics. I was crying, I was scared, I was very shaken."
(H/T: Bearing Arms)