A firefighter chief from the United Kingdom has "apologized unreservedly" for uttering gender-specific words "man" and "he" at a meeting when discussing fire crew staffing levels, the Daily Mail reported.
South Yorkshire fire chief Jamie Courtney used the word "man" four times — and the word "he" four times, the outlet reported.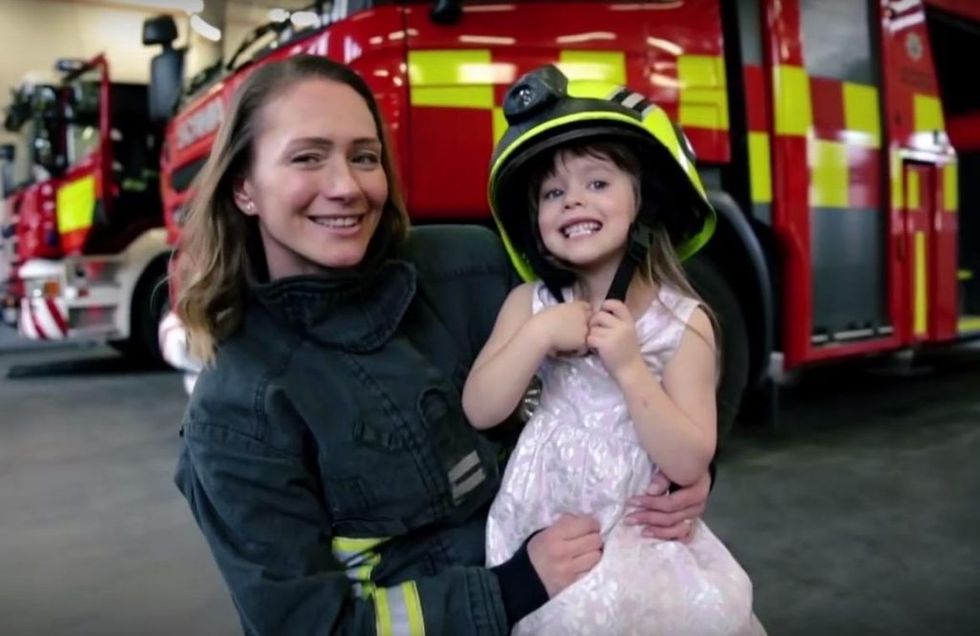 A female firefighter is seen in a South Yorkshire video about "firefighter mums" posted to YouTube last month. (Image source: YouTube screenshot)
One person complained about Courtney's language, and the chief was reprimanded at a Rotherham Council meeting.
"I felt his language was minimizing the role of women in the fire service, especially as International Women's Day had just taken place and South Yorkshire Fire and Rescue had made a video highlighting the role women play in the service," the person, who didn't want to be identified, told the Daily Mail. "There aren't many women firefighters, and it's important not to just see firefighters as men."
How did this all start?
Courtney's red-flagged speech was in response to a question from Rotherham council member Victoria Cusworth at an Overview and Scrutiny Management Board meeting last month, the outlet reported.
After receiving the complaint about Courtney's words, Diana Terris, clerk to South Yorkshire Fire Authority, wrote back saying she had raised the chief's use of "gender specific" language with him and "discussed the matter with both the Chair and Vice Chair of the Authority," the Daily Mail said.
"The Chief Fire Officer is grateful for this to have been highlighted and apologizes unreservedly and would have done so without question at the time had it been pointed out," Terris added, the outlet reported. "He is a great advocate of equality and diversity within the Fire and Rescue Service, a point affirmed by both the Chair and Vice Chair of the Authority."
South Yorkshire Fire & Rescue posted a YouTube video just last month highlighting "firefighter mums":