Bailey Peterson, 11, told WFLD-TV she was excited to take part in her class trip.
Peterson and her fellow sixth-graders from McKinley Junior High in South Holland, Illinois, traditionally hit the road for several days to visit the Nature's Classroom Institute in Lake Geneva, Wisconsin, the station said.
Bailey told WFLD she had a good time — until the final night when the students took part in what she and her parents characterized as a "surprise simulation."
What happened?
The camp facilitated an Underground Railroad simulation involving Bailey and her classmates, WLS-TV reported.
"They talked to us about how we were runaways, and how our cover story was that we were a singing choir from Georgia called the Peaches," Bailey told WLS.
Bailey said their school teachers were chaperones on the trip and also took part in the Underground Railroad simulation, which lasted nearly two hours, WLS said.
"She was almost nervous to tell me that they felt funny about it because all of the kids were black and the teachers were white," Dawn Peterson, Bailey's mother, added to WLS.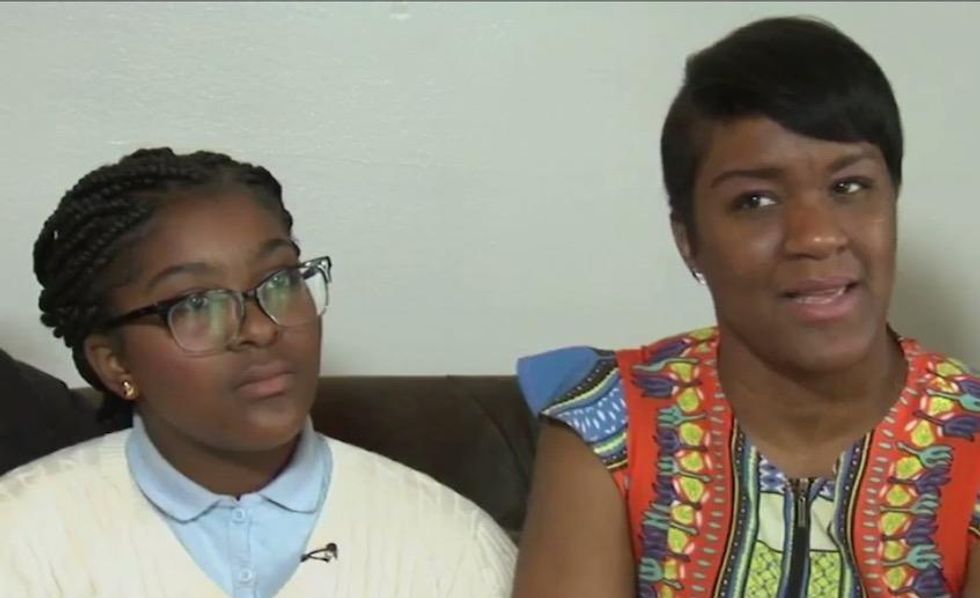 From left: Bailey Peterson and her mother Dawn Peterson (Image source: WLS-TV video screenshot)
"It was cold, it was dark, I could barely see my friends," Bailey told WFLD, adding that she was "confused" and "frightened."
Bailey also told her mom that students were chased through the woods, threatened and told to sing for their freedom, WFLD reported, adding that teachers acted as bounty hunters, Quakers and a sheriff.
"[The students] were told to hide several different times, to lie about who they are, steal food," Dawn Peterson added to WFLD.
How is Bailey's mother reacting?
Dawn Peterson told WFLD she didn't know the Underground Railroad simulation would take place and wants her money back and a promise from the school that the simulation won't take place again.
"Couldn't find anything in any paperwork that stated consent," she told WLS. "Not even letting us know there would be a simulation at all, let alone this particular simulation."
How is the school district responding?
The class trip the Nature's Classroom has been happening for about 10 years, WLS reported, adding that school officials choose the activities — and have selected the Underground Railroad simulation for several years without complaint.
Jerry Jordan, superintendent of South Holland School District 150, told WFLD the simulation was listed in a packet provided to parents as an example of an evening activity — one that lets students "role-play history...playing the parts of slaves escaping with a conductor along the underground railroad."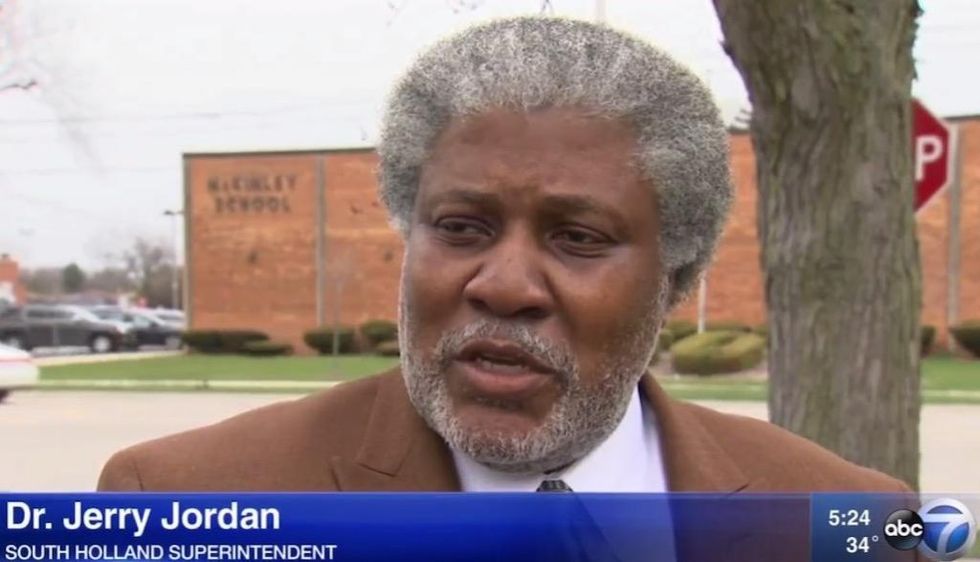 Image source: WLS-TV video screenshot
"It was not our intent to put the kids in a situation that they are going to be traumatized or terrorized," Jordan added to WFLD. "It was a reenactment of history."
He added to WLS: "There's a perception that we had the kids being chased by white folks at night through the woods. That's not what took place. It was a night hike."
Jordan also told WLS that the Underground Railroad simulation represents a "sad part of history that our people had to go through. And I think bringing something to light for the children, it helped them better understand what our foreparents went through."
The school noted to WLS that other options for future trips will be explored going forward.