A Florida husband and wife visiting Memphis, Tennessee, likely got a tad more excitement than they were bargaining for Sunday.
Police said a man in a blue jacket came during the day to a house where the couple were and asked to use a phone — and then asked for a ride, WHBQ-TV reported.
Surveillance video from the front of the house showed the man in the blue jacket with his right hand in his waistband as he walked with the husband; allegedly the man in the blue jacket had his hand on a gun, the station said.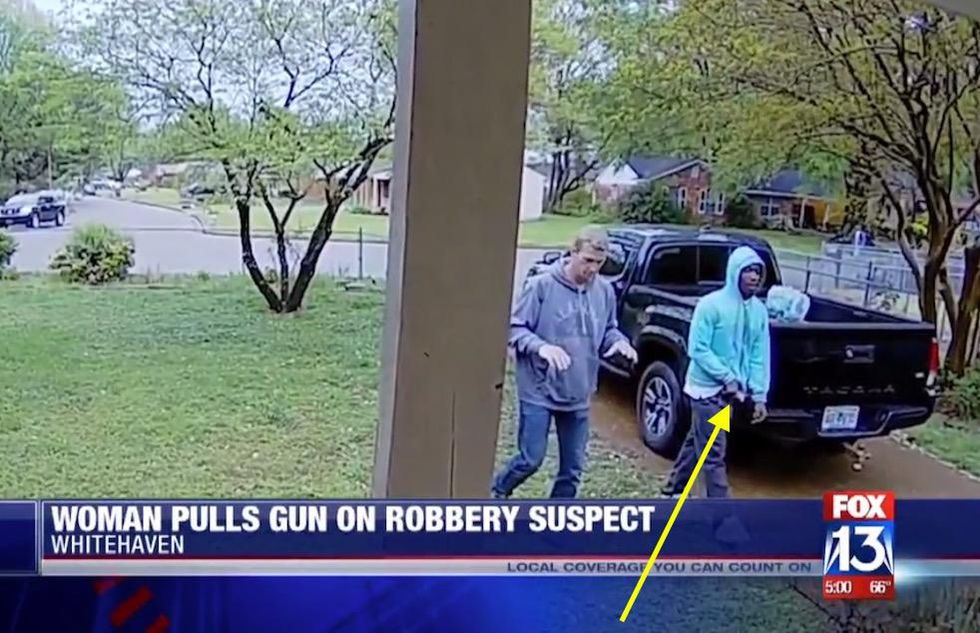 Image source: WHBQ-TV
With that, the couple said the man pulled a gun, WHBQ reported. Police told the station that after the woman saw her husband in trouble, she stormed through the front door with a gun of her own.
A man who didn't want to be identified told the station his niece scared off the gunman and fired a warning shot: "She's bold. She ain't scared of nothing."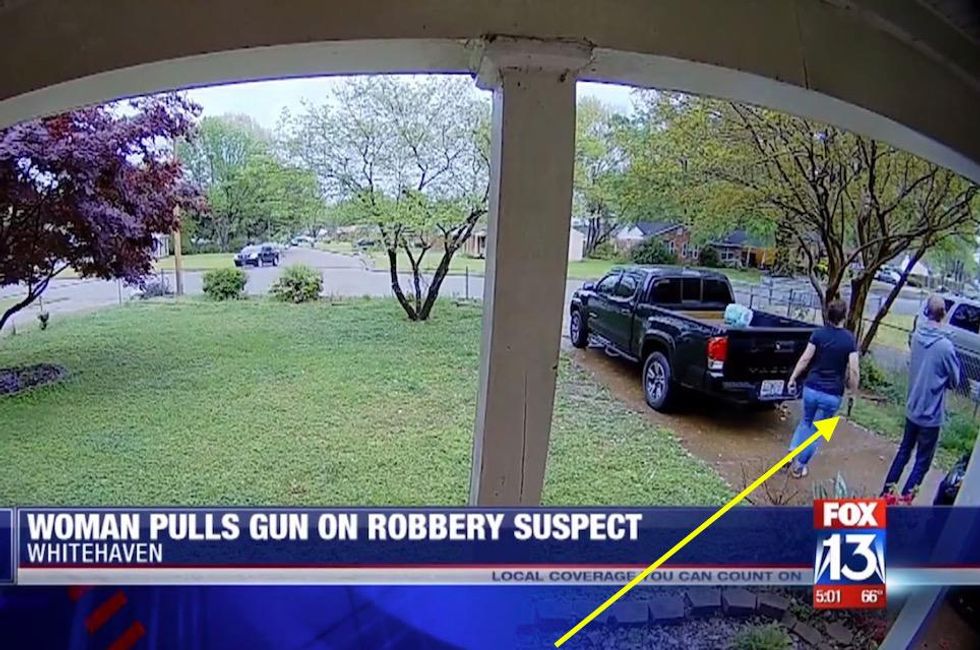 Image source: WHBQ-TV
Police told WHBQ the gunman ran toward the back of the house. The victim told the station he hopes police catch the gunman.
"Thank the good Lord he was watching out for all of us," the victim told WHBQ.
(H/T: Bearing Arms)