A woman was caught on video screaming at an off-duty Chicago police officer — and then spitting on him — as cops demonstrated against Mayor Rahm Emanuel in city hall last week.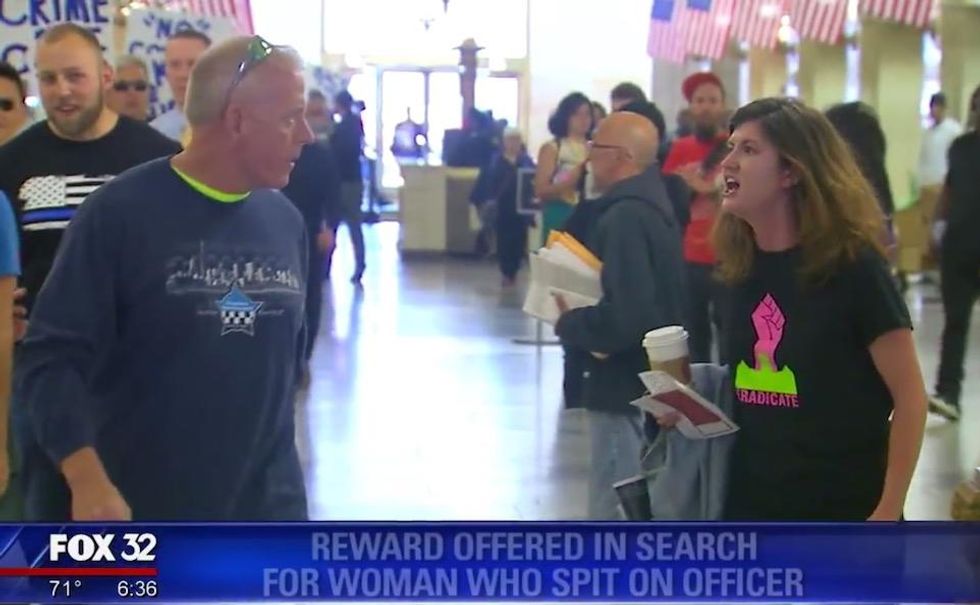 Image source: Facebook video screenshot
And now the Fraternal Order of Police is offering a $1,000 reward for information that leads to the woman's arrest, according to WFLD-TV's Natalie Bomke.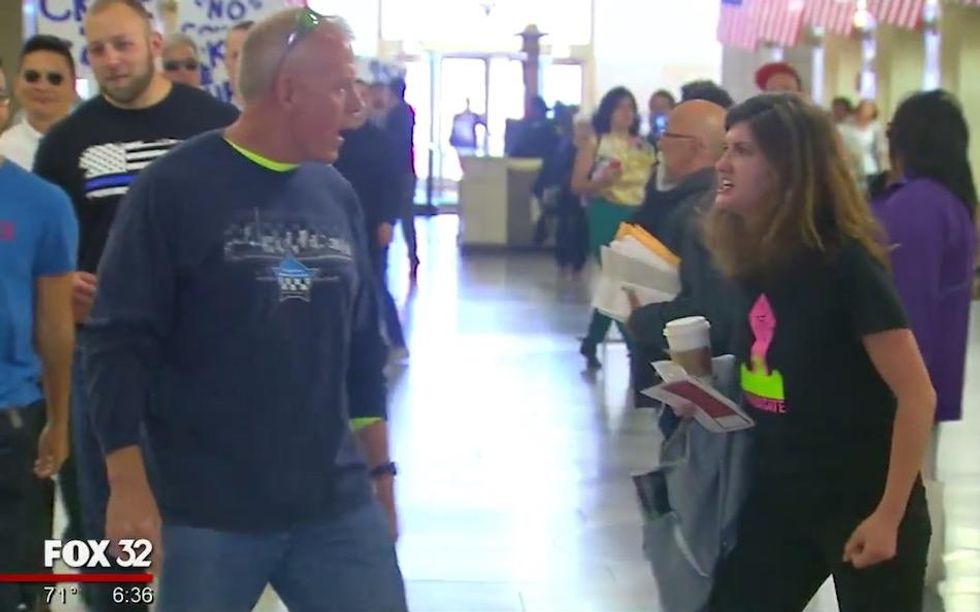 Image source: Facebook video screenshot
Here's the clip:
What were police protesting?
The "Blue Wednesday" demonstration was in connection to the police union accusing Emanuel of "turning his back" on cops and "pandering to police-hating media," Fox News reported.
Police union members held signs reading "Back the Blue" and "Blue Lives Matter" and read a statement at a city council meeting, the network said.
Why was the woman at the police protest?
The woman seen on video spitting at one of the officers was part of a group of counterprotesters, Fox News said.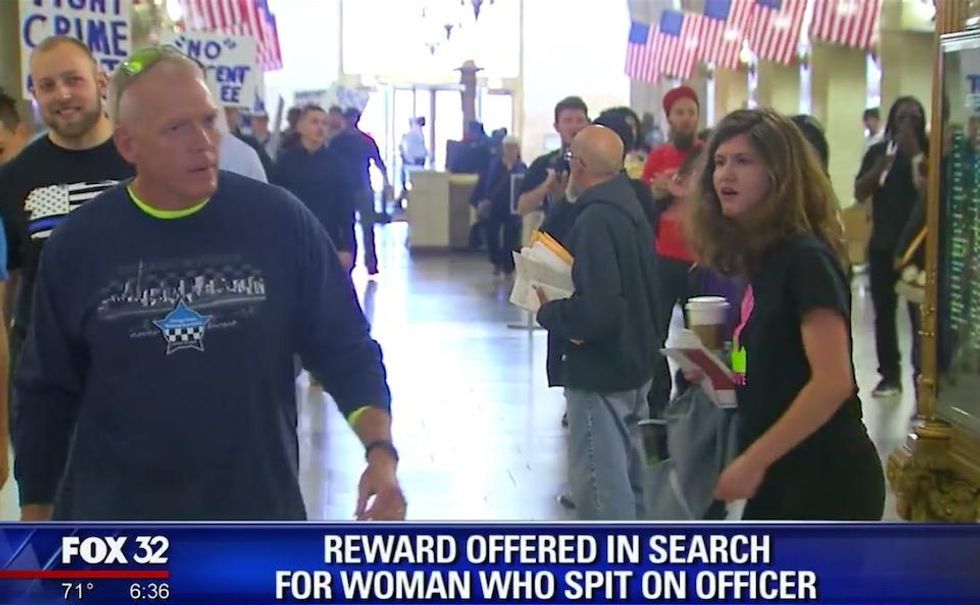 Image source: Facebook video screenshot
Kevin Graham, president of the Fraternal Order of Police Chicago Lodge 7, last week praised union members for not retaliating against or engaging the counterprotesters, the network noted.
He added to Fox News that police are angry that an independent Chicago Police Board is considering firing Officer Robert Rialmo, who is suspended without pay over a fatal shooting.
Rialmo fatally shot 19-year-old Quintonio LeGrier in 2015 after LeGrier approached him with a baseball bat during a domestic disturbance, the network said, adding that a stray bullet struck and killed 55-year-old innocent bystander Bettie Jones.
This story has been updated.
(H/T: Blue Lives Matter)