A 26-year-old progressive candidate and hip-hop artist — who won a local Georgia election by just 13 votes last month — took her oath of office Tuesday not upon a Bible but upon a copy of "The Autobiography of Malcolm X."
Mariah Parker — her right fist raised — placed her left hand on the book about the controversial Nation of Islam leader who was gunned down in 1965. Parker's mother held the worn paperback as Parker took the oath of office for the Athens-Clarke County Commission. She then took her seat among the other commissioners.
Meet Mariah Parker. The book she's swearing on is the autobiography of Malcolm X. The person holding the book is he… https://t.co/AOgdbxDATb

— Georgia Alliance for Social Justice (@Georgia Alliance for Social Justice) 1528336746.0
Parker edged out her opponent by a 638 to 625 tally on May 22, OnlineAthens reported.
The University of Georgia doctoral candidate in linguistics is also known by her hip-hop stage name, Lingua Franca.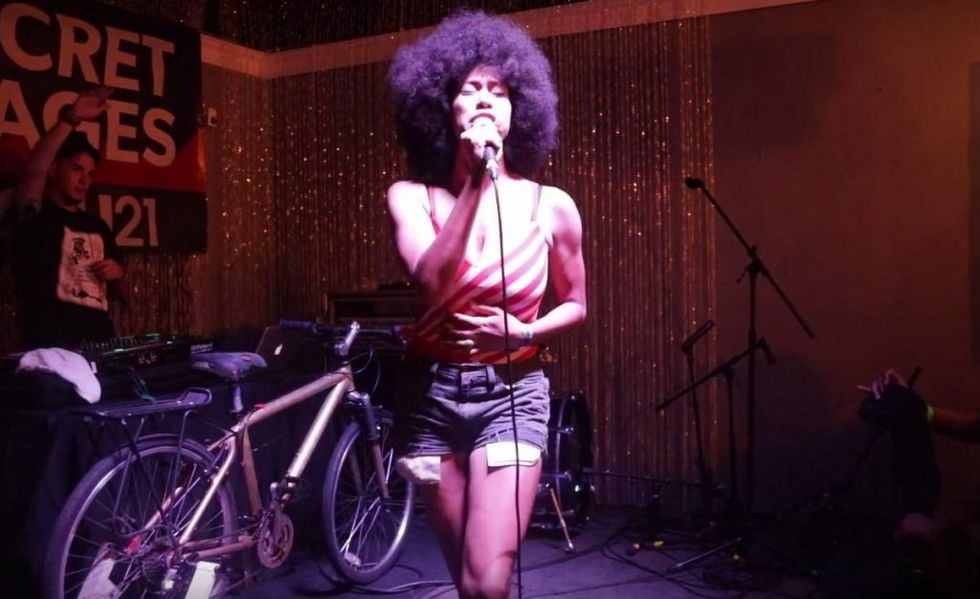 Mariah Parker, aka. Lingua Franca, onstage. (Image source: YouTube screenshot)
"My platform centers around economic and racial justice," Parker told the Red & Black. "The policies of this town have been structured, deliberately, to ensure that a certain class of people will continue to thrive and a certain class of people will continue to not."
Congrats to my comrade and, soon to be, fellow County Commissioner Mariah Parker! @MariahforAthens was sworn in las… https://t.co/M8Txm6TiaF

— Tim Denson (@Tim Denson) 1528328458.0
Parker told the Flagpole that the local black community suffers from lack of resources.
"The racists have all the money, still, so it's economically advantageous to cater to them," she added to the Flagpole, which noted Parker's top priority as a commissioner is earmarking 30 percent of Athens' contracts for black- and Latino-owned companies.
Parker's swearing-in and seating on the county commission was captured on video. The relevant portion begins just after the 1-minute mark:

(H/T: The Root)