A Florida Walmart customer told police she figured the approaching teenage boy simply wanted to help her with groceries, WJXT-TV reported.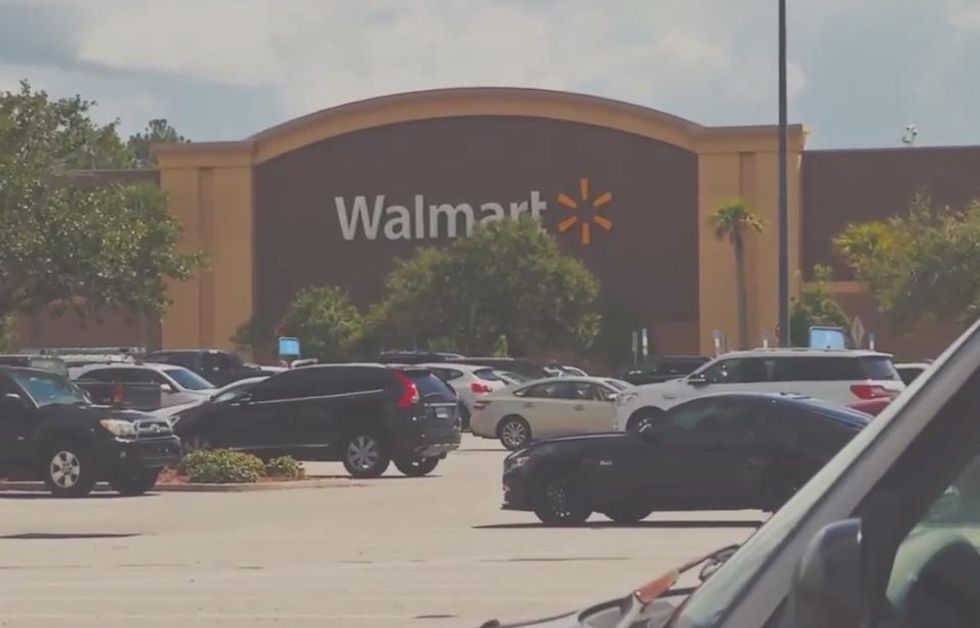 Image source: WJXT-TV video screenshot
Not even close.
Instead the 14-year-old said, "I want you to have sex with me. I've got a knife in my pocket," according to the woman's Facebook post about the Sept. 11 incident, the station said.
Another customer comes to the rescue
But the woman — who indicated in her Facebook post that her husband and 3-year-old child were waiting for her in their car — saw a man walking by the aisle in the Fleming Island store. So she cried out to him for help, the Clay County Sheriff's Office told WJXT.
He responded to the call and drew his gun, sheriff deputies added to the station.
'Are you serious? Did you say that?'
The man, requesting anonymity, told WJXT the woman said the teen threatened to stab her if she didn't comply with his demand.
"I immediately looked at [the teen] and said, 'Are you serious? Did you say that?'" the man recalled to the station. "The scariest part was he responded with a nod or a yes, and it wasn't a questionable nod."
Deputies added to WJXT that the victim and her rescuer — who had a concealed carry license — both did the right thing.
"She did exactly what she needed to do as for as making contact with someone and getting them involved, to at least bring attention to herself and what was going on," Sgt. Keith Smith told the station.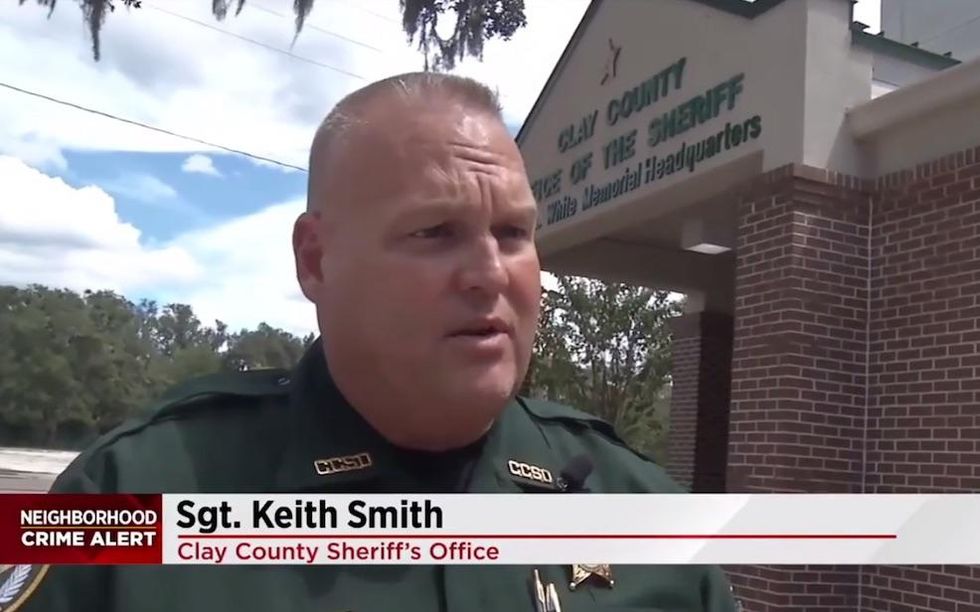 Image source: WJXT-TV video screenshot
The woman added in her Facebook post, "I am convinced that I would've been stabbed had it not been for the divine timing of another customer walking by who just happened to have a concealed carry license."
What happened to the suspect?
WJXT didn't identify the teen due to his age but said he was arrested and would receive a mental evaluation before taking a trip to juvenile detention.

(H/T: Bearing Arms)