The owner of the Washington, D.C., restaurant where U.S. Sen. Ted Cruz (R-Texas) and his wife were harassed by a leftist mob Monday night said his employees have received "life-threatening" messages over the incident, which went viral after being caught on cellphone video.
"Personally, I am blessed to work with the staff who have handled the harassment and life-threatening messages we and our families have received in the wake of the event," Fabio Trabocchi of the upscale Fiola said in statement Wednesday posted on Twitter. "They have shown remarkable grit and calm. It is scary to hear anger directed at you and those you love — I am lucky to work with brave people who respect our work."
What happened?
The protesters shouted at Cruz and his wife Heidi, apparently angry about the impending vote to confirm Judge Brett Kavanaugh to the Supreme Court. Video showed several protesters screaming "We believe survivors!" and making reference to the women who've come forward accusing Kavanaugh of sexual misconduct.
"Cancel Kavanaugh for women's rights! For every marginalized community!" one protester hollered.
"Senator, I have a right to know what your position is on Brett Kavanaugh!" another protester yelled at Cruz.
"God bless you, ma'am," Cruz said before he and his wife departed Fiola.
TheBlaze on Tuesday didn't immediately hear back from the restaurant regarding if it had a comment on the incident or if it took any action against the protesters — but Fiola's Wednesday statement sheds more light on what went down behind the scenes.

A surprise ending that may stick in the leftists' craw
Trabocchi noted that authorities were contacted and that staff worked to clear out the protesters who were disguised as patrons sitting at the bar.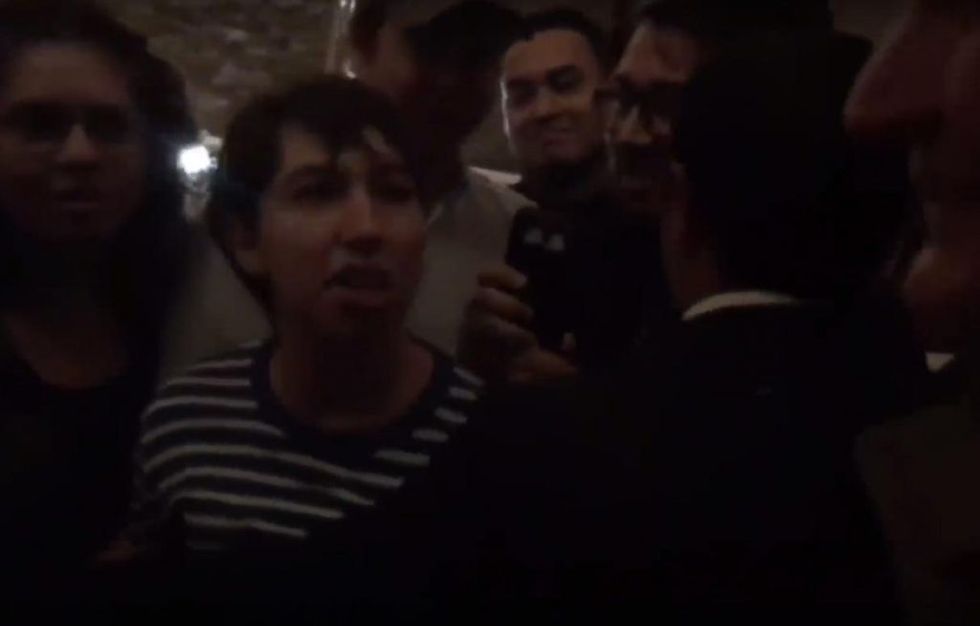 Image source: YouTube screenshot
In addition, he said Cruz and his wife were soon "discreetly" brought back into Fiola to finish their meal.
Additional safety measures also have been implemented "across our restaurants to ensure the ongoing and future privacy, safety and security for our staff and guests," Trabocchi added in his statement.
"We did our best Monday night to show DC what it means to live, love, and work in a city where all voices are welcome — and quite necessary — to make a republic work," he also noted in the statement. "It takes everyone. Just like any family. It requires respect, listening, and sometimes a little etiquette, like keeping your elbows and politics off the dinner table."