New York law enforcement officials could review gun buyers' social media and internet search histories prior to purchases under a proposed bill, WPIX-TV reported.
Brooklyn Borough President Eric Adams and state Sen. Kevin Parker announced the proposed legislation in the wake of last month's mass murder of 11 people at Pittsburgh's Tree of Life Synagogue, the station said, in light of the fact that the suspect had posted anti-Semitic messages online.
Adams told WPIX such expressions on social media should be used against those wanting to buy guns.
What does the bill propose?
The proposed bill would authorize state and local law enforcement to review three years of social media history — Facebook, Twitter, Instagram, and Snapchat — and one year of internet search history for anyone seeking to purchase a gun in the Empire State, the station said.
Search engines including Google, Yahoo, and Bing would be looked at, the New York Daily News said, adding that individuals requesting recertification also would be checked.
Police would look for patterns of potential gun buyers engaging in violent hate speech or posing threats of violence to themselves or others, WPIX added.
"The price of freedom is eternal vigilance, and so it's important for us to continue to review our laws as it relates to access to guns and other kinds of weapons," Parker told the station.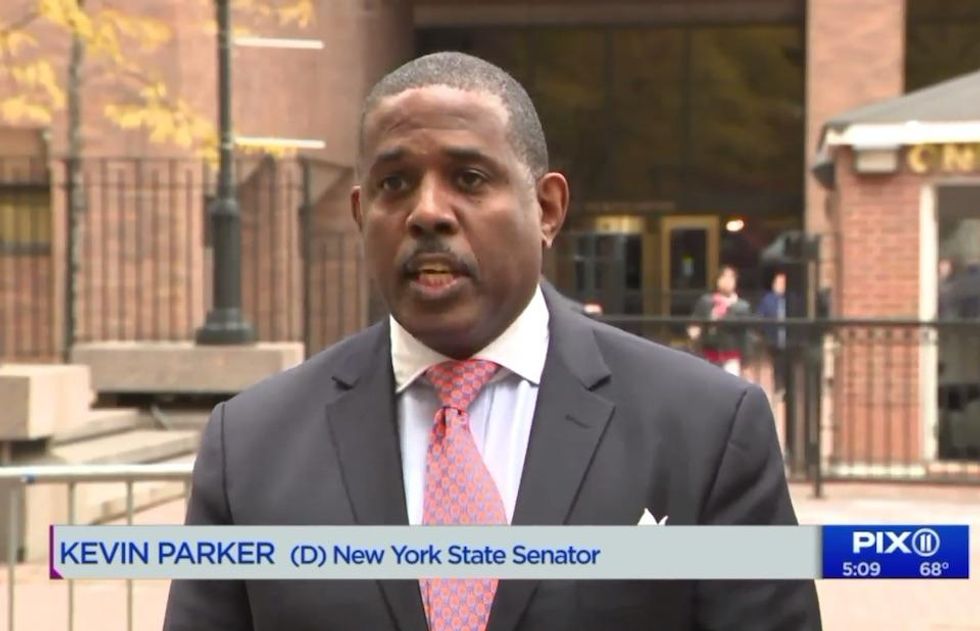 Image source: WPIX-TV video screenshot
'Properly scrutinize if an individual should purchase a firearm'
Adams told WPIX that "too many people who are emotionally disturbed are doing and showing their emotional instability on the social media platforms. Yet these platforms are not being used to properly scrutinize if an individual should purchase a firearm."
The First Amendment right to free speech and the Second Amendment right to bear arms were taken into consideration, Adams added to the Daily News.
"We're not talking about a person advertising 'I hate a particular elected official. I hate a policy that's passed,'" he told the paper. "If there's something that a law enforcement officer of a reasonable mind reviewed that shows this person does not hold the mental capacity to own a gun, then he should not be able to get a permit. We should use the same standard that determines whether a police officer can carry a gun."
Adams added to WPIX, "Don't only use it to respond to a criminal act, use it to prevent a criminal act."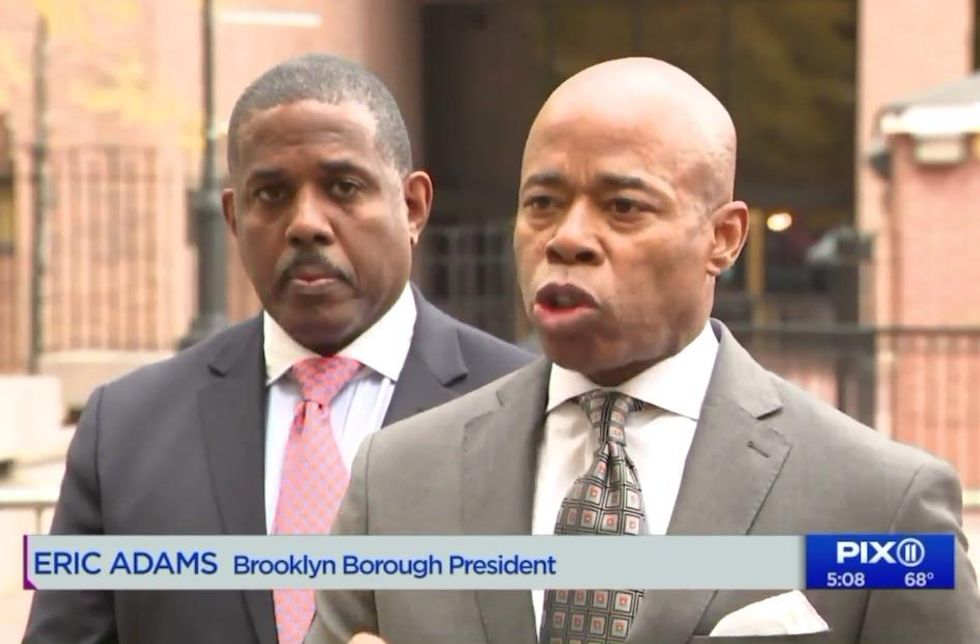 Image source: WPIX-TV video screenshot
"Someone can technically say on their social media profile, 'I'm going to buy a gun to go shoot someone' and still walk in the store and buy the gun without the flagging of that illegal action," he told the Daily News, adding that "the question is how much is it going to cost in human lives if we don't start checking social media."
What did the NRA, state police, and Gov. Cuomo have to say?
The National Rifle Association didn't respond to a request for comment, the paper said, adding that the New York State Police declined comment.
"If there is legislation, we'll review it," a spokesman for Democratic New York Gov. Andrew Cuomo told the Daily News.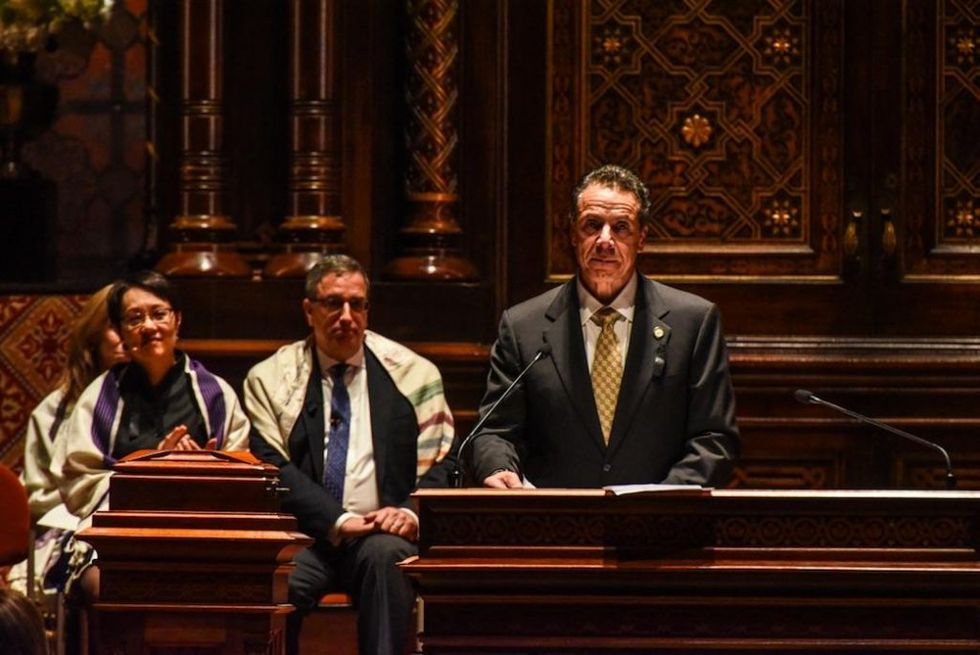 Democratic New York Gov. Andrew Cuomo speaks at a vigil held at the Central Synagogue on Oct. 30, 2018, in New York City for the victims of the Pittsburgh synagogue mass murder police say was fueled by anti-Semitism. (Photo by Stephanie Keith/Getty Images)
Cuomo staunchly favors gun control — but even the American Civil Liberties Union is defending the NRA against attempts by the governor and other New York state leaders to put it out of business.
What did members of the public have to say?
"I think that's kind of a gray area," Barbara Graham told WPIX of the proposed bill scrutinizing social media and internet histories of gun buyers. "I think that mental illness and police record, felonies, or things like that definitely should be part of it."
"I know they do social-media checks for other things, jobs, things like that, so if this is a requirement I think it would be good," Emanuel Roderick added to the station.
Gerald Jospitre told WPIX that the proposed bill is "a perfect idea. I think it's a necessity because how do you figure out someone's psychology? You look at their Facebook profile."

(H/T: Louder With Crowder)