Ahead of this Thanksgiving holiday, PragerU's Will Witt and journalist Michael A. (@the_blackmic) headed to California State University, Northridge, to hand out pumpkin pie and talk to folks about what they're thankful for.
Thing is, Witt was dressed up as a Native American — complete with headdress and makeup — and Michael A., who is black, was dressed as a pilgrim.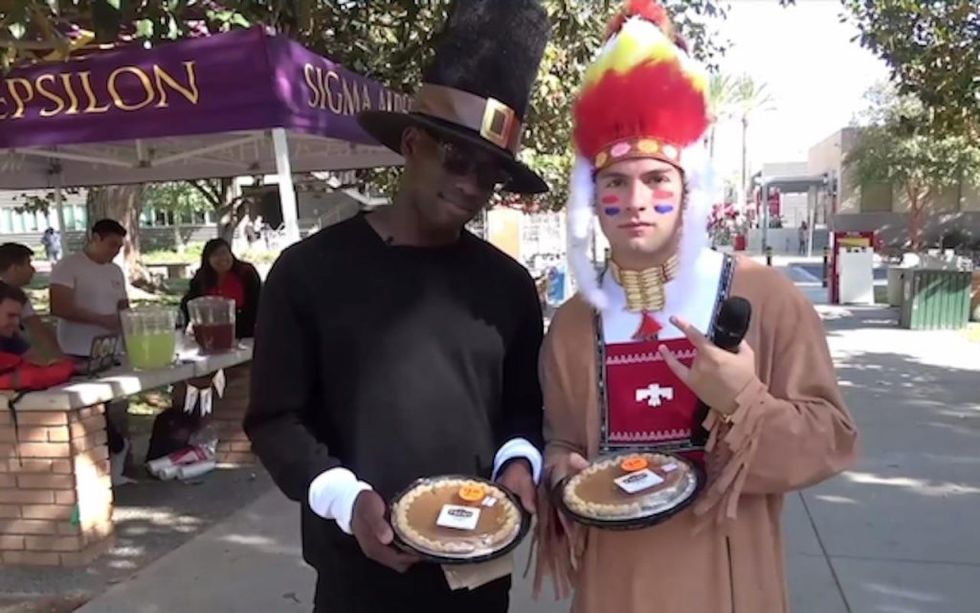 Image source: Facebook video screenshot
And as you might imagine, things got ugly pretty fast for — as Witt described them — "Tribe PragerU."
Some of the reactions?
"If i hear about this s**t, and I can do something, best believe I'm-a show up!"

"This is racist as f***!"

"We're a f***ing college dude. If you put that s**t anywhere, like you're f***in' dead, bro!"
When Michael A. asked if the latter exclamation was a threat, one student countered that "you're endangering me ... there's f***ing Indian natives dying because of you. Because you think it's OK to dress up like me."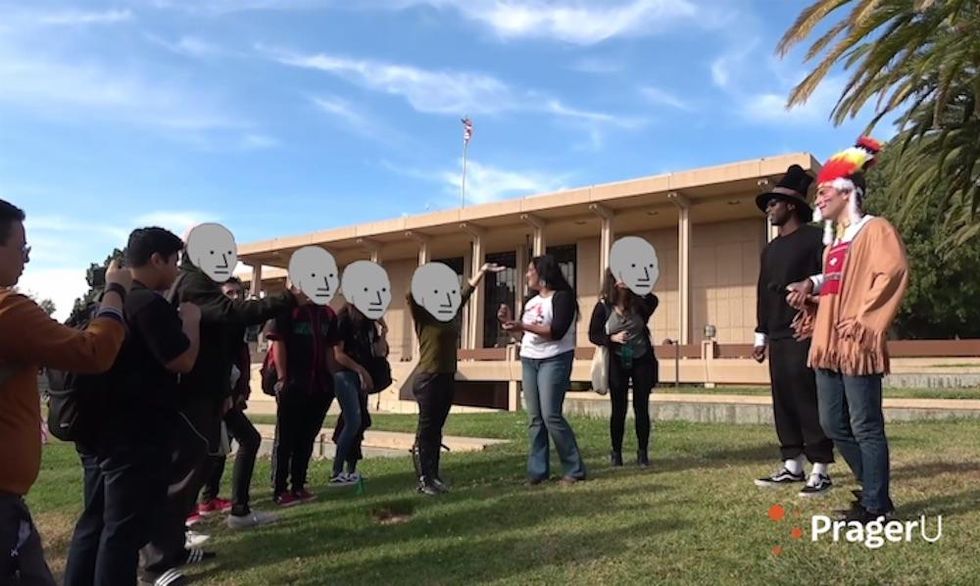 Image source: Facebook video screenshot
No black pilgrims?
Witt as a Native American was clearly the main target of students who confronted the pair, but one student didn't let Michael A. off the hook, either.
"You're dressed up as a pilgrim," the agitated student told Michael A. "No offense, but there was like no black people as pilgrims ..."
But Witt and Michael A. quickly corrected her, telling the student that there were, in fact, black pilgrims.
"OK, I'm sorry about that," she replied, much more quietly this time.
Stealing the headdress
At one point, Witt said a "Native American class" was sent out to follow and harass him and Michael A. as the pair walked away, presumably toward safety.
Michael A. couldn't resist a dig at one of the woke students: "I don't identify as a man of color," he replied. "Stop calling me that."
The whole thing culminated with one student coming at Witt from behind and pulling off his headdress.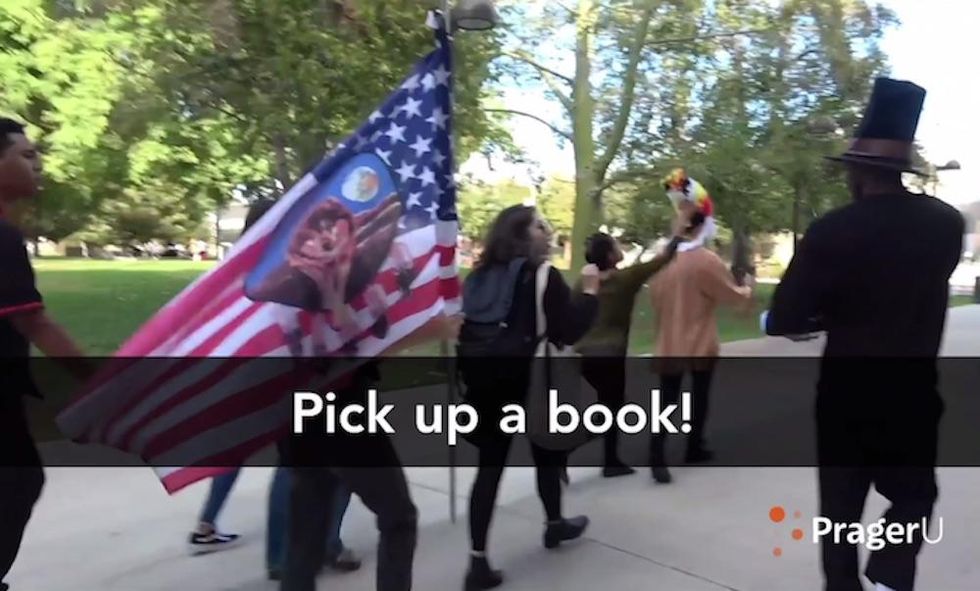 Image source: Facebook video screenshot
Check it out: