A 7-pound metal object that apparently fell from the sky Friday afternoon and landed just outside the entrance to the Maine State House in Augusta is believed to have come from a large commercial airplane traveling internationally, the Kennebec Journal reported.
What are the details?
In fact, the object nearly struck Capitol police Officer Craig Donahue, who was walking outside around 12:30 p.m. when the incident occurred, the paper said, citing a news release from state police spokesperson Shannon Moss.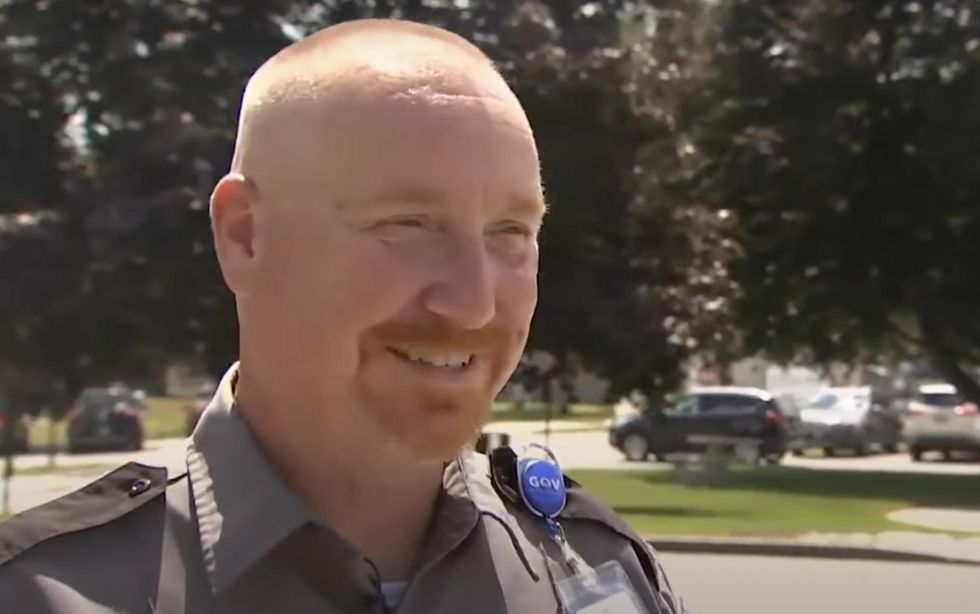 Craig Donahue Image source: YouTube screenshot
According to a video report, Donahue heard the object hit the ground and roll toward him.
He added in the video report that there was grease inside the object, too.
No one was injured, the Journal added.
The Federal Aviation Administration is attempting to locate the source of the object and has sent "awareness notifications" to flights that were traveling over the area at the time, the paper reported.
But a couple of individuals with more knowledge about the subject than most aren't convinced the object came from an airplane.
Paul Cote of aircraft part supplier Twin City Aero Supply in Bangor told the Journal he's never seen an aircraft part resembling the object in question.
"I'm having a hard time believing that it is even an aircraft part," Cote added to the paper after he reviewed a photo of the object. "Most aircraft parts are made of aluminum and do not look that worn out."
Greg Jolda, an aviation program coordinator at the University of Maine at Augusta, added to the Journal that if a part that size had come from an aircraft, it would have damaged the engine or the aircraft it came from.
"I can't immediately see anything that would indicate that was from an aircraft," Jolda also told the paper. "It would have had to put a good hole in the airplane."
What's more, he added to the Journal, if the object had fallen from an airplane, it would have hit the ground with some force: "If it came from an airplane, it would not come straight down; it would have had some horizontal velocity to it. It would have done some damage. If a plane were traveling at 80 knots [92 miles per hour], that's serious."
Moss said there was no significant damage to the granite walkway where the object struck, the paper reported.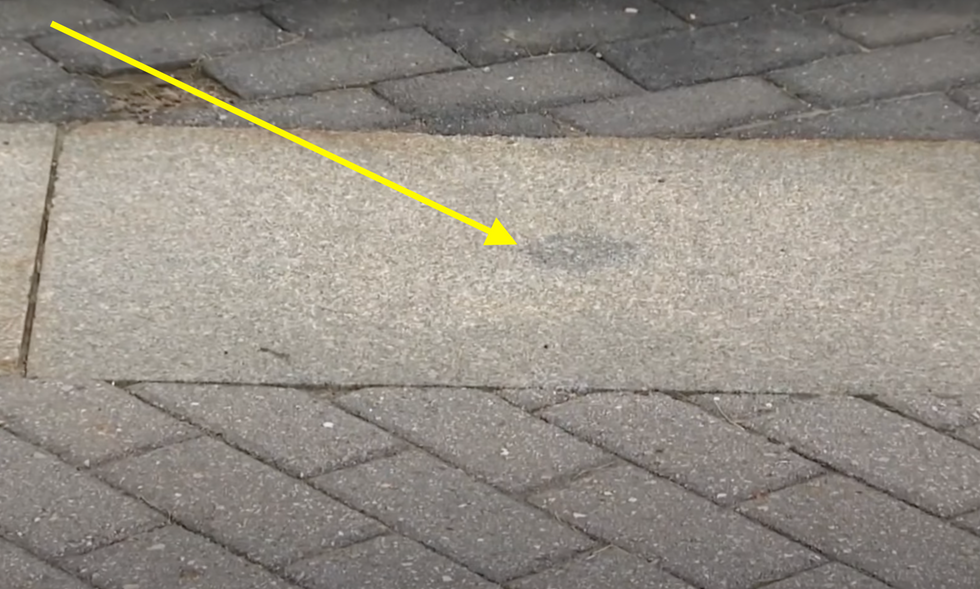 Image source: YouTube screenshot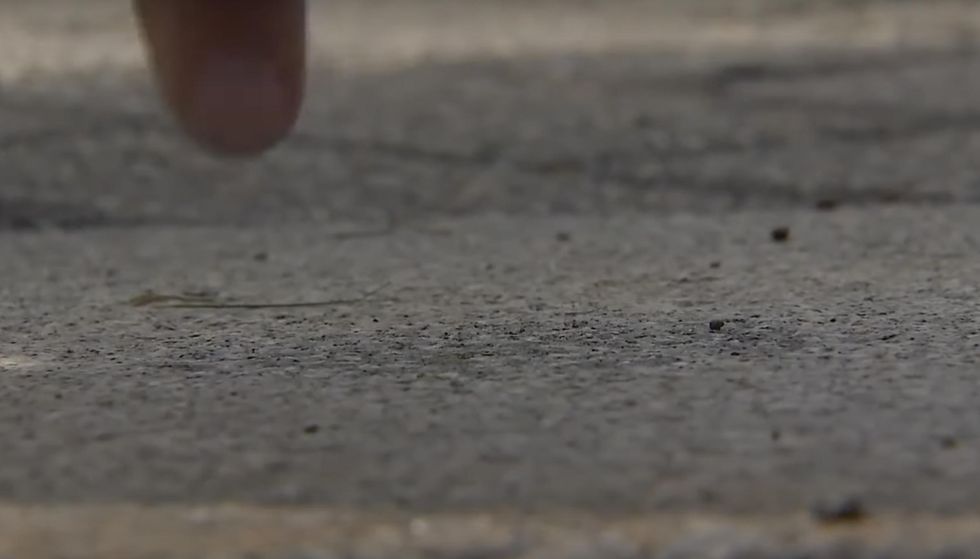 Image source: YouTube screenshot
If nothing else, Donahue got a hardhat from his coworkers as a result of his ordeal: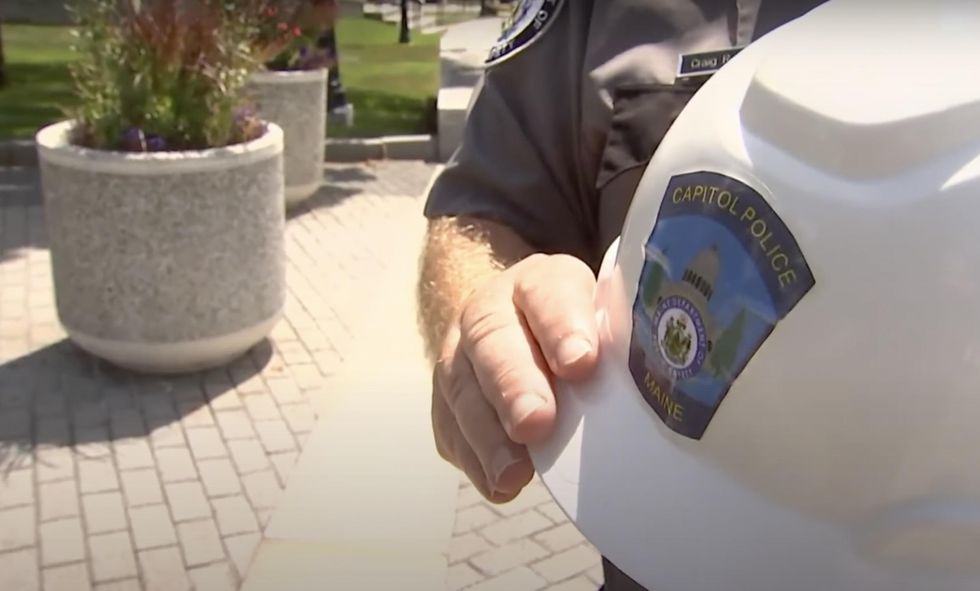 Image source: YouTube screenshot
The Journal said a Monday request for more information from the Maine Capitol police was not immediately returned.
Falling Airplane Part Narrowly Misses Maine Capitol Police Worker youtu.be