Detroit police said a male homeowner was outside with his family and children when he heard a disruption inside his house just after 9:30 p.m. Tuesday — and encountered a man with a shotgun, WXYZ-TV reported.
But police said the homeowner also had a gun and fatally shot the 20-year-old suspect, the station said.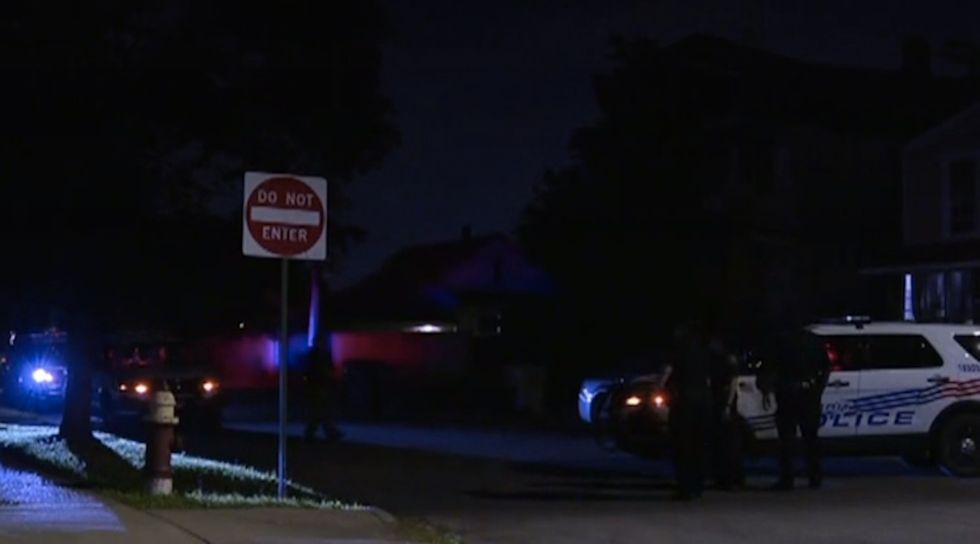 Image source: WJBK-TV video screenshot
The rest of the story

Witnesses said the intruder was the ex-boyfriend of a woman who was inside the home, WJBK-TV reported.
"He [was] out to kill. He didn't care," a female resident who didn't want to be identified told WJBK, which added the suspect allegedly forced his way into the home.
"He pushed my granddaughter who answered the door," the anonymous female added to WJBK. "He literally shoved her."
This woman who spoke to the station said she doesn't know the suspect's name but that he was her daughter's ex-boyfriend.
"He was seeing my daughter, but he beat her ... and she took off because he said he was going to kill her," the tearful woman told WJBK.
The woman also told the station the suspect pointed a gun at her and told her if she didn't call her daughter, he'd kill her — and that he also allegedly pointed the gun at other family members.
"He shot at my son-in-law from what I understand," the woman added to WJBK. "He shot at him twice."
Police added to the station that the 39-year-old homeowner who fatally shot the suspect isn't in custody as it's likely case of self defense — but that police are still investigating.