A gun-toting, would-be robber apparently picked the wrong victim earlier this week on a Philadelphia street — a man with his own gun who used it to fatally shoot the alleged perp.
What are the details?
Authorities told WTXF-TV the man was targeted at gunpoint just before 7 p.m. Tuesday in the 7000 block of North 15th Street in the city's West Oak Lane neighborhood.
WPVI-TV said in its video report that the alleged robbery victim told police the man he shot had gotten out of a parked car and that a woman was inside the vehicle.
Police found a man estimated to be in his 30s with three gunshot wounds to the abdomen, WTXF said, citing preliminary information. WPVI, citing police, said he was shot three times in the back.
The alleged robber was taken to Einstein Medical Center and pronounced dead a short time later, WPVI said.
The Ford sedan the alleged robber had exited was found a few blocks away with bullet holes in the driver's side, WPVI added in its video report, noting that investigators are still looking for the female.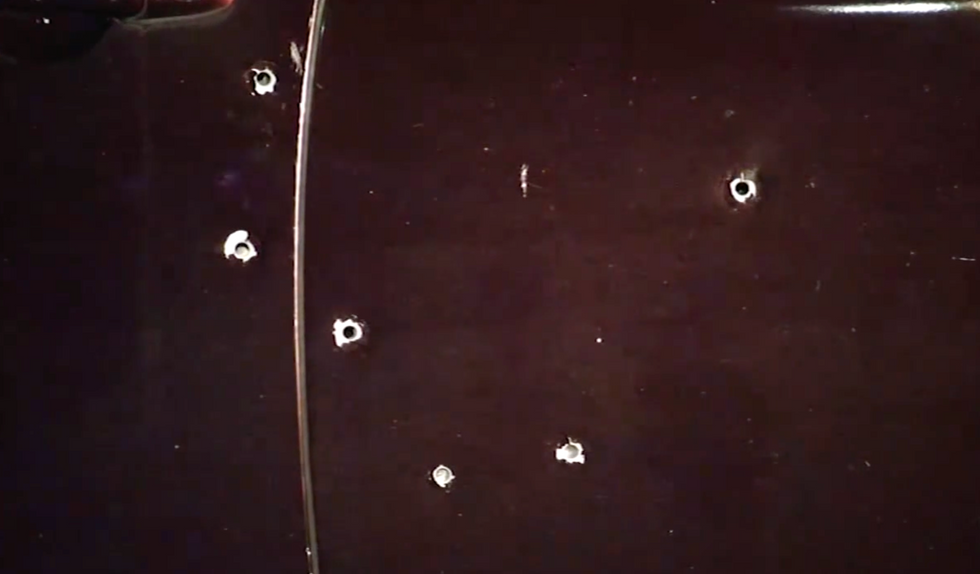 Image source: WPVI-TV video screenshot
Philadelphia's police chief inspector, Scott Small, told WPVI that the female who was in the car drove it to the 6700 block of North 17th Street.
"That's where we found it, parked unattended and riddled with multiple bullet holes," Small also told WPVI.
WTXF added that the 25-year-old man who pulled his gun — which he's licensed to carry — fired at least 10 shots and stayed at the scene after the shooting. WPVI said in its video report that he was taken to police headquarters to speak with detectives.
"That's what it comes to," West Oak Lane resident Gail Worrell told WPVI in its video report.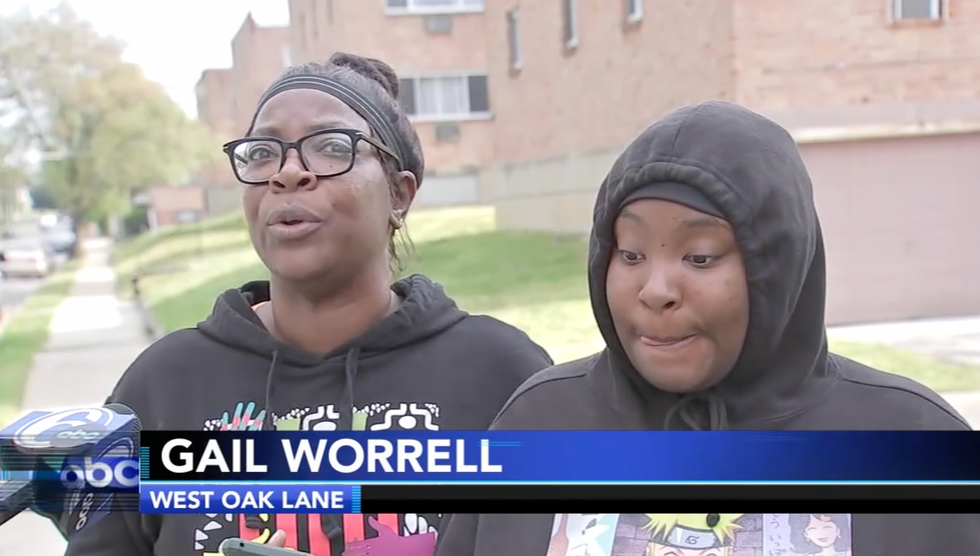 Image source: WPVI-TV video screenshot
"If you have a legal weapon and somebody's trying to rob you, what are you supposed to do? You're not supposed to sit there and let somebody kill you," she added to the station.
No charges were announced immediately following the shooting, WTXF said.

Like Blaze News? Bypass the censors, sign up for our newsletters, and get stories like this direct to your inbox. Sign up here!