A brothel in Austria is offering customers who get COVID-19 vaccine shots at its on-site clinic a free 30-minute "sauna club" session with the "lady of their choice," the Daily Mail reported.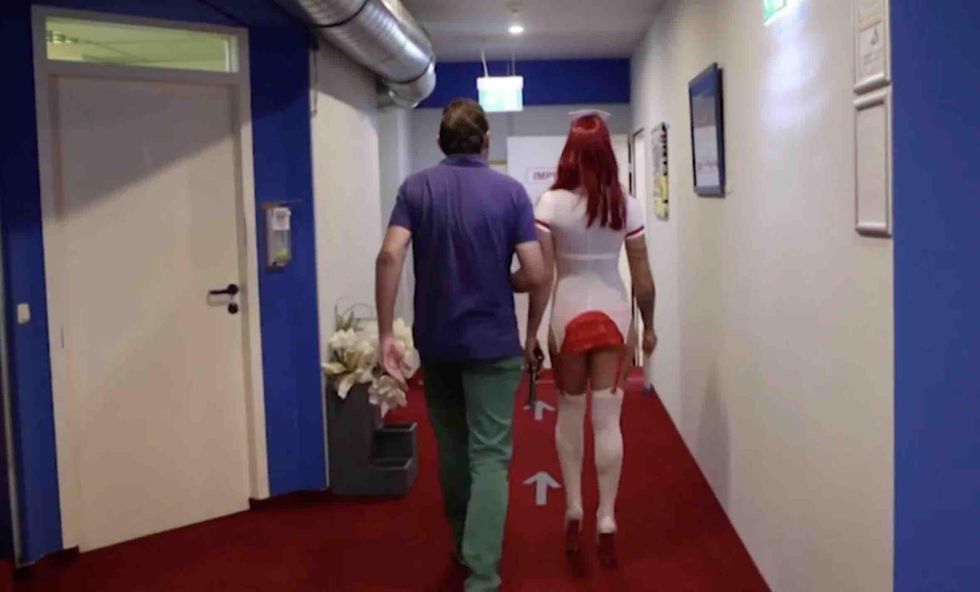 Image source: New York Post video screenshot
What are the details?
The promotion at Fun Palast brothel in Vienna, which began Nov. 1, is an attempt to raise revenue after a dip in clients due to low vaccination rates, the outlet said, adding that about 65 percent of Austrians are fully vaccinated, while those who aren't can't enter restaurants, hotels, hairdressing salons, or large public events.
The Daily Mail said the Austrian infection rate in the past week is more than three times as high as neighboring Germany's.
So vaccine shots will be available once a week this month in the hopes of getting men vaccinated — and the sauna club voucher, which is worth 40 euros or about 46 U.S. dollars, is supposed to act as an incentive, the outlet said.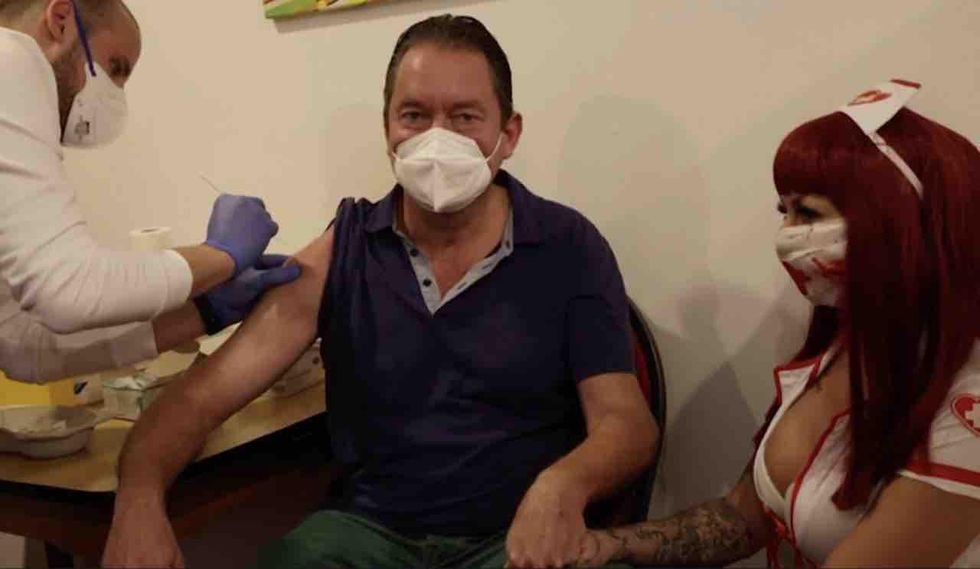 Image source: New York Post video screenshot
What's more, the Daily Mail said boys as young as 14 are reportedly allowed to use the clinic as long as they are accompanied by an adult, and women are being encouraged to visit the brothel for the vaccine as well.
"Due to the pandemic, we have registered a 50 percent decrease [in clients], with this initiative we hope that the number of customers will rise again," the brothel said in its announcement of the clinic.
Christoph Lielacher — director of Fun Palast — told Reuters that his brothel is "very popular," the New York Post said.
Anything else?
While vaccine incentives in the U.S. haven't risen to the level of free "sauna club" sessions at brothels, there have been extras out there: