San Francisco police have made two arrests in connection with an elderly Asian man who was threatened, attacked, and mocked on video while he was collecting cans for recycling.
What's the background?
A disturbing viral video showed an attacker chasing an elderly man in San Francisco and taking a swing at him with a stick or pole while observers stood by, laughed, and recorded the incident on their cellphones. The clip also showed the victim crying as his attacker stole his cans and others mocked the victim. At one point a voice cried out, "I hate Asians."
Here's video of the incident (content warning: language, racial slurs):
Video recorded in the San Francisco area shows a black man stealing cans from an East Asian man & attempting to hit… https://t.co/tjGSusLUu8

— Andy Ngo (@Andy Ngo) 1582620991.0
Police said the incident took place about 5:30 p.m. Feb. 22 on Osceola Lane in the Bayview District. The victim, a 68-year-old man, was struck on the back of the head, police said, adding that while he complained of pain, he had no visible injury. Police said a cart full of recyclables was stolen.
Arrests made
Dwayne Grayson, 20, was arrested on charges of robbery, elder abuse, probation violation for a prior robbery conviction, and a hate crime enhancement, police said. Grayson recorded and posted video of the incident on social media, police said, adding that his mug shot is from a 2019 arrest.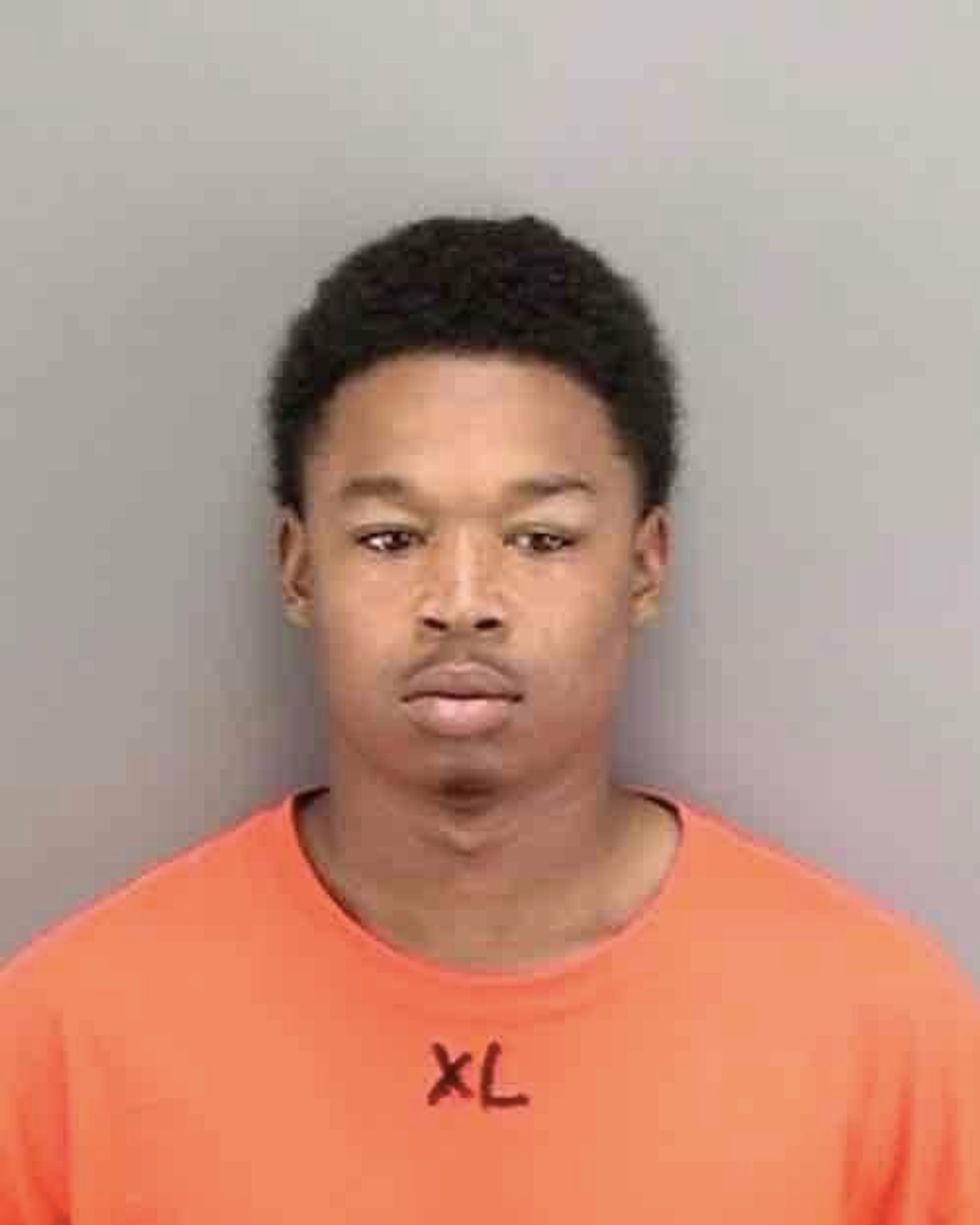 Dwayne GraysonImage source: San Francisco Police Department
TheBlaze asked police why Grayson was charged with robbery if he recorded the incident on video, and police replied that investigators "would have probable cause to believe he committed" robbery but provided no further explanation.
Jonathan Amerson, 56, surrendered himself at Bayview Police Station around 11:30 a.m. Sunday, police said, adding that he was charged with two counts of robbery and two counts of elder abuse. The second set of charges stem from an incident about two months ago in which Amerson reportedly robbed the same victim of his recycling materials in the same area, police said.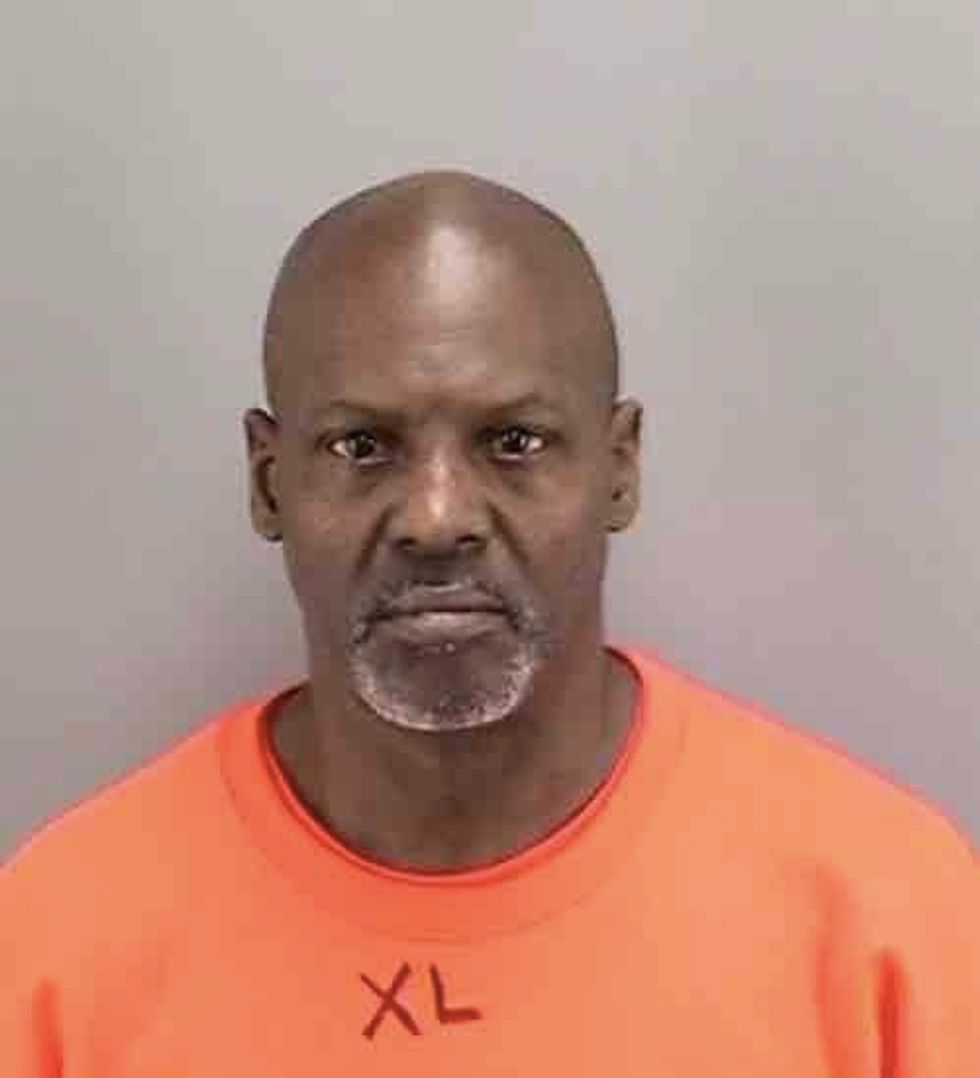 Jonathan AmersonImage source: San Francisco Police Department
'He's a very proud old man'
The victim in the attack was described as a "very proud old man" who came to the United States from China less than six years ago, speaks no English, and earns a living collecting cans rather than accepting benefits or social services, KPIX-TV reported.
"He's a very proud old man," Michael Wong of the Community Youth Center of San Francisco told the station. "He's been doing it for several years. Going out every day. He said he went around to the place where the incident happened, and he knows the African-American people living there. He said they are very kind to him. Some neighbors collect cans and give them to him."
When the CYCSF asked the victim if he applied to any agencies for benefits, welfare, housing, Wong told KPIX that man answered, "'No, no, no.' He has stopped working so he makes a living just picking up cans. And his wife is a part time IHSS worker. Home health supportive work services, taking care of seniors. So, very low income. Living in the Bayview."
Wong added to the station that the victim believes in being independent.
"He keeps saying, 'I don't need benefits. I just want to go out and pick up cans and make a living,'" Wong said.
However, the youth center started a GoFundMe page for the victim and collected over $40,000 as of Monday afternoon — and the page noted that "after discussions with the family and relaying the community's messages of support, the family has decided to graciously accept donations through CYC. The funds raised through this campaign will go to help the family financially with rent, utilities, and other bills."