A dad recorded video of his confrontation with a violent man who stole a Canadian flag from his 13-year-old daughter amid continuing protests in Ottawa over the weekend.
What are the details?
According to a video from Peter van Oordt — the father of the girl in question — he, his wife, and his two children were visiting Ottawa as the protests against COVID-19 restrictions were in full swing.
He said in the clip that the man walked up behind his family while they were near city hall and snatched the flag and flagpole from his daughter and ran off hollering obscenities at them.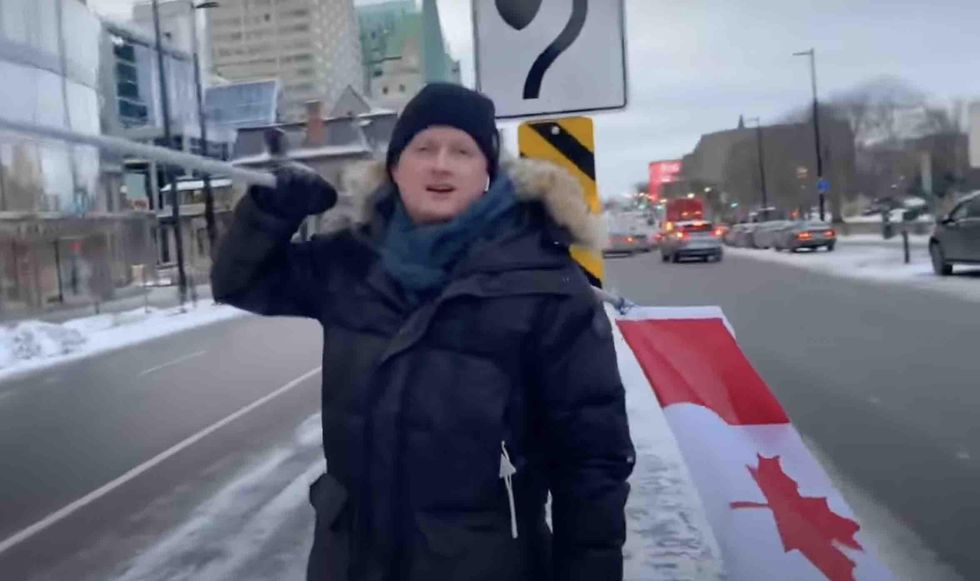 Image source: YouTube screenshot
But van Oordt pursued the man, hit record on his phone, and captured everything that happened next — including a tense scene as another individual began pulling the flag pole from the thief, after which the crook got the upper hand and shoved him away after yelling, "Get out of my f***ing city!"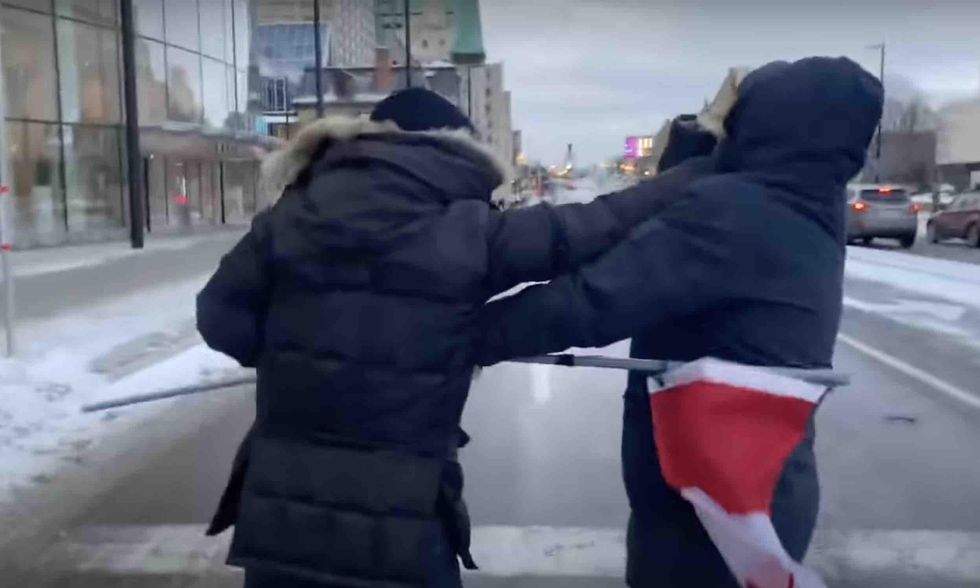 Image source: YouTube screenshot
But van Oordt continued to pursue the flag thief and captured video of their on-foot chat: "Why did you steal the flag from my 13-year-old daughter?"
At one point the flag thief takes a swipe at van Oordt and steals his gloves — after apparently trying to grab his phone — and stomps on van Oordt's gloves in a slush-filled gutter.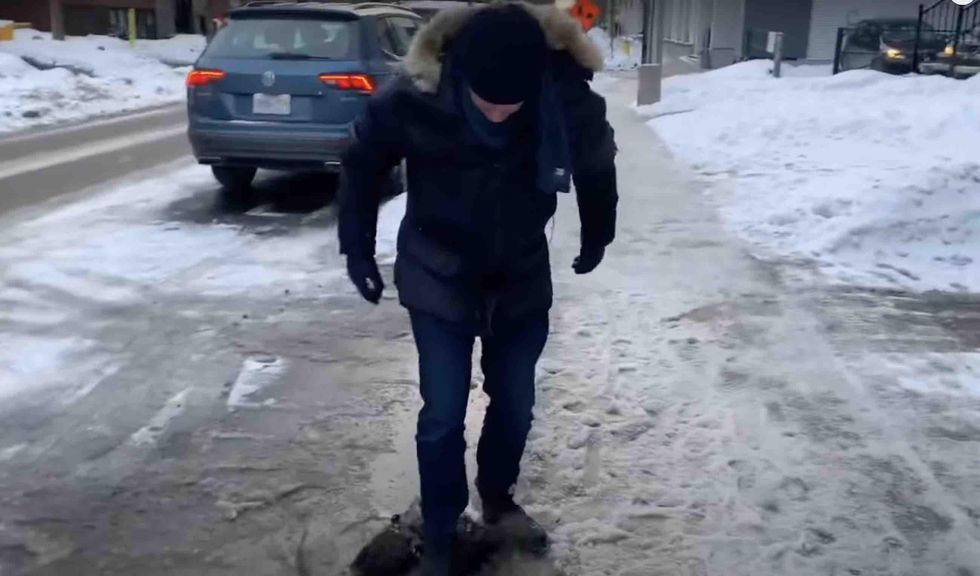 Image source: YouTube screenshot
Seconds later the flag thief comes at van Oordt, and video doesn't capture exactly what happened, as the camera was jostled around — but the crook ends up on his back atop a snowbank, moaning in pain.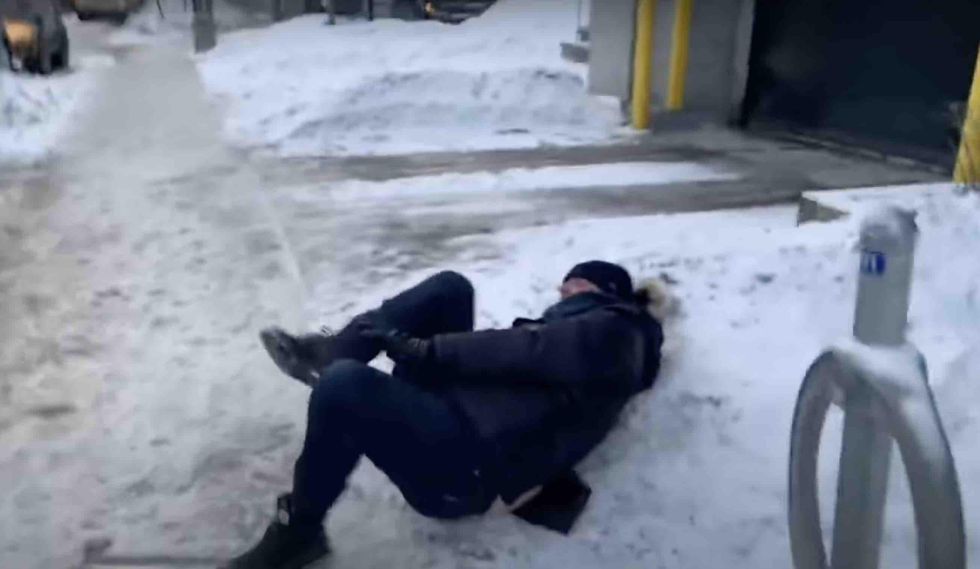 Image source: YouTube screenshot
Van Oordt said in his video that "I believe in peace" and that he "didn't engage with him physically" even when the flag thief went directly after him.
Eventually cops arrive after a bystander calls authorities. Van Oordt tells officers he believes the man had been drinking. Another bystander tells van Oordt he saw the whole thing and would be a witness if he needed one; another man tells police the flag thief earlier assaulted an Uber driver.
Soon cops arrest the whimpering man, who claims his ankle is broken — and admits to officers that "I took somebody's flag, that's it."
Here's the video explanation from van Oordt showing his confrontation with the flag thief as well as his commentary on it.
Content warning: language:
Violent Activist Arrested in Ottawayoutu.be
Anything else?
Van Oordt said in a previous video that after refusing to provide proof of vaccination against COVID-19, he was fired from his part-time position as a firefighter in his township — and then banned from going on campus at the University of Waterloo, where he's a full-time theology graduate student.
(H/T: TheMarieOakes)