A Detroit homeowner fatally shot an armed man who allegedly tried to break into his residence early Tuesday morning.
What are the details?
Maiso Jackson awoke around 4:30 am on Tuesday to a man pounding on his door. According to Jackson, who spoke with WJBK-TV, the man was "talking about how someone owed him money."
"I said no one here owes you money," Jackson recounted. "I don't know what you're talking about."
When the man refused to leave, Jackson called police — and that is when the situation escalated. Jackson said that after he dialed 911, the man broke a window in an apparent attempt to enter the property.
A doorbell camera captured the armed man standing outside Jackson's door.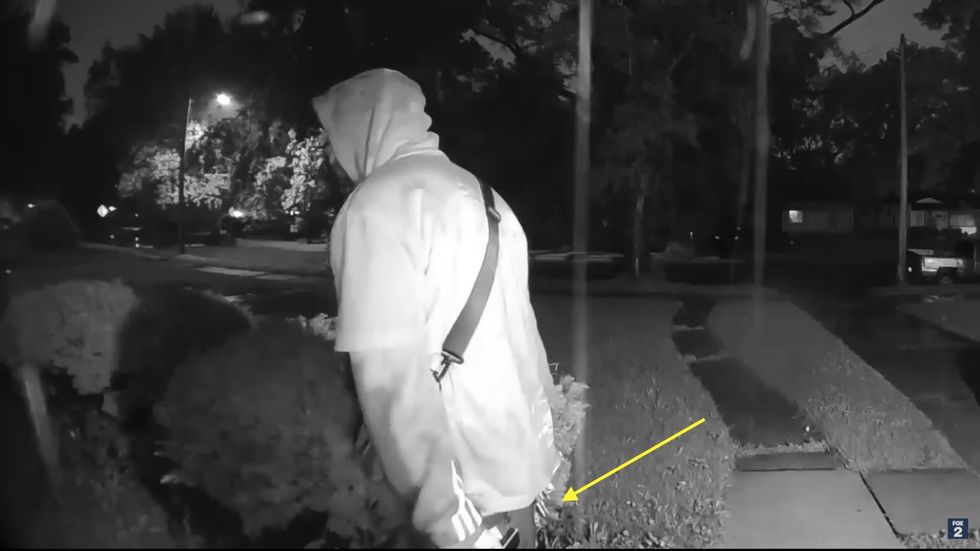 Image source: YouTube screenshot
Jackson then grabbed his firearm and confronted the man. Jackson has been a legal gun owner for the past eight years, taking lessons on how to properly use the firearm. Unfortunately, the would-be home-invader forced Jackson to exercise his Second Amendment rights.
"I came outside and said you have to leave, you can't be doing this," Jackson told WJBK. "So then he reached for his gun and pulled it out. I had to defend myself, I had to shoot him because of that."
Jackson fired four shots at the man, hitting him in the chest and killing him.
"It was me or him at that point," Jackson told WJBK. "I didn't want to hurt nobody, but he just wouldn't quit.
"You can't help but defend yourself — you have no choice but to," he explained.
Was Jackson arrested?
Police detained Jackson and questioned him for several hours after the incident. However, police confirmed they released Jackson without filing criminal charges against him.
Ultimately, a decision regarding criminal charges is the responsibility of the prosecutor's office.
Jackson's actions appear to be legal under Michigan's stand your ground law.
"In Michigan, civilians have the right to stand their ground if they believe they are in grave danger. They can defend themselves and others if they believe that someone is going to cause them serious bodily harm, and they do not have a duty to retreat to safety or avoid conflict," explains Michigan attorney Daniel Hajji.
Detroit homeowner shoots and kills armed intruder: Him or me www.youtube.com