In the film, Bianca becomes progressively more comfortable in her own skin, eventually dancing freely and gingerly in front of a series of broken mirrors and demonstrating to the audience that she has "overcom[e] her reflection and low self-esteem," according to Samantha Berlin of Newsweek.
Bradfield, who likewise directed the highly-publicized animated film "Encanto," has confirmed that "Reflect" "is about body positivity."
"When people watch this short, I hope that they can feel more positively about themselves and how they look, and feel okay about the tough parts of the journey," she added. "Maybe sometimes you go to the dark place to get to the good place, and that just makes the good place that much more beautiful."
Some viewers have celebrated Disney's venture into plus-sized protagonists, especially since many other plus-sized Disney animated characters, such as Ursula in "The Little Mermaid," are villains.
"16 year old me needed this Disney short before I quit ballet because I didn't want to be the fat girl in class anymore," one viewer tweeted. "I'm glad little ones will have this. 10/10 for Reflect!"
"THIS IS NOT A DRILL!" another wrote. "Disney+ FINALLY made a short with a Plus Size lead! It's called Reflect and it's part of the Short Circuit short series. Let's just say I was SOBBING."
Others noted that Disney has already offered other unusual body types that are just as unrealistic as the remarkably thin characters such as Jasmine from "Aladdin" and Elsa of "Frozen." In particular, they point to Kate, the main character's romantic interest in the short film "Inner Workings," which was released in 2016. Kate has a thin upper body, but a disproportionately large lower body.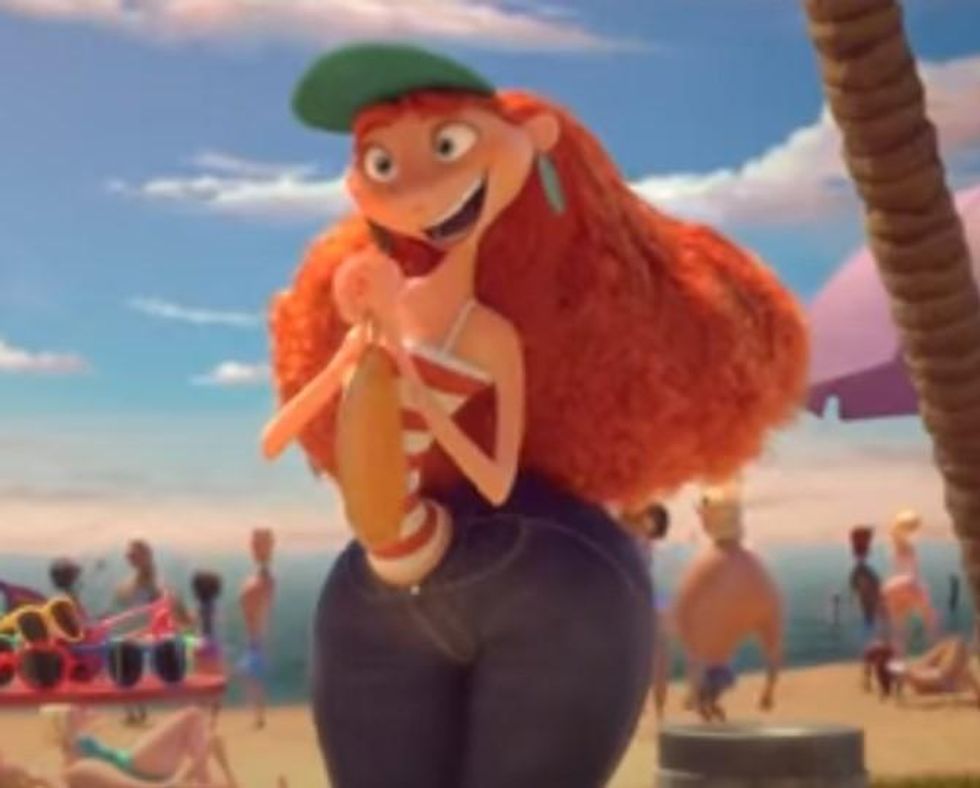 Screen shot of Walt Disney Animation Studios YouTube video
Some viewers see Bianca of "Reflect" as a departure from the Kates and the Jasmines so often featured in Disney animated films.
However, many viewers have criticized "Reflect" for that very reason, claiming that it, as one Twitter user said, encourages "kids to be unhealthy."
"You wouldn't represent anorexia, Disney," another user wrote, "don't represent obesity either. It's wrong. #reflect #disney #BodyPositivity is a disease. Fatness is a cancer on society."
"Reflect" is available to stream now on Disney+.