A man who reportedly was carrying a "bladed object" entered a Houston, Texas, gun store Tuesday and began taking cash from the register — but a gun store employee shot the man dead.
What are the details?
The man walked inside Carter's Country gun store in the 11800 block of Wilcrest Drive at the Sugar Park Plaza with a "bladed object" around 3 p.m. and went straight to the cash register and began taking money, KHOU-TV reported.
Police said an employee confronted the suspect and fired two shots, the station said, adding that the suspect then departed the store, leaving a trail of blood behind.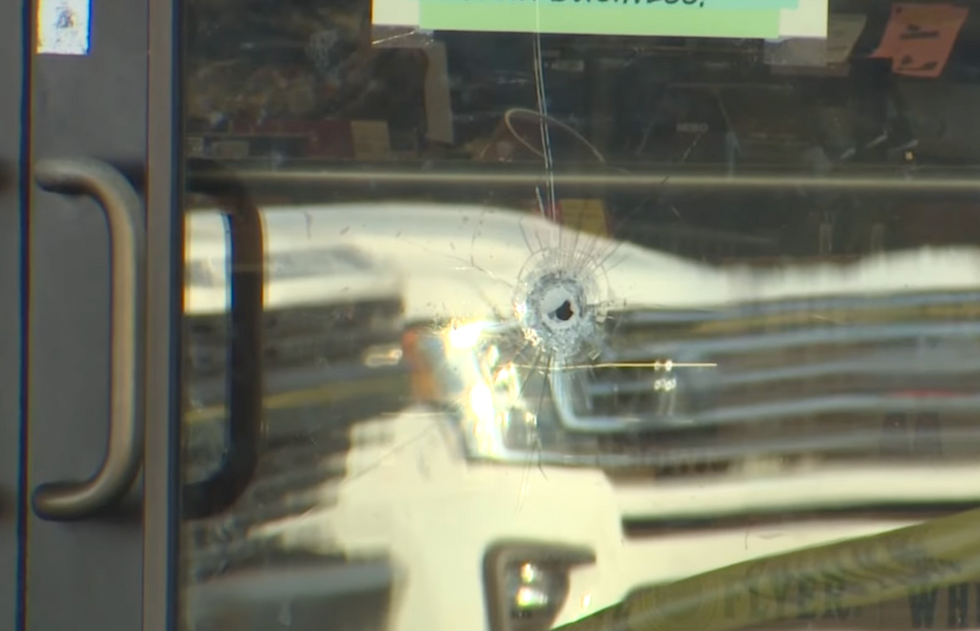 Image source: YouTube screenshot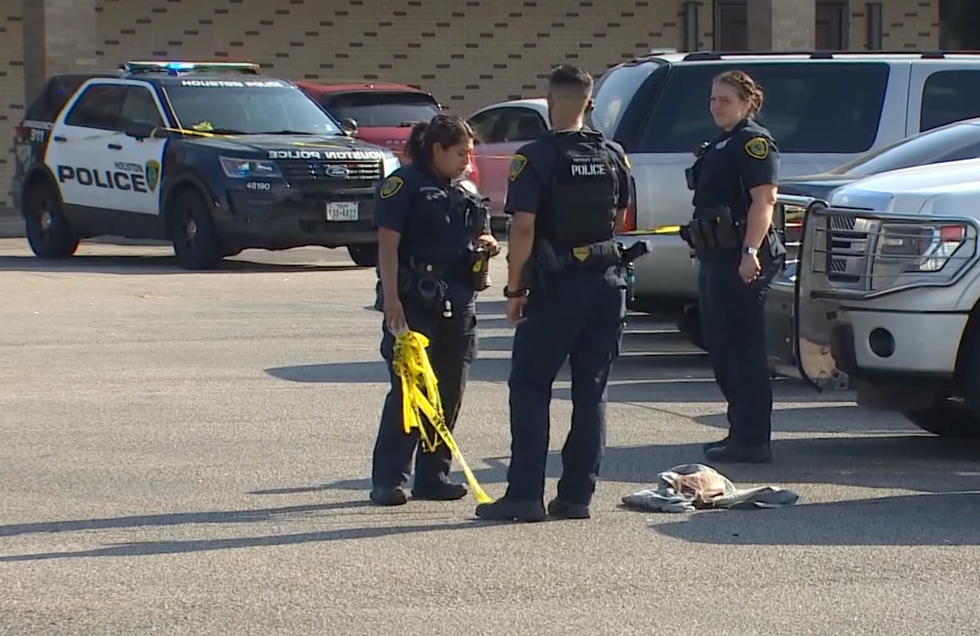 Image source: YouTube screenshot
When authorities arrived, they took the suspect to a hospital where he was pronounced dead, KHOU reported.
Authorities told the station there's surveillance video of the incident but added that it wouldn't be released at this time.
The suspect's name and the name of the employee who opened fire have not been released, KHOU said.
HPD: Employee shoots, kills suspect who was robbing SW Houston gun storeyoutu.be
Anything else?
Before the man entered the gun shop, witnesses told KPRC-TV he went into a SuitMart clothing store next door and attempted to steal items.
"The guy looked like he was a homeless person," witness Marcus Fomby told KPRC. "Basically, they told him to just let go of the jeans, or we'll call the police."
The station said the man left the SuitMart empty-handed, adding that police indicated he then tried to rob the gun shop.
"Once he went [into the gun shop], he actually went behind the counter [and] started ruffling through the cash register," Lt. Larry Crowson of the Houston Police department told KPRC. "He was confronted by one of the employees, at that point, one of the employees felt in fear of their safety and fired two shots, at least one struck."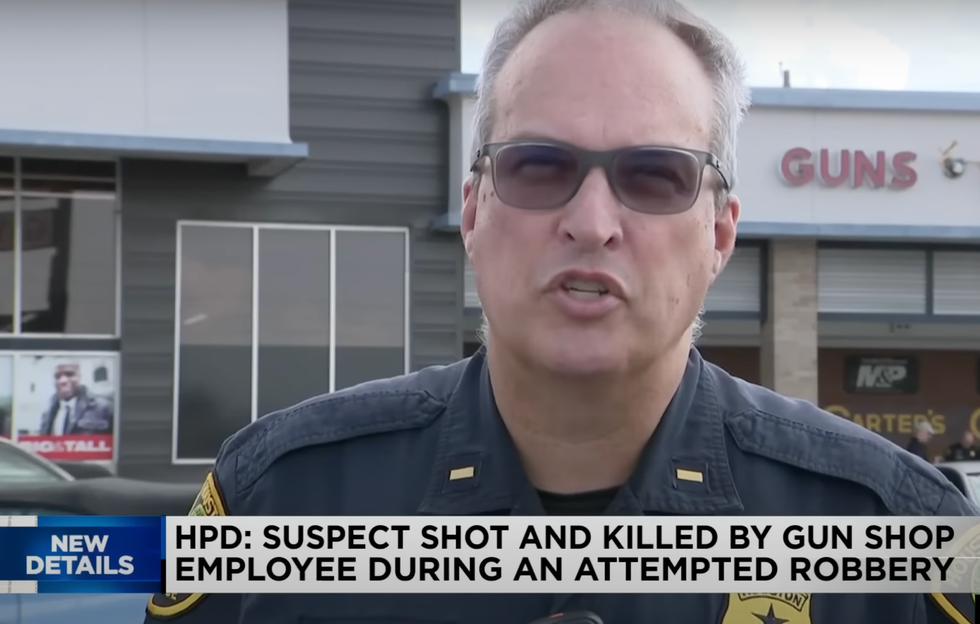 Image source: YouTube screenshot
KHOU said no charges were filed, and the case will be referred to a grand jury.
HPD: Suspect shot and killed by gun shop employee during an attempted robberyyoutu.be
(H/T: The Daily Wire)