What are the details?
DeKalb County Police told WXIA that officers responded around 5 p.m. Thursday to the 2700 block of Gresham Road after getting reports of a person shot.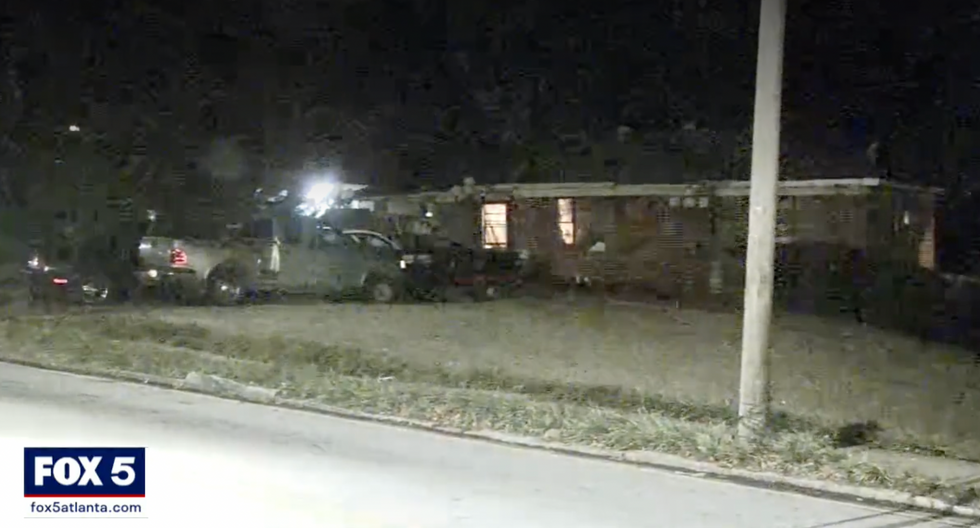 Image source: WAGA-TV video screenshot
When officers arrived at the scene they found three people — ages 23, 18, and 15 — with apparent gunshot wounds, the station said. The three males were taken to area hospitals in serious to critical condition, WAGA-TV added.
The 18-year-old male died, WXIA reported.
A fourth individual — a 30-year-old man — later showed up at a hospital with a gunshot wound, WXIA said, adding that police said he also was linked to the incident.
"Several other parties" also allegedly involved were detained at the scene with the help of SWAT officers already in the area, WXIA reported.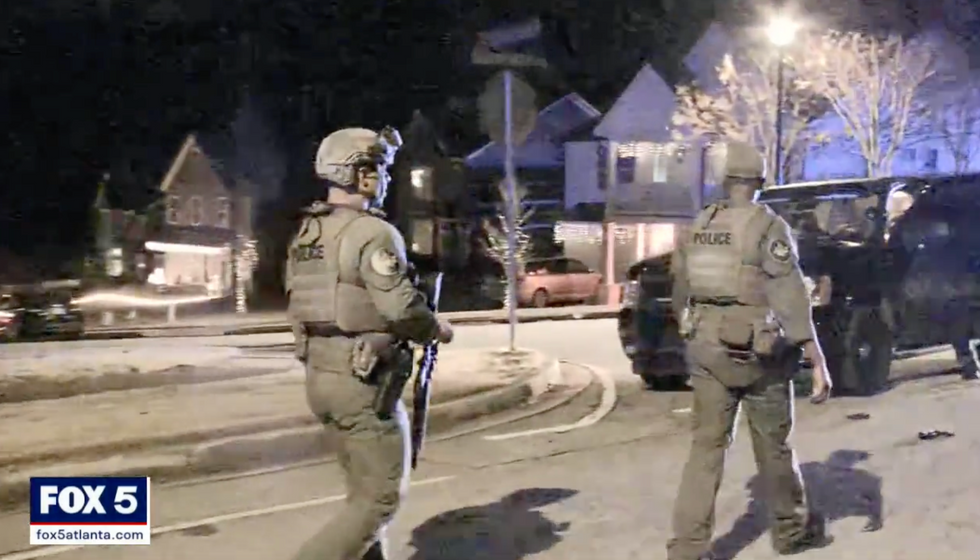 Image source: WAGA-TV video screenshot
Following questioning by detectives, it was revealed that the four shot males were attempting to break into a home, WXIA said, adding that the group got into a shootout with someone living inside the home.
Police told WXIA the shooting "appears justified," and no charges are expected to be filed against the party who shot the suspects.
However, the three surviving suspects are expected to be charged with felony murder in connection with the death of their alleged accomplice, WXIA reported. The two surviving adult males also will be charged with home invasion, WXIA added.
'All I know is they got shot'
Donna Grier told WAGA she's the aunt of two of the males who were shot and added that she couldn't believe it when her daughter called her about what happened.
"I'm not doing well at all, at all," Grier noted to the station. "All I know is they got shot."
Courtney Cheeks told WAGA she's renting a home near the scene of the shooting and that she didn't know it was gunfire she was hearing.
"I didn't event think they were gunshots," Cheeks recalled to the station. "I thought they were fireworks because there were so many. It's very disturbing to see that."
The following news report aired early in the investigation: