The New York Yankees and the Philadelphia Flyers made big headlines recently for banning singer Kate Smith's rendition of "God Bless America" at games after getting word she sang racist lyrics nearly 90 years ago.
The Flyers arguably had a deeper association with Smith, who sang "God Bless America" at the team's important games during their Stanley Cup-winning days in the early 1970s. But the Flyers went so far as to cover Smith's statue in front of the team's arena before removing it altogether.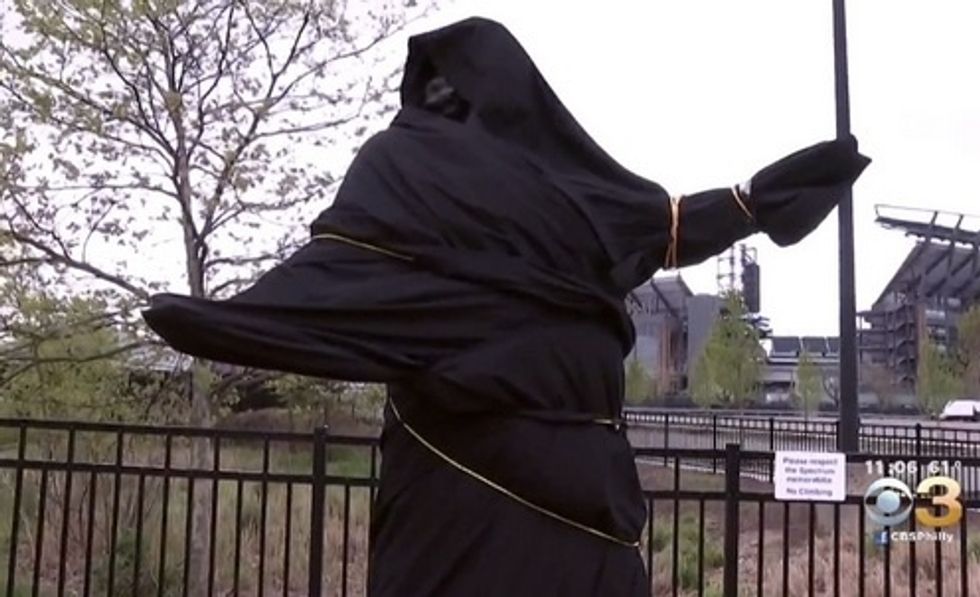 Image source: KYW-TV video screenshot
The team also erased her "God Bless America" rendition from its archives after the songs she sang in the early 1930s came to light.
Well, another bit of history has surfaced
Turns out Smith gave a radio address heard by millions in January 1945 titled, "The Value of Tolerance." The magazine Tune In excerpted Smith's speech on page 41 of its May 1945 issue, adding that her words attracted nearly 20,000 reprint requests. Here's what Smith told her World War II audience:
It seems to me that faith in the decency of human beings — is what we must have more of, if there is to be a future for all of us in this world. We read in the papers every day about conferences on the best way to keep the peace. Well, I'm not an expert on foreign affairs — and I don't pretend to know all the complex things that will have to be done for a lasting peace. But I am a human being — and I do know something about people. I know that our statesmen — our armies of occupation — our military strategists — may all fail if the peoples of the world don't learn to understand and tolerate each other. Race hatreds — social prejudices — religious bigotry — they are the diseases that eat away the fibers of peace. Unless they are exterminated it's inevitable that we will have another war. And where are they going to be exterminated? At a conference table in Geneva? Not by a long shot. In your own city — your church — your children's school — perhaps in your own home. You and I must do it – every father and mother in the world, every teacher, everyone who can rightfully call himself a human being. Yes, it seems to me that the one thing the peoples of the world have got to learn if we are ever to have a lasting peace, is — tolerance. Of what use will it be if the lights go on again all over the world — if they don't go on … in our hearts?
What else did Smith do?
Boston Globe columnist Jeff Jacoby said Smith invited Josephine Baker to appear on her popular TV program in 1951, which was "the first time the controversial black entertainer was on American television."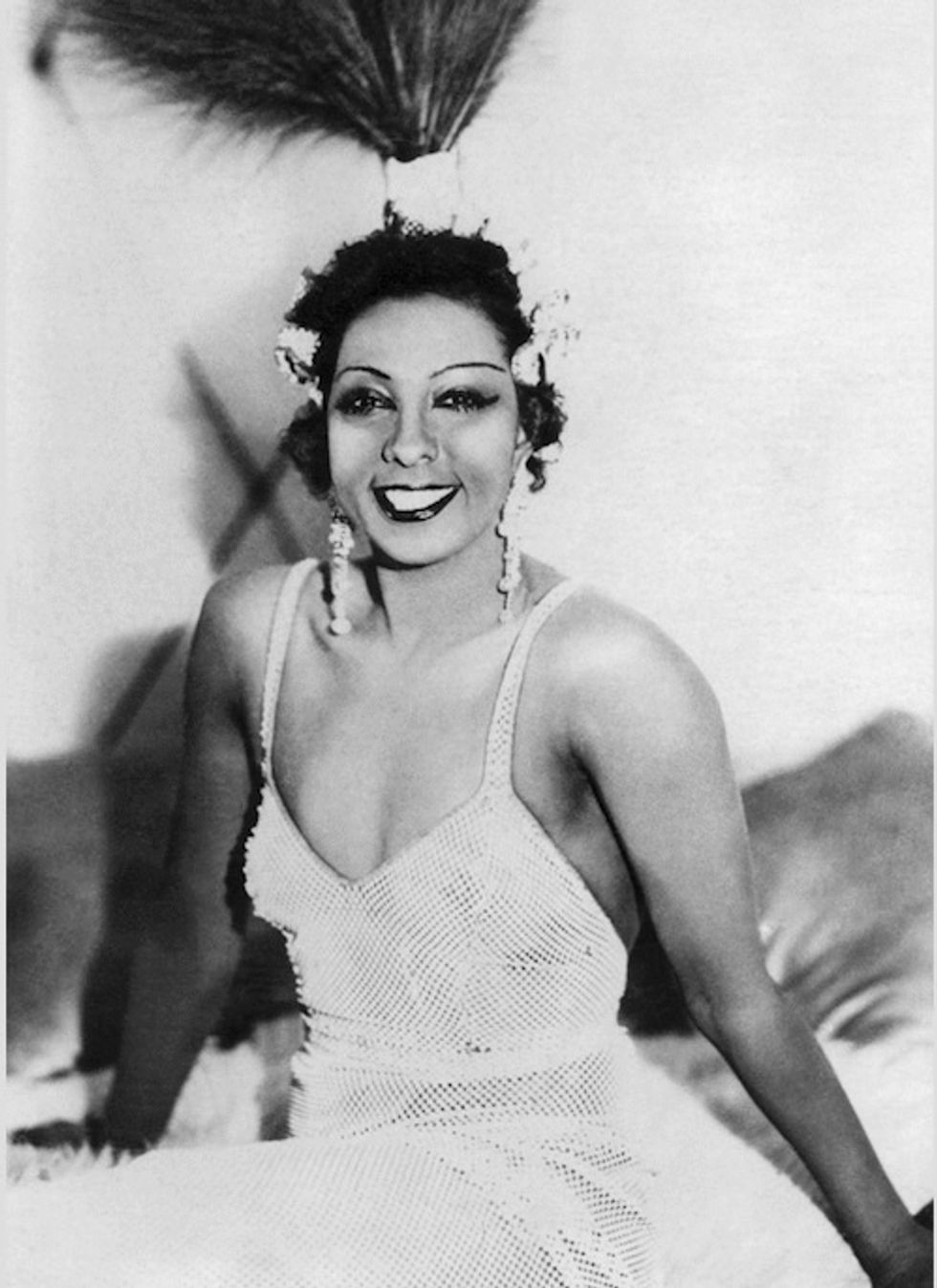 Photo by KEYSTONE-FRANCE/Gamma-Rapho via Getty Images
She also had the Billy Williams Quartet — a black vocal group — on the "Kate Smith Evening Hour" in 1952. Here's one of the groups's notable recordings:
Billy Williams Quartet "Sh-Boom".movwww.youtube.com
Anything else?
And as has already been reported, one of the songs Smith sang in the early 1930s — "That's Why Darkies Were Born" — was viewed as satire against white supremacy and bigotry, and Jacoby in his Globe piece said that "explains why it was also recorded in 1931 by Paul Robeson, the formidable African-American baritone." The other song in question Smith sang, "Pickaninny Heaven," was part of an early 1930s movie called "Hello Everybody."
The question is: Will the Yankees or the Flyers rethink their stances? Either way, sports commentator Jason Whitlock gave the teams quite the spanking:
Whitlock: The New York Yankees and Philadelphia Flyers decision to eliminate Kate Smith's rendition of 'God Bless A… https://t.co/ncrz9nVYiQ

— Speak For Yourself (@Speak For Yourself) 1555723980.0
Smith's 1986 New York Times obituary states: "No single show-business figure even approached her as a seller of War Bonds during World War II. In one 18-hour stint on the CBS radio network, Miss Smith sold $107 million worth of war bonds, which were issued by the United States Government to finance the war effort. Her total for a series of marathon broadcasts was over $600 million."
The obit added that Smith and "God Bless America" writer Irving Berlin both waived royalties for the song, which go to the Boy Scouts and Girl Scouts organizations. President Ronald Reagan awarded Smith the Presidential Medal of Freedom in 1982.
Here's CNN's Michael Smerconish noting Smith's 1945 speech against "race hatreds" and much of what's already transpired: