Late last month a passerby noticed a man holding a gun to another man's head in Decatur, Alabama, so police were called.
Multiple officers responded following the May 24 call, police told WAAY-TV, and officers detained two men matching the passerby's description — and it turns out one of them indeed had a handgun.
But officers discovered the pair were working on a music video that included a scene with a handgun being pointed at a man's head, the station said, and that there was no criminal intent or malice. In addition, the man with handgun had a valid permit to carry it, WAAY reported.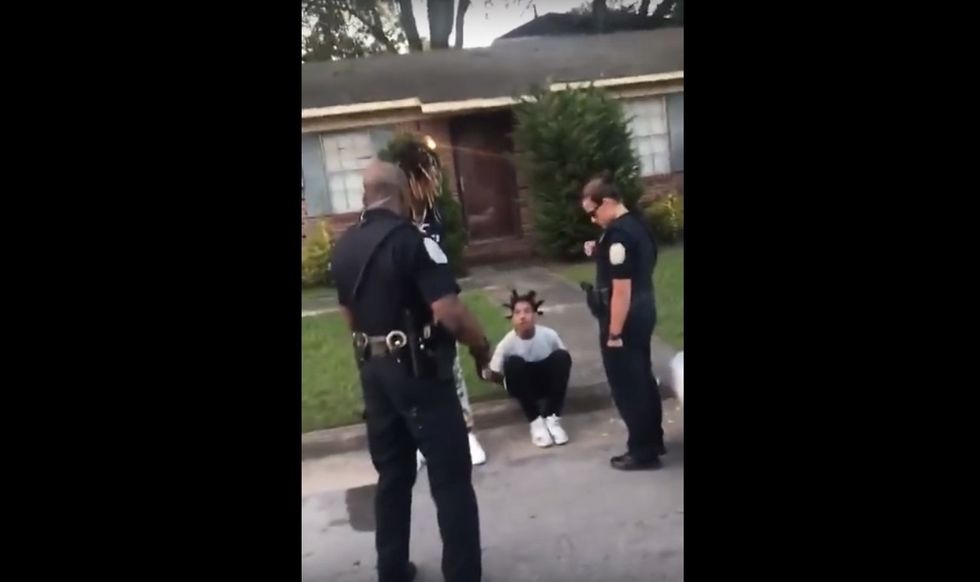 Image source: YouTube screenshot
'F*** you's my name'
But also during the encounter one of the detained men said he was "unlawfully searched" and wanted to know the names of the officers detaining them, according to cellphone video of the incident.
"You don't really know half the s**t you're talking about," one of the officers told the detained man as he walked away.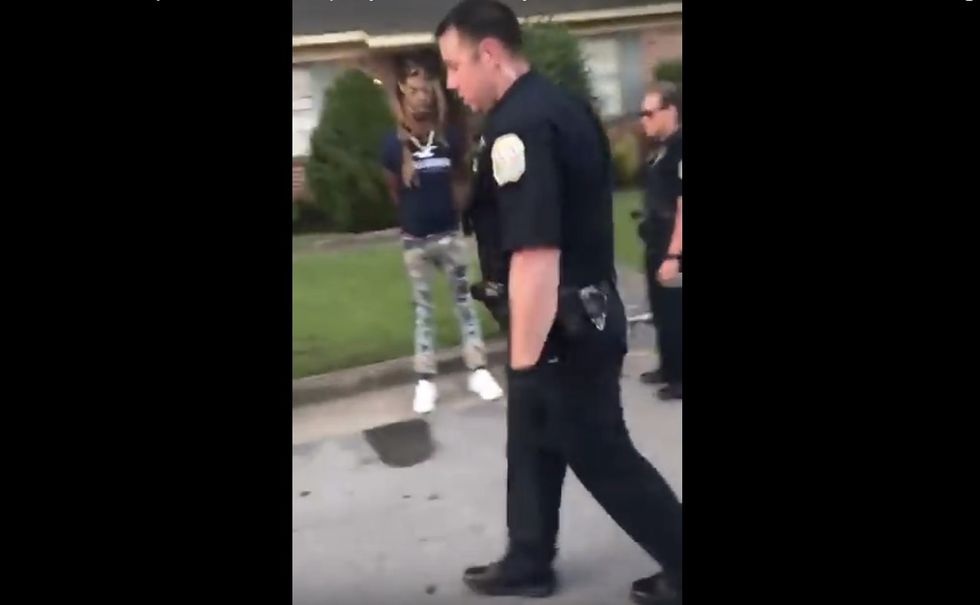 Image source: YouTube screenshot
"I know enough of the s**t that I'm talking about; I know enough," the detained man replied. "I know I need your badge number and your name."
With that the officer spun around and said, "529. 529 is my badge number" as he walked up to the detained man's face.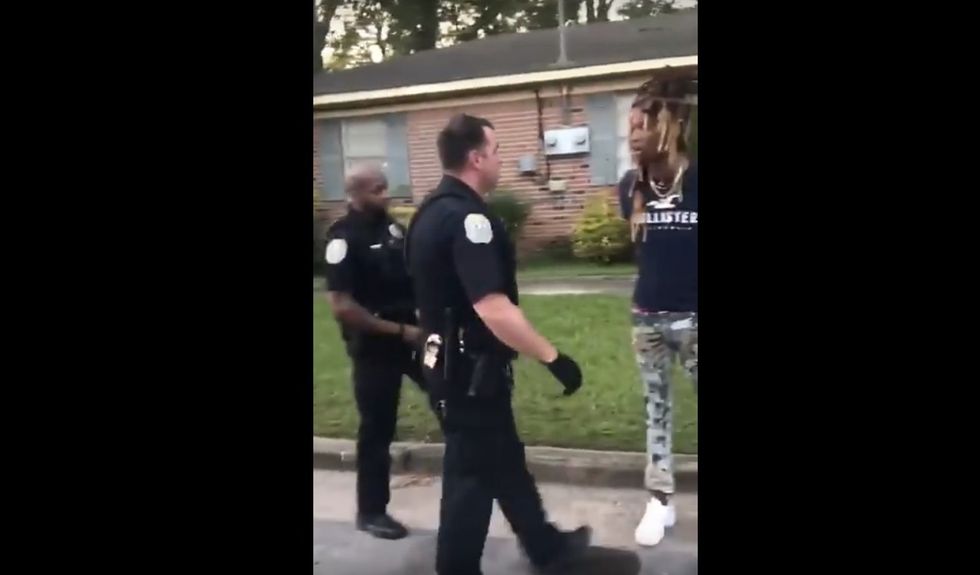 Image source: YouTube screenshot
"Are you threatening me?" the man asked the officer. "You're looking very like you're trying to threaten me, the way you approached me."
The officer said he wasn't trying to threaten the detained man, who then asked, "What was your name and your badge number again?"
As the officer was walking away again, he replied "f*** you."
"What you say?" the detained man asked again.
"F*** you's my name," the officer replied loudly as he turned his head toward the detained man.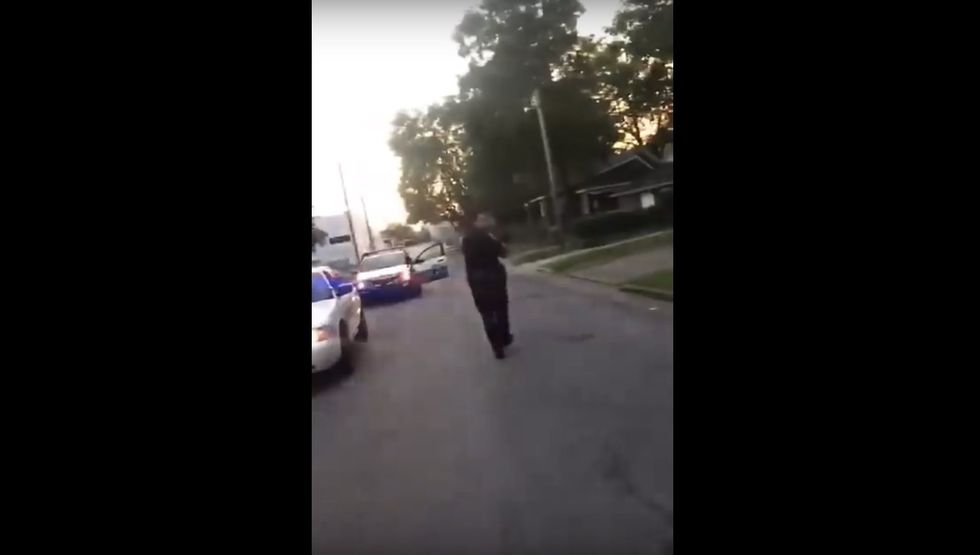 Image source: YouTube screenshot
Video of the encounter was posted to social media and quickly went viral, WAAY reported.
It isn't clear at what point during the incident — before or after it was determined that the detained men were shooting a video and one of them had a permit to carry a gun — that that officer made his remark.
What did police officials have to say?
"One of the responding officers demonstrated an unprofessional demeanor and conduct that was unbecoming of a Decatur Police Officer," police said, according to WAFF-TV. "The conduct displayed by the officer was not acceptable and is being addressed. Because this is a personnel matter currently under review, the department will not release any additional information."
Here's the clip. (Content warning: Language):
Innocent Man Asks Cop for His Name, Cop Says 'F**k You is My Name'youtu.be
(H/T: Blue Lives Matter)