New York Gov. Andrew Cuomo (D) on Tuesday announced a pilot program testing a new COVID-19 electronic passport for entering public venues as the state works to slowly reopen.
The so-called "Excelsior Pass," which uses "proven, secure technology," according to the governor's office, would allow New Yorkers to flash an electronic passport on their phone to confirm their COVID vaccinations or recent negative COVID tests before entering theaters, stadiums, or other businesses.
Cuomo's new pilot program will be used for upcoming events at Madison Square Garden and Barclays Center.
The Excelsior Pass, which was developed with IBM, was first tested during a Brooklyn Nets game at Barclays on Saturday and a New York Rangers game Tuesday night.
How does it work?
Much like airline boarding passes people can access via an app on their phones, the mobile Excelsior Pass lets users print out their passes or keep them on their phones using a "Wallet App," the governor's office said. Each pass has a unique QR code that venues can scan to get a person's COVID health status.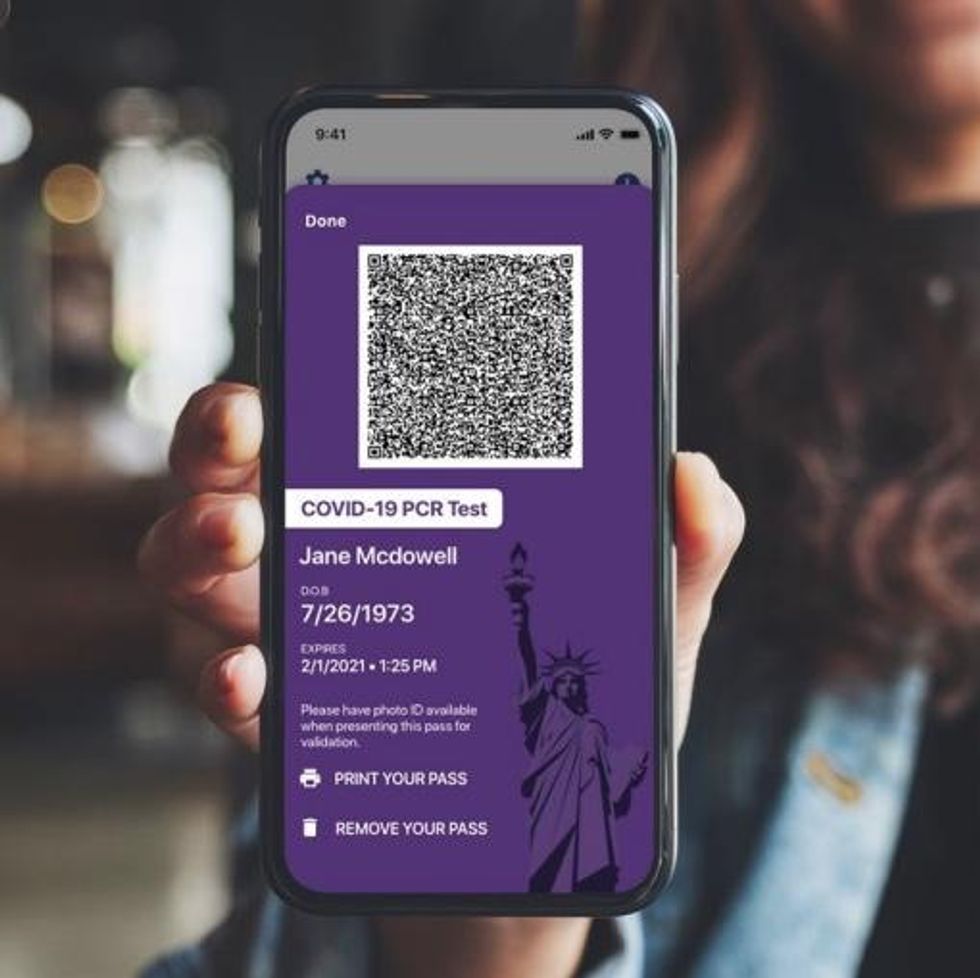 Image source: Office of New York Gov. Andrew Cuomo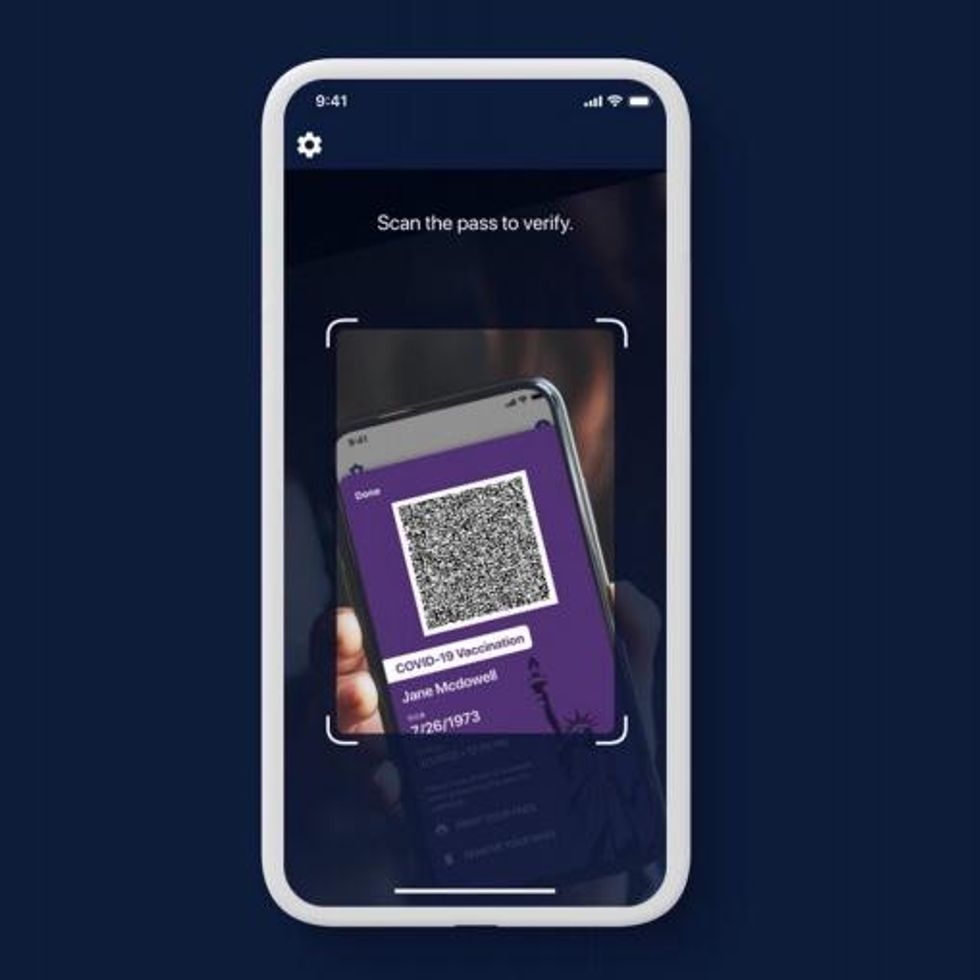 Image source: Office of New York Gov. Andrew Cuomo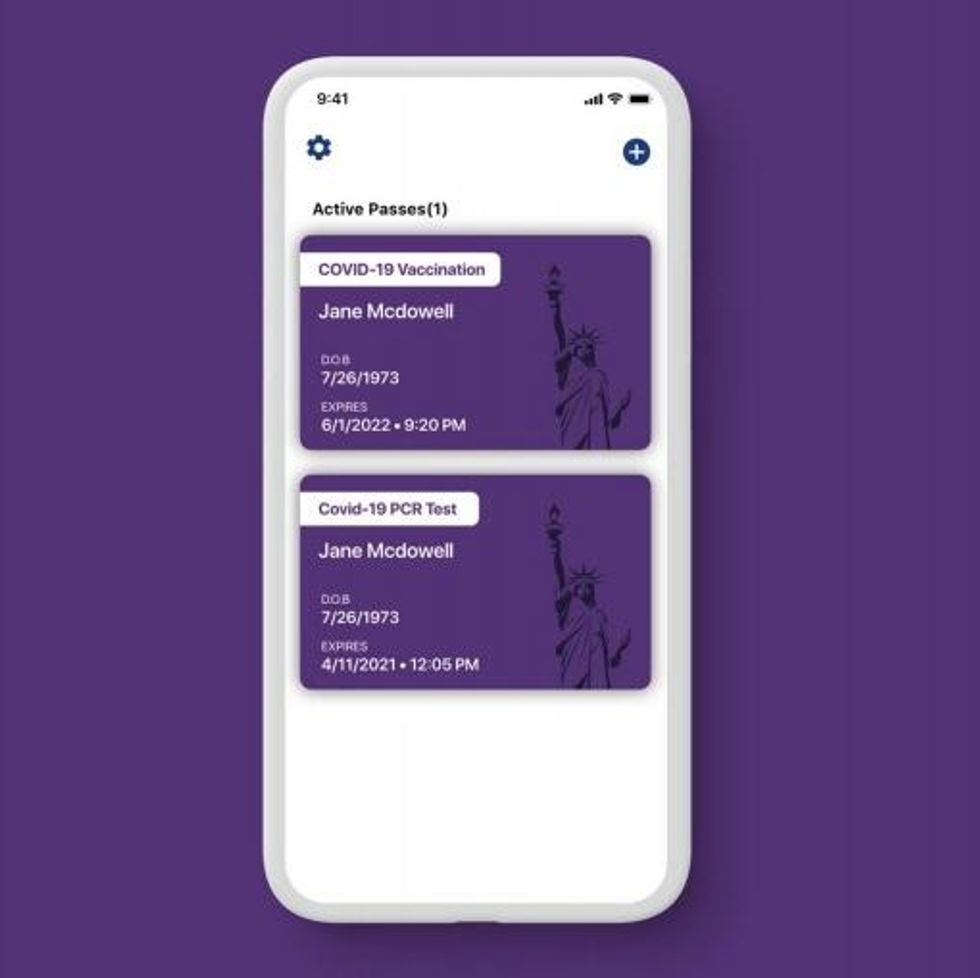 Image source: Office of New York Gov. Andrew Cuomo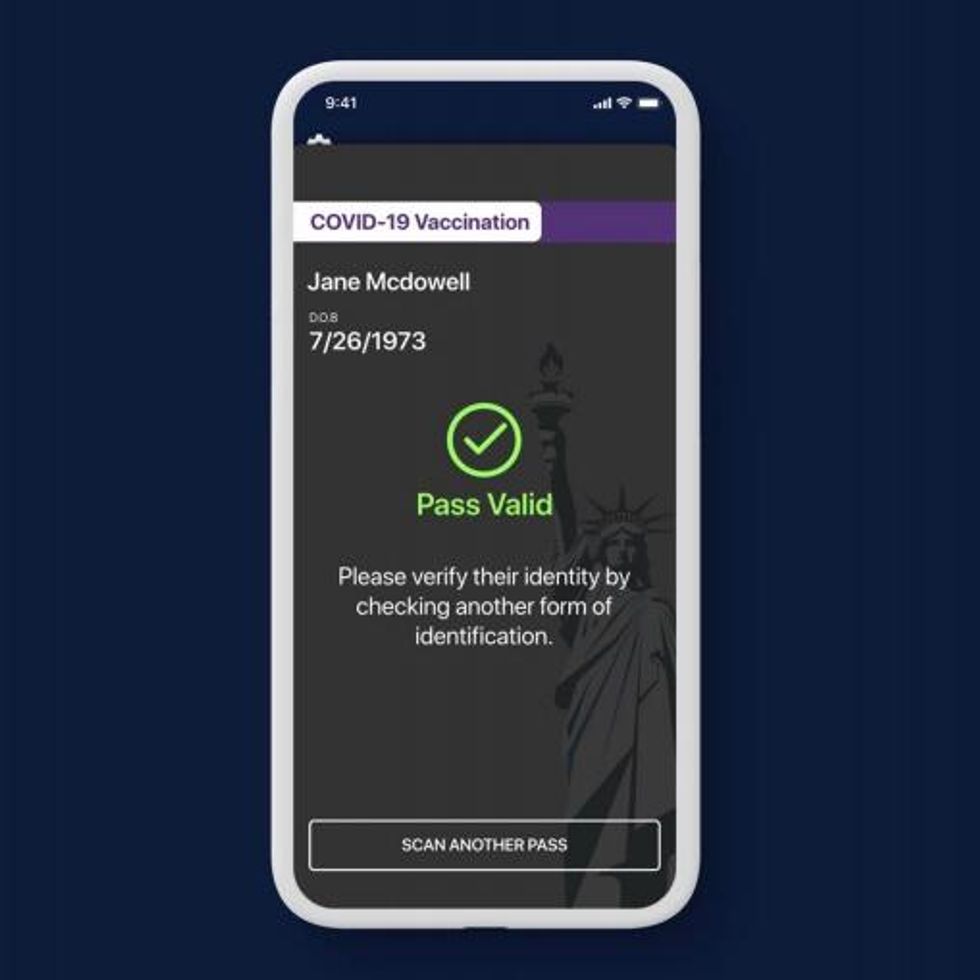 Image source: Office of New York Gov. Andrew Cuomo
"As we begin reopening the valves on different sectors of our economy, we are putting guidelines in place to ensure individuals attending events involving larger gatherings have tested negative for COVID or have been vaccinated to avoid an outbreak of the virus," Cuomo said. "The Excelsior Pass will play a critical role in getting information to venues and sites in a secure and streamlined way, allowing us to fast-track the reopening of these businesses and getting us one step closer to reaching a new normal."

What about privacy concerns? Well, don't worry about all that, because, as the governor's office claims:
Robust privacy protections are woven throughout the digital health pass solution, giving individuals a secure, verifiable and trusted way to maintain control of their personal health information using an encrypted digital smartphone wallet or printed credential. Each participant will be able to determine if they would like to use it -and if so, what passes they wish to use for which purpose -all without sharing their underlying personal data. User data is always kept completely confidential, and participation is voluntary. The QR code only informs the venue if a pass is valid or invalid.
New Yorkers can expect more pressure to use the Excelsior Pass as venues continue to try to reopen — though currently only venues with at least 10,000-person capacities can reopen, and at just 10% capacity, the New York Post reported.