An Illinois public defender fatally shot a man late last week after the intruder threatened him, charged at him, and bit him on the face and head outside his home, authorities told the Pantagraph.
What are the details?
Tazewell County public defender Luke Taylor, 54, heard someone yelling outside his Delavan home on Boynton Road around 8 p.m. Thursday and went to investigate, Tazewell County Sheriff Jeff Lower told the paper.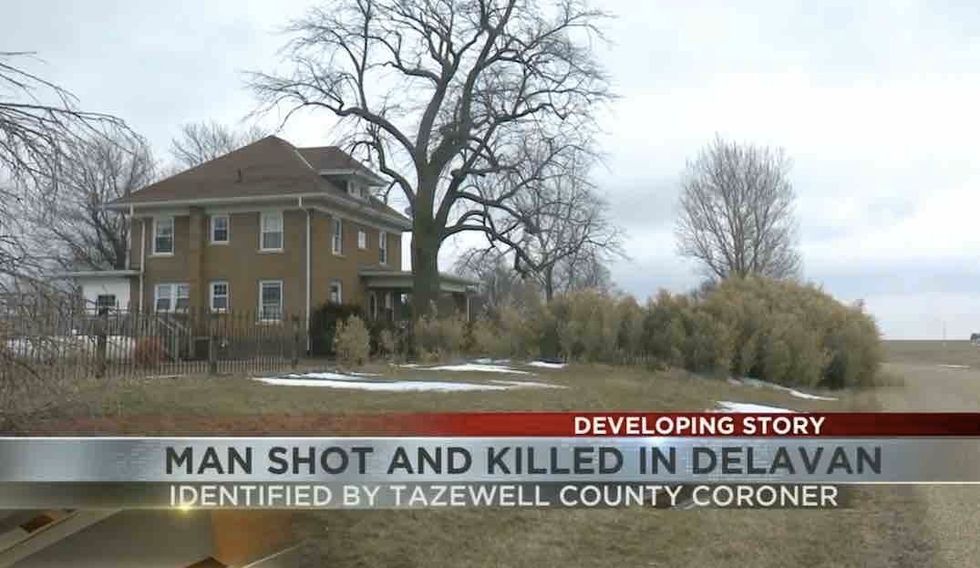 Image source: WEEK-TV video screenshot
Taylor then encountered 41-year-old Daniel L. Williamson, who threatened Taylor with bodily harm and then charged him and bit him on the face and head, Lower added to the Pantagraph.

Taylor fired in self-defense, the sheriff told the paper.
Williamson of rural San Jose was pronounced dead at the scene at 10:10 p.m., Tazewell County Coroner Charles Hanley added to the Pantagraph, which reported that an autopsy was scheduled for Friday.
There was no immediate information on the extent of Taylor's injuries or if the incident was connected to Taylor's work, the paper said.
Williamson had one recent minor traffic charge in Tazewell County, which was closed last year, the Pantagraph said, citing online court records.
What else?
Tazewell County State's Attorney Stu Umholtz confirmed to WEEK-TV that the homeowner who fatally shot the intruder is the Tazewell County public defender.
The station said it did not hear back from Lower after asking if Taylor and Williamson knew each other.
Taylor was appointed public defender for Tazewell County in December 2015, the Journal Star reported, adding that the Arcadia, Florida, native is a 1997 magna cum laude graduate of Northern Illinois University College of Law. Taylor also served four years in the U.S. Army as a military intelligence specialist, the report said.