During a recent conversation with media personality Megyn Kelly, comedienne Roseanne Barr gave a strong pro-life message, speaking candidly about her decision to place a child for adoption and what she calls the "barbarity" of abortion.
In an episode of SiriusXM's "The Megyn Kelly Show" released on Wednesday, Kelly quickly delved into Barr's unusual childhood. Barr, now 70, grew up in the 1960s in one of the few Jewish families in Salt Lake City, Utah. From an early age, Barr dreamed of becoming a famous stand-up comic, but at 18, those dreams were temporarily derailed when she discovered that she was pregnant. Barr ultimately decided to place the baby girl up for adoption through a Jewish social services organization in Denver, believing in her heart that she would reunite with her daughter someday.
Barr recalled to Kelly that, from birth, her daughter had an oddly shaped ear, a distinctive marking that Barr believed was no accident. "God made her ear like that so I'll be able to find her," Barr remembered telling herself all those years ago.
In the end, the uniquely shaped ear did not bring the two back together, but the National Inquirer did, and Barr and her daughter, Brandi Ann Brown, reunited around Brandi Ann's 18th birthday. Barr spoke glowingly about her daughter, with whom she has maintained a strong relationship. She also eschewed labels such as "biological" and "adoptive" mother. "She has two moms who love her," Barr stated.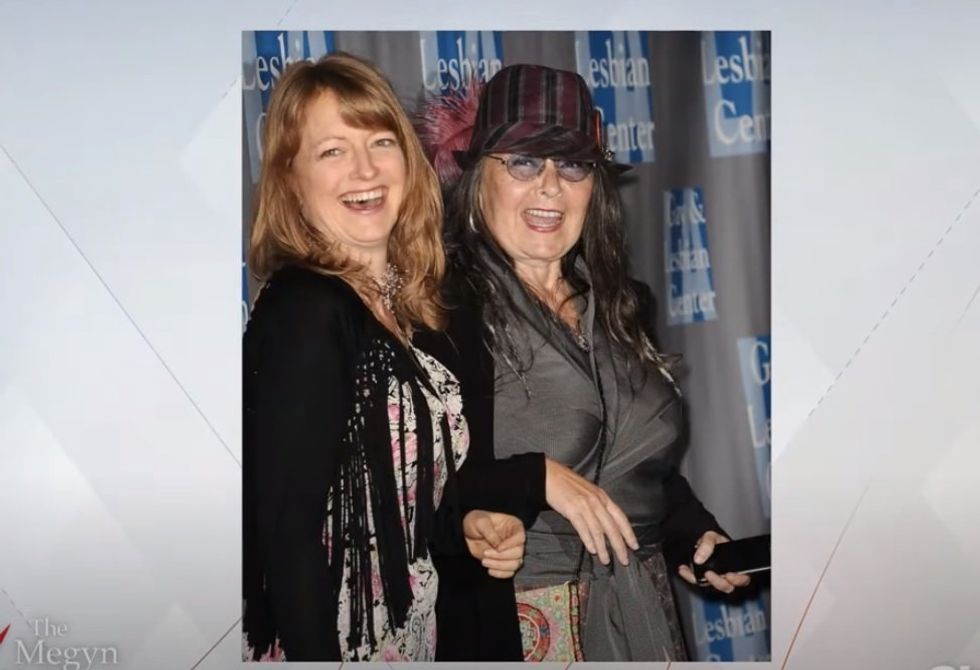 Screenshot of Megyn Kelly YouTube video (Roseanne Barr and her daughter, Brandi Ann Brown)
Kelly then pressed Barr about her mindset when she found herself pregnant as a teenager without a husband. She asked pointedly whether Barr ever considered having an abortion. Barr's reply was vehement. "That's not for me," Barr insisted. "I have five kids. I'm glad I had them all."
Barr then expressed bewilderment that the practice of abortion still continues today. "It's just barbaric that we haven't come farther than that," she said.
"It really makes me mad that women have the right to choose," she continued, "and the choice they're talking about is that — something so barbaric. They choose this barbarity. There's a lot of reasons why, and they're all horrible."
Abortion should not be "anything that anybody thinks of" since "we have the technology to prevent pregnancies," Barr said. Plus, in her view, God always has a plan for our lives, even in cases of unexpected pregnancies. "In my life, I've always trusted God," she said.
The entire episode of the show can be seen below. The discussion regarding Barr's background, her daughter given up for adoption, and her views on abortion begins around 13:10 and continues until about the 35:00 mark.
Roseanne Barr on Hollywood Betrayals & Surviving Cancel Culture, and Harry & Meghan's Paparazzi Ployyoutu.be
Like Blaze News? Bypass the censors, sign up for our newsletters, and get stories like this direct to your inbox. Sign up here!