A New Mexico state employee who once interned for Democratic Gov. Michelle Lujan Grisham was arrested for allegedly vandalizing Republican Party headquarters in Albuquerque, KOAT-TV reported.
Detectives said Cameron Chase McCall was identified on surveillance video spray painting the words "Still Traitors" on the building last week, the station noted.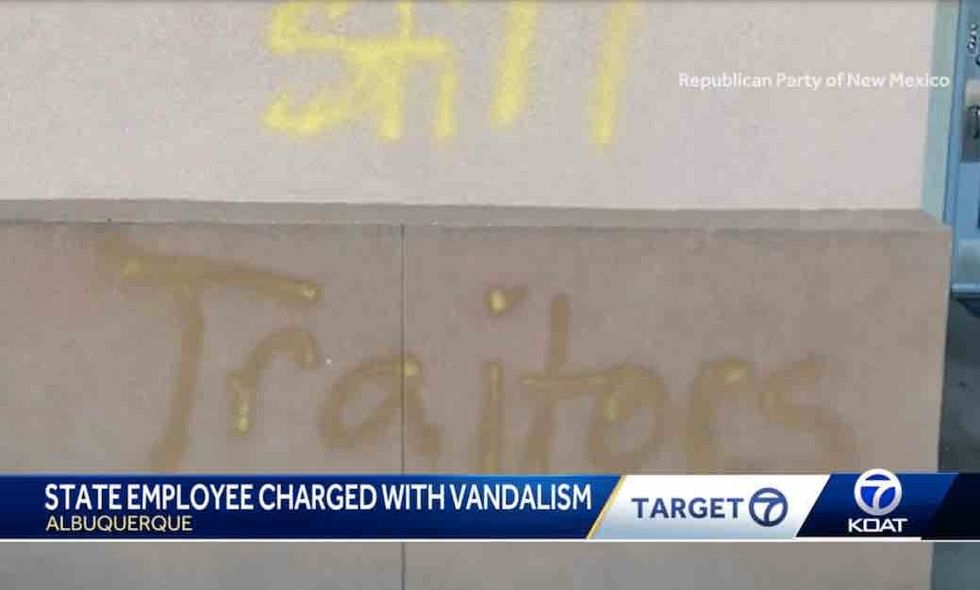 Image source: KOAT-TV video screenshot
"The [criminal] complaint says McCall is heavily involved with the Democratic Party," KOAT reported.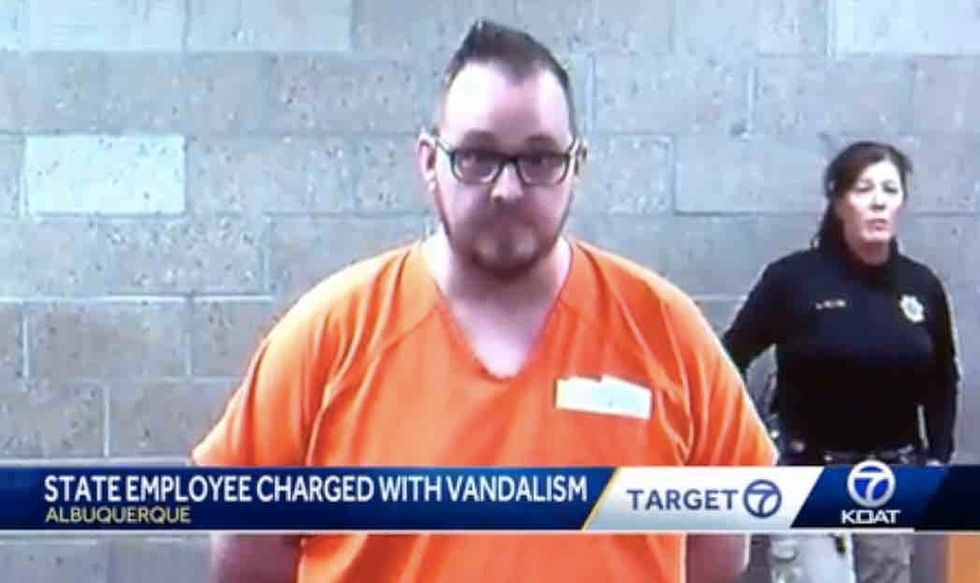 Image source: KOAT-TV video screenshot
What else?

McCall is an employee with Expo New Mexico and is now on leave, the station said, adding that an Expo spokesman noted that if McCall is the individual on the video, he could be terminated.
A spokesman for the governor confirmed McCall interned for her when she was a U.S. congresswoman and noted that Grisham condemned the vandalism as unacceptable behavior, KOAT said.
GOP staff told the station it will cost about $4,000 to repair the vandalism.
Police also are investigating if McCall is the same person who spray painted GOP headquarters last March with the word "Traitors," KOAT reported.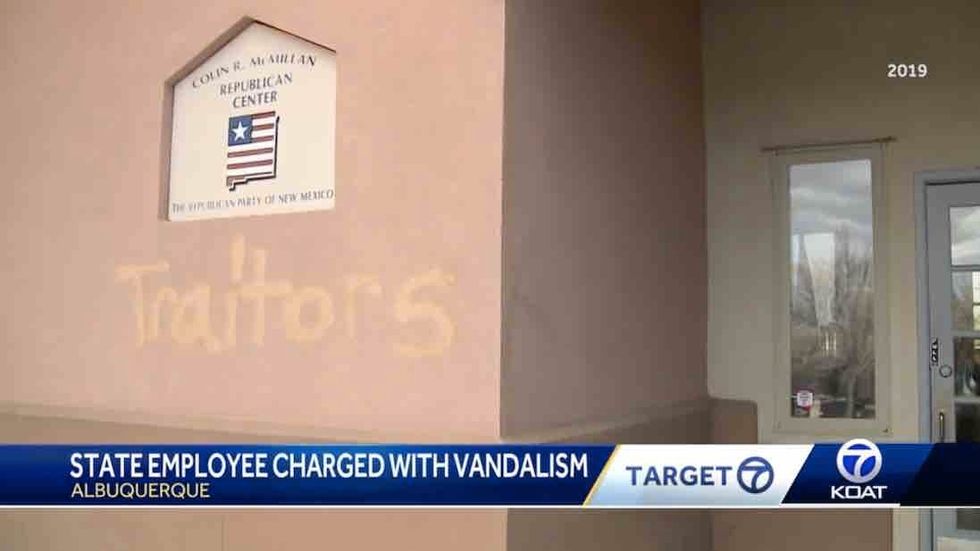 Image source: KOAT-TV video screenshot
Following last year's vandalism, Republican Party staffers installed cameras, the station said.

The police report indicated photos and tips led them to McCall, who was arrested Wednesday night, KOAT noted.
In addition, police said the same type of paint was used in last year's and this year's vandalism, the station reported.
Since McCall has no prior arrests on his record, he was released from jail until his next court date, KOAT said.