The University of Oklahoma Undergraduate Student Congress voted to remove the Pledge of Allegiance from its congressional agenda last week — and the author of the bill said the goal was to make the group a "more inclusive body," KFOR-TV reported.
OU senior Gabi Thompson, who wrote the bill, told the station that the pledge was "written as a celebration of Columbus Day in 1892, and in the city of Norman we don't celebrate Columbus Day, we celebrate Indigenous Peoples' Day."
"For us to be, like, the best most inclusive body, I thought that we should remove it," Thompson added to KFOR.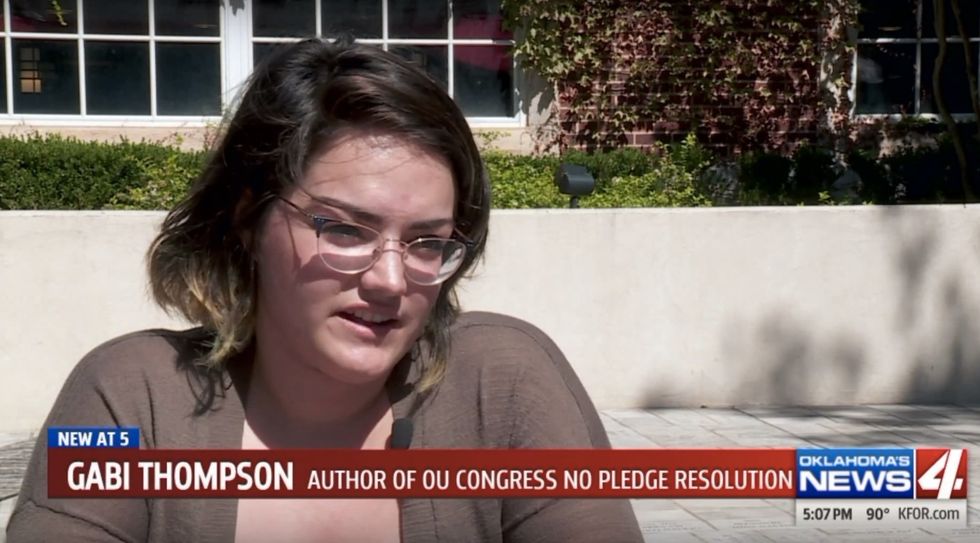 Image source: YouTube screenshot
She also told the station she "was really able to connect with a lot of the international students" who were "saying thank you for writing it."
The resolution passed 15-11 with one member abstaining last Tuesday, KFOR noted.
What are other students saying?

"I think that's just pretty much a load of crap," Philip Aldridge, an OU student, told the station regarding to the pledge being dropped.
"Not reciting the Pledge of Allegiance is un-American," Sophie Brousseau, an OU senior, added to KFOR.
A pair of OU international students had mixed feelings about the issue.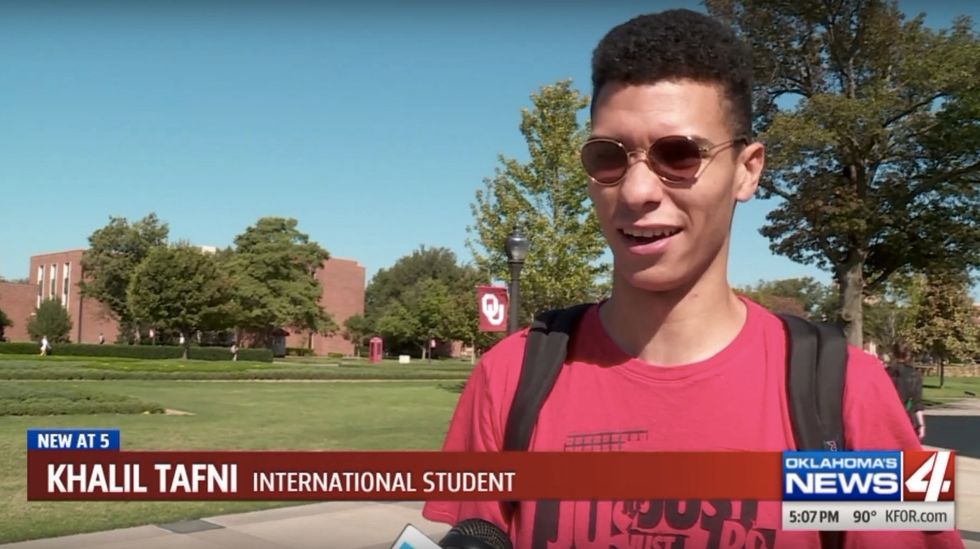 Image source: YouTube screenshot
"I mean, the U.S. was discovered prior to Columbus getting here, not only by indigenous people but by other explorers," Khalil Tafni told the station.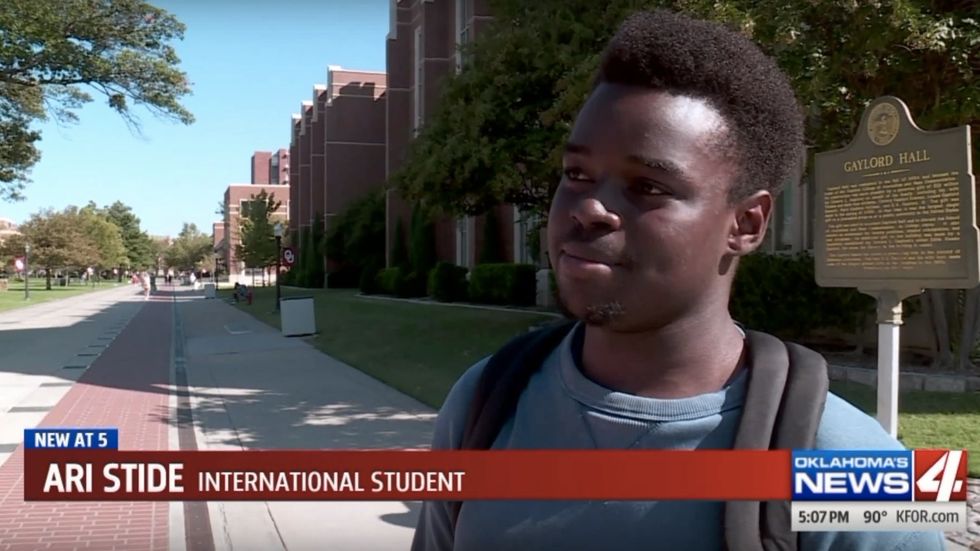 Image source: YouTube screenshot
Ari Stide noted to KFOR that "yes we should have [the pledge], but at the same time ... if it doesn't include a certain group of people, then, yeah, we should take that into acknowledgment."
Pledge of Allegiance Removed from Oklahoma University Undergraduate Congressional Agenda youtu.be