A Florida high school teacher fought back tears as she stood before a poster of Colin Kaepernick taking a knee that she had created for Black History Month — and cellphone video was rolling.
"Thank you all for participating in this," said Alissa Perry, a math teacher at Port Charlotte High School, her voice breaking in the clip posted to Twitter last week, WINK-TV reported. "I'm going to go ahead and remove this, OK."
Perry was forced to take down her poster of the former San Francisco 49ers quarterback after the Charlotte County School District got too many angry phone calls about it, the station said.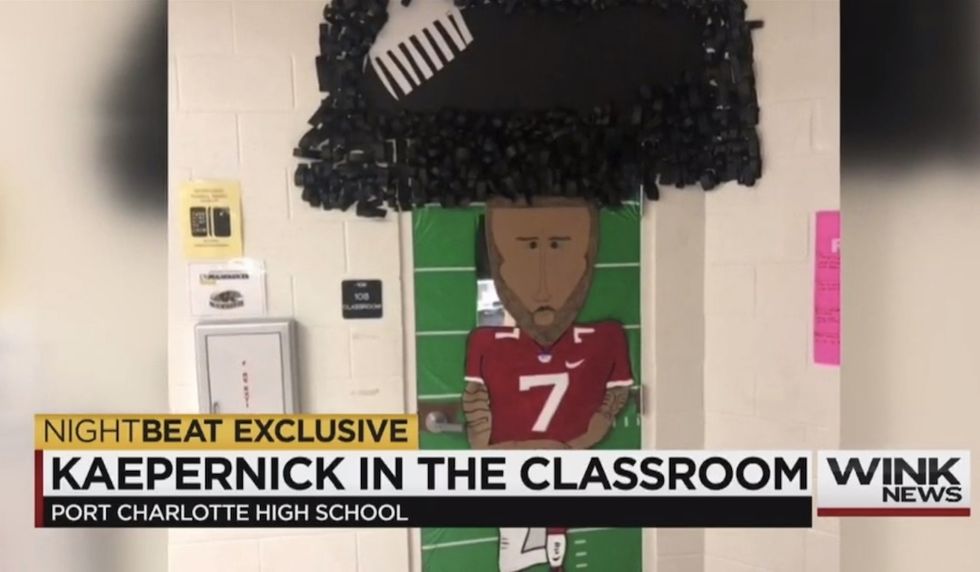 Image source: WINK-TV video screenshot
Kaepernick's controversial national anthem kneeling during the 2016 season was in protest of police brutality and oppression of minorities — and it launched a nationwide movement and plenty of backlash. While Kaepernick hasn't played since the end of that season, he did settle with the NFL last month after claiming the league conspired to keep him jobless.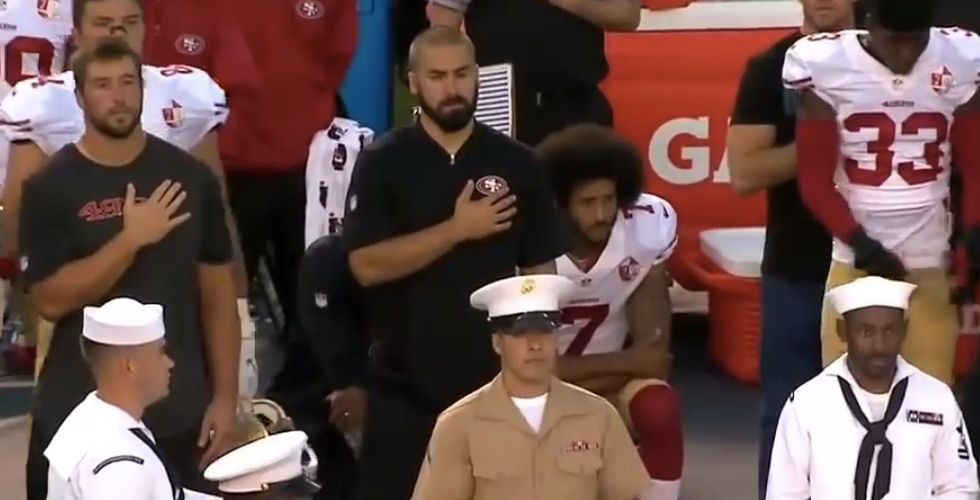 Image source: YouTube screenshot
What did one student say about the Kapernick poster having to come down?

Student Jaidyn Etheart — who posted the video of Perry taking down her poster — noted on Twitter that it was an example of "racism being justified."
Etheart added to WINK that she believes "boys from our school saw" the Kaepernick poster then "took a picture of it and put it on Snapchat, and said it was offensive."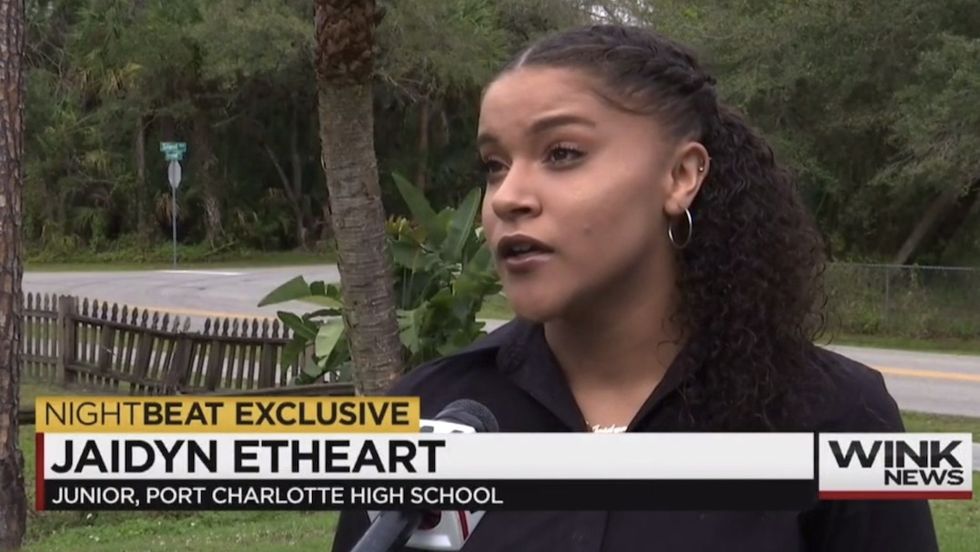 Image source: WINK-TV video screenshot
Perry had finished decorating her door with the artwork Tuesday, and the school told her to remove it Wednesday morning, the station said. The poster was going to stay up only for one more day, WINK said — the last day of Black History Month was Thursday.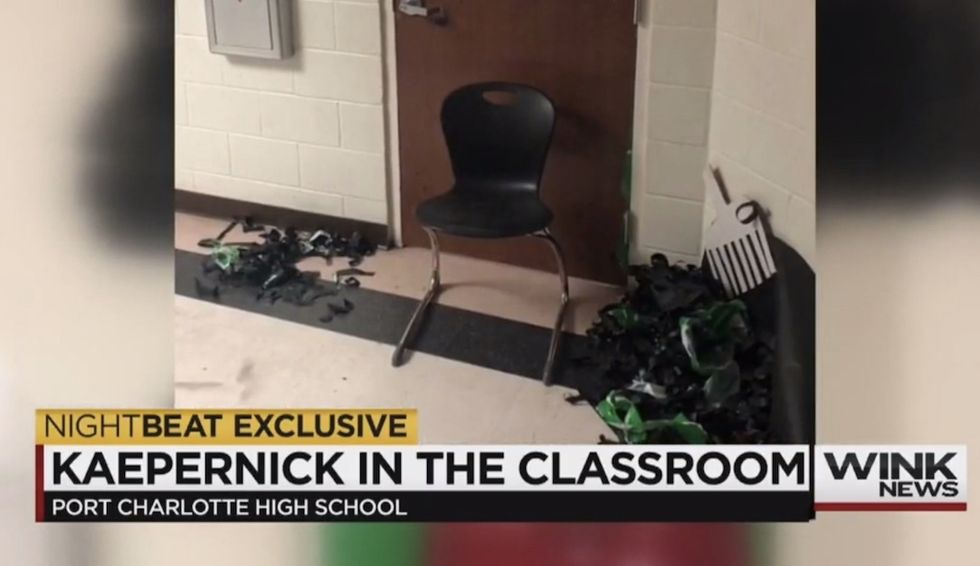 Image source: WINK-TV video screenshot
Etheart added to the station that the school district "cracked under pressure. I don't think that a few people's opinion should be able to take away something that meant a lot to a lot of people."
What did the school district have to say?

"We were getting parents complaining and everybody, and we just thought we have to put an end to this," Mike Riley, Charlotte County School District spokesperson, told WINK. "It was a lose-lose situation for us."
Riley also told the station that "our schools are a microcosmic of our society. If we left it up, it would have been the same thing from one side, and if we took it down, it would be another."
What did local folks have to say?
"If you can't respect the flag and our country, and you want to make political statements out of things, do it on your own time," Rich Malpedo of Port Charlotte told WINK.
But another resident said the poster was a good idea.
"If they were honestly celebrating his cause for Black History Month, it should have stayed up for the whole month," Aubri Jernigan of Port Charlotte added to the station.