When you're the parent of a major league baseball player, and your son is playing in his first big-league game, you're more than likely going to make the trip and see it all in person.
And that was the case for the mom, dad, and family of Isan Diaz, who made his major league debut for the Miami Marlins on Monday night, WTVJ-TV reported.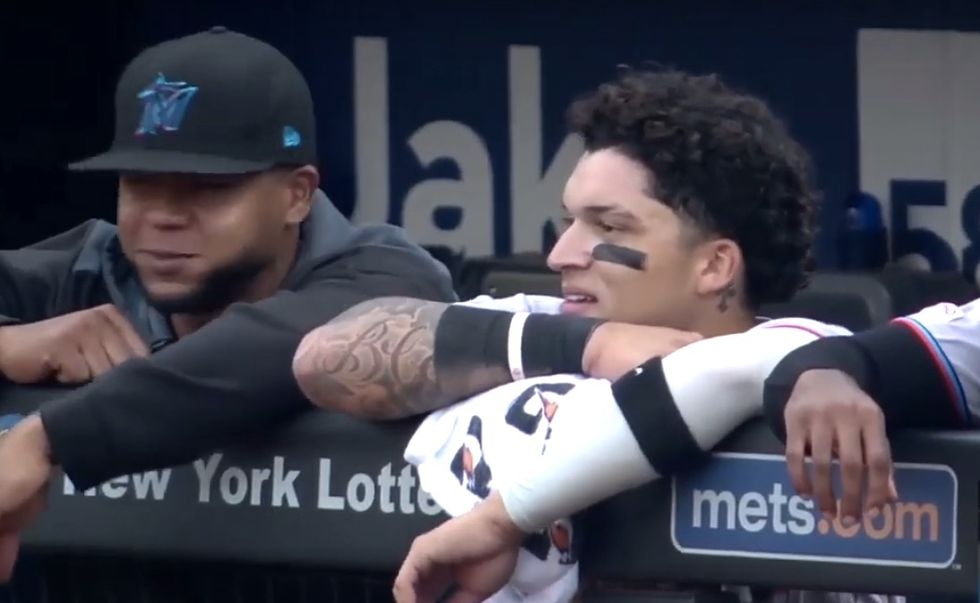 Image source: YouTube screenshot
But there was a dramatic twist for Diaz and his family.
While Diaz was at-bat in the sixth inning during the first game of a doubleheader against the New York Mets, Fox Sports Florida's Craig Minervini was doing a live TV interview with his family in the stands, WTVJ said.
Dad Raul noted on camera that "we're extremely happy for him" as the 23-year-old rookie second baseman waited for a 1-2 pitch from Mets' ace Jacob deGrom, the station said.

"Is this an emotional day for you?" Minervini asked Diaz's mother as the pitch sailed toward home plate.
Boom!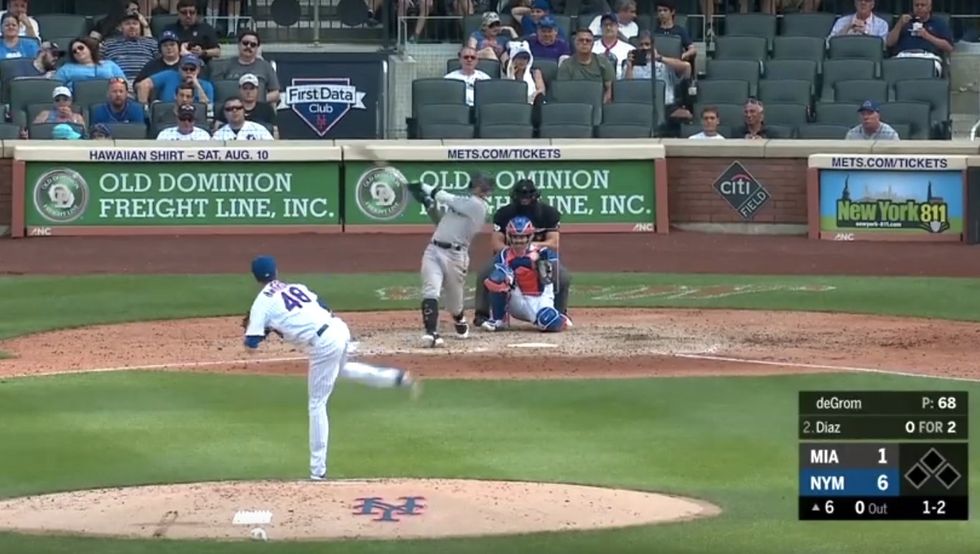 Image source: YouTube screensho
With that, Diaz smacked his first major league homer over the right-field wall.
Dad reacts like a dad would

As you might expect, Diaz's father went nuts — yelling and whooping and hollering his son's name as he rounded the bases.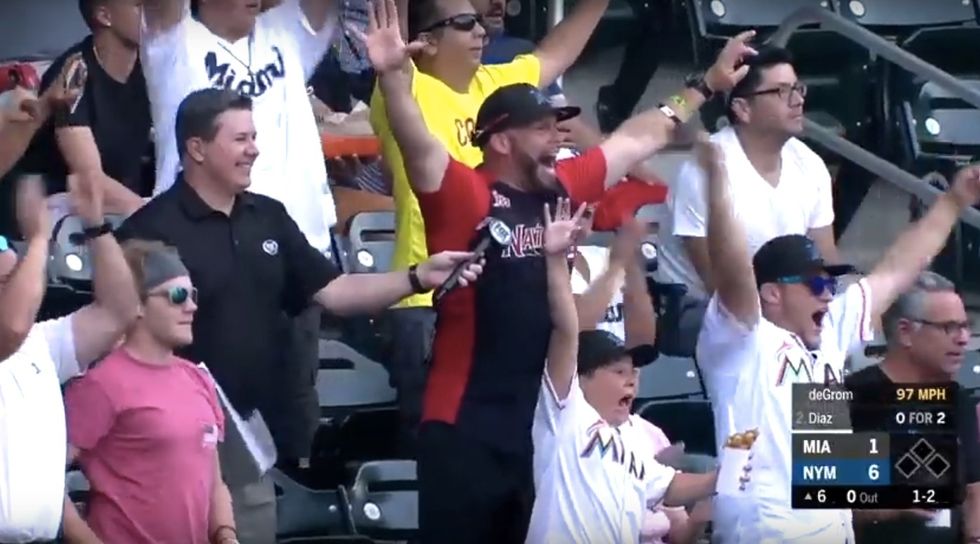 Image source: YouTube screenshot
"That was exciting, we got our first one of the year," he told Minervini after apologizing — not that it was necessary.
Indeed, Minervini told him, "No apology needed."

Later, Diaz commented on his home run and his dad's reaction, WTVJ said: "Obviously, this was his dream, as well. I'm happy that I was able to finally be able to make our dream come true."
The Mets won both games of the doubleheader.
Isan Diaz's First Career Major League Home Run! | August 5, 2019 | 2019 MLB Seasonyoutu.be