A 70-year-old Kansas woman is thanking God for saving her from a bullet that was recently fired into the side of her home, WDAF-TV reported.
Constance Effie of Kansas City told the news station that she and her husband were sitting in their living room when they suddenly heard a loud noise that sounded like a "bomb."
"I thought I was in a war zone because that was the loudest noise I ever heard," Effie said.
As it turned out, the couple found a bullet that had been fired into the side of their home but it was stopped by a framed photo of the Lord's Prayer.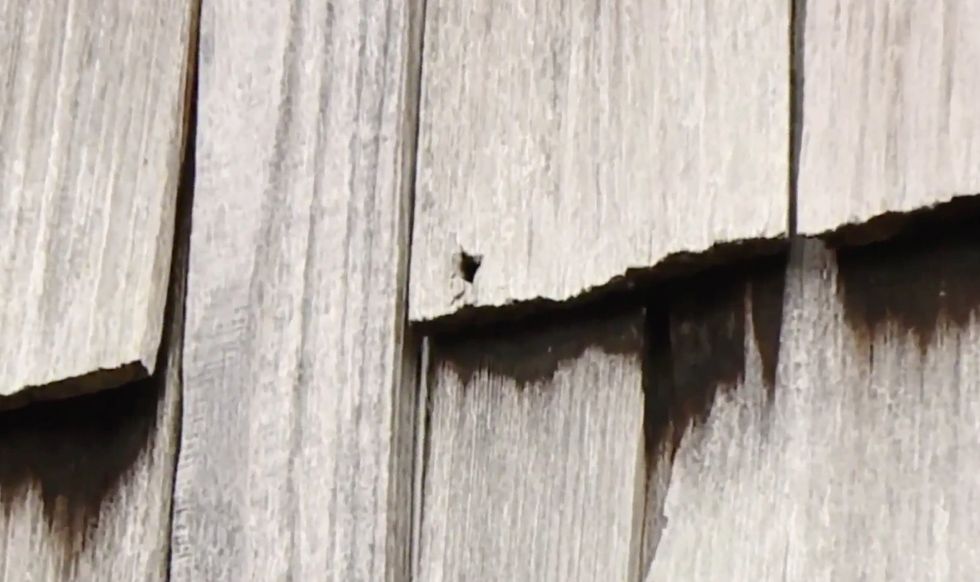 Bullet hole in the side of the couple's home. Image source: WDAF-TV video screenshot
What are the details?
The woman had just settled into her chair to watch the TV game show "Wheel of Fortune" when she heard a loud "boom" inside her home.
"We looked all around and didn't see a hole anywhere and I thought, 'Look, that picture, the glass is all broken,'" she said.
The picture was hanging just 2 feet above where Effie had been sitting.
"It hit this [picture] and fell down behind it [behind the couch]," Effie explained to WDAF. "But if it didn't have the metal, it might've came on in and hit one of us."
Neither Effie nor her husband was injured during the incident.
What did the police say?
Police told WDAF that they are investigating the incident but currently have no suspects.
Effie said it's not uncommon to hear gunshots outside her home where there are signs riddled with bullet holes.
"We just hope and pray they understand not to do this anymore," Effie said.
What else?
Effie said she had a difficult time sleeping the night of the incident.
"I was afraid," she told the news outlet. "I kept thinking, you know, I don't want anymore shooting."
The next morning she ended going to the hospital where she learned that she had suffered a heart attack.
"They said it looked like it was stress heart attack but he [doctor] said it was small one," Effie told WDAF.
The woman said she's grateful that the couple is safe.

"For thine is the kingdom, the power, and the glory ... " Effie said."It just means He's [God] looking out for us."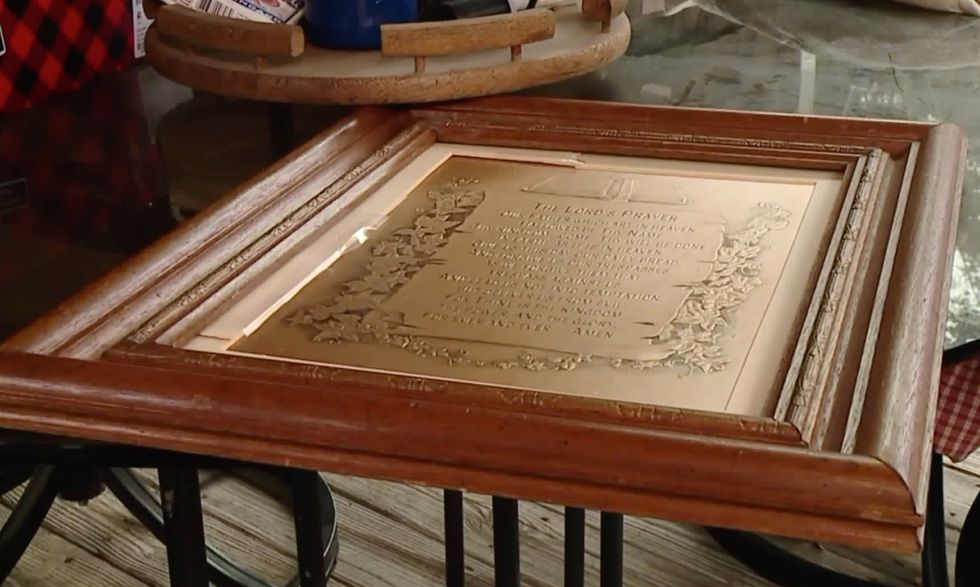 Effie said this framed picture of the Lord's Prayer saved her from a bullet.Image source: WDAF-TV video screenshot