© 2023 Blaze Media LLC. All rights reserved.
Horowitz: Where are the governors? Now the feds will experiment with failed shots on our young children
It is undeniable that this vaccine is the quickest-waning and deadliest one in history. Even if one believes that for older adults the cost-benefit analysis is still favorable — a determination hard to make with obfuscated data — it is incontrovertibly clear that young children don't need a vaccine for this virus, much less one that is known to cause myocarditis and numerous thrombotic ailments.
Just consider the fact that in Michigan alone, 574 vaccinated people died of COVID (not including those half vaccinated who are most vulnerable), more than the number of children who died nationally all year. And that factors in the likelihood that a significant number of those children didn't die from the virus itself.
See those two numbers:\n\n574 vaccinated people died with Coronavirus in Michigan just this year. It\u2019s state data; not from Alex Jones.\n\n542 is the number of children under the age 18 in the US who died with Coronavirus since the start of last year! (CDC data; not @maddow\u2019s.)pic.twitter.com/N1DI1QBSW0

— Yossi Gestetner (@Yossi Gestetner) 1634775923
The Nuremberg Code dictates, "The degree of risk to be taken should never exceed that determined by the humanitarian importance of the problem to be solved by the experiment." Yet not only will the shots be approved within the next two weeks, they will be immediately forced upon children through a carrot-and-stick approach and eventually through mandates. California has already mandated them in school the minute they are approved for experimental emergency use.
The AP reported Wednesday that "within hours" of formal approval of the Pfizer shot for children 5-11 by the Centers for Disease Control and Prevention advisory panel, which is scheduled to meet on Nov. 2, "doses will begin shipping to providers across the country, along with smaller needles necessary for injecting young kids, and within days will be ready to go into the arms of kids on a wide scale."
This is as shocking and demonic as it is illogical. Yet they want to cover up the debate as quickly as possible and make this a reality in a shock-and-awe campaign. Their swift obsession with putting this in the arms of children after it has failed to even protect the elderly now raises even more suspicion about the entire premise of using this shot on anyone. Why would even the most pro-COVID-shot lobbyist ever have the least desire to use something like this on children, considering the myocarditis concerns alone? And unlike other approved shots, this one will be forced upon children with a degree of vigor never seen before.

It's no longer enough for Republican governors to merely pretend to oppose mandates, while still suggesting these are the safest and most effective shots ever. It's time for them to learn from the past nine months. We now have so much real-life experience with this shot. Just consider some of the following information we've learned: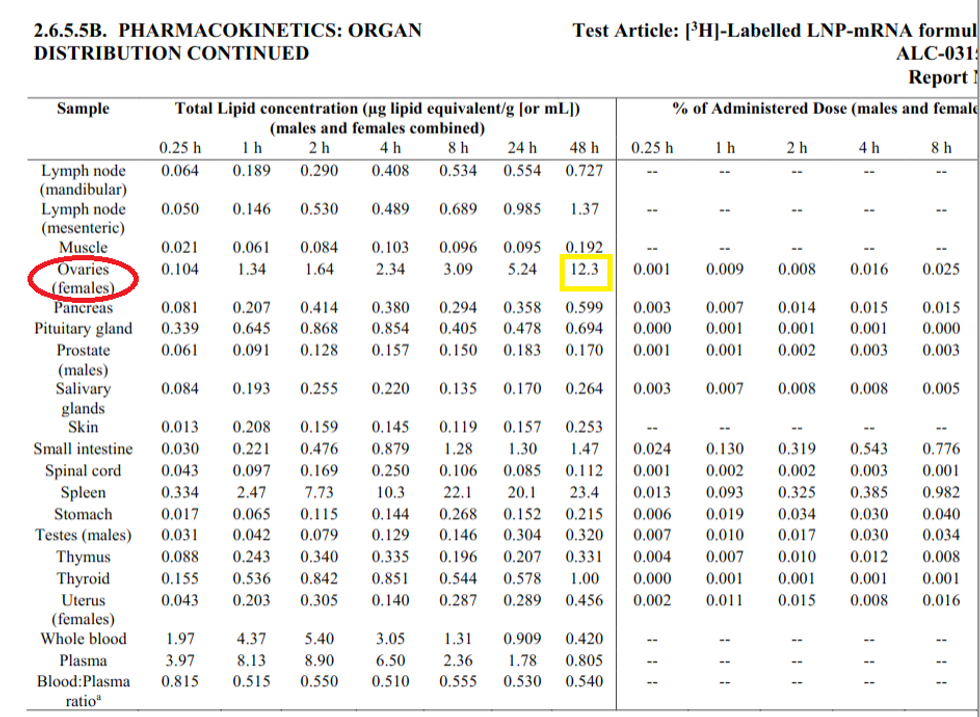 The unfavorable cost-benefit analysis is perfectly evidenced in a new Israeli 29-day follow-up study of 12- to 18-year-old vaccinated children. The study published in the New England Journal of Medicine found ZERO deaths and severe illness BOTH in the vaccinated and in the control (unvaccinated) groups.

12-18 years old, 29 days "surveillance" after vaccination.\nAdverse events? -Not included.\nAll-cause hospitalizations? -Not included\n(We only care if you're COVID-19 positive)\nBottom line:\n94,354 Vaccinated VS 94,354 Unvaccinated\n0 Severe disease.\n0 Deaths.\nhttps://www.nejm.org/doi/suppl/10.1056/NEJMc2114290/suppl_file/nejmc2114290_appendix.pdf\u00a0\u2026 https://twitter.com/NEJM/status/1450941151666601989\u00a0\u2026pic.twitter.com/uiANxhHNVy

— Ran Israeli (@Ran Israeli) 1634802747

The entire benefit of the shot was merely a decreased likelihood of getting infected with minor illness for a very short period of time. Keep in mind that numerous studies have shown that those who get the shots are initially more susceptible to getting the virus from the time of the first shot until 14 days after the second shot. As such, we are trading a narrow time frame of decreased likelihood of mild infection for a lifetime of known and unknown side effects for a cohort that does not get clinically ill from this ailment to begin with. Now they want to take this show down the road to the younger children too. Ironically, with the virus circulating so prolifically, most of these children will wind up becoming more likely to get the virus before they even reach the window of "benefit" from the shots. And that's assuming they haven't worn off even further with the ever-mutating virus. We are offering young children the equivalent of last year's flu shot, through a novel mechanism that is infinitely more dangerous.
Thus, it's no longer enough for governors to simply praise the shots categorically and have their respective health departments promote them like candy, while stopping short of a mandate. It's time for them to implement a full investigative and regulatory regime that we used to count on the FDA for before they were bought out by Pfizer. The lack of oversight has gotten so bad that the CDC is now allowing the complete destruction of the scientific method and greenlighting the "mixing and matching" of different shots and boosters without any safety data. They want people to get all kinds of shots, as many as they want, and whomever. Facts and safety don't matter. It's become a cult. The state governments need to ask all the questions being ignored by the feds and refuse to endorse these shots for anyone, much less kids, until they are answered.
Want to leave a tip?
We answer to you. Help keep our content free of advertisers and big tech censorship by leaving a tip today.
Blaze Podcast Host
Daniel Horowitz is the host of "Conservative Review with Daniel Horowitz" and a senior editor for Blaze News.
RMConservative
more stories
Sign up for the Blaze newsletter
By signing up, you agree to our
Privacy Policy
and
Terms of Use
, and agree to receive content that may sometimes include advertisements. You may opt out at any time.