A former Ohio State University wrestler who has accused Rep. Jim Jordan, R-Ohio, of turning a blind eye to sex abuse harassed a business partner of the congressman's brother by emailing her a picture of her late husband's murderer.
Nancy Schultz is the widow of former Olympic and world champion wrestler David Schultz, who was tragically shot and killed in January 1996. Emails obtained by CRTV show former Ohio State wrestler Mike DiSabato sent Nancy Schultz an image of the man who murdered David, John du Pont, while attacking her over a sports business that she helped start.
The story is one of soured relations between NCAA champions from prominent wrestling families who are now tied up in the firestorm over Jim Jordan's tenure as assistant coach at Ohio State University.
While many legacy media outlets have more or less uncritically published his allegations, Mike DiSabato – one of the initial accusers to come forward against Jordan – is more than just a former student athlete who wrestled at Ohio State while Jordan was an assistant coach; he's also an entrepreneur in the sports world with a long history of litigation and an apparent bone to pick with the Jordan family.
Jim Jordan's brother, Jeff, has been a high school wrestling coach for over 20 years at his Champaign County, Ohio, alma mater, where he has even been named ALL-USA Wrestling Coach of the Year. He also runs a training camp for middle- and high-school wrestlers as well as a sports apparel line that makes wrestling gear.
Jeff tells CRTV that his troubles with DiSabato began a couple years ago, when he and others at the training camp started the sports apparel line.
After contracting to buy sports equipment from one of DiSabato's many sporting business ventures to supply the camp, Jeff and his partners launched Rudis apparel in 2014 and no longer needed to buy from DiSabato. Jeff says this led to DiSabato harassing him and people associated with his company.
One of Jeff Jordan's business partners in this venture is Nancy Schultz, who joined in 2015. This brings us to the emailed picture of John du Pont.
The du Pont email, sent at 11:20 p.m. on April 5 to Schultz, Jeff Jordan, and others at the company, began by referring to the OSU sex abuse investigation, which had recently been announced. Later in the message, however, DiSabato refers to Schultz as "Aunt Nancy" and calls the company "a bastard brand funded by the blood money of a serial sex offender." Attached to the email were a picture of John du Pont, a picture of former Ohio State team doctor Richard Strauss, who has been accused of sexual abuse, and a picture of former international wrestling federation president Raphael Martinetti.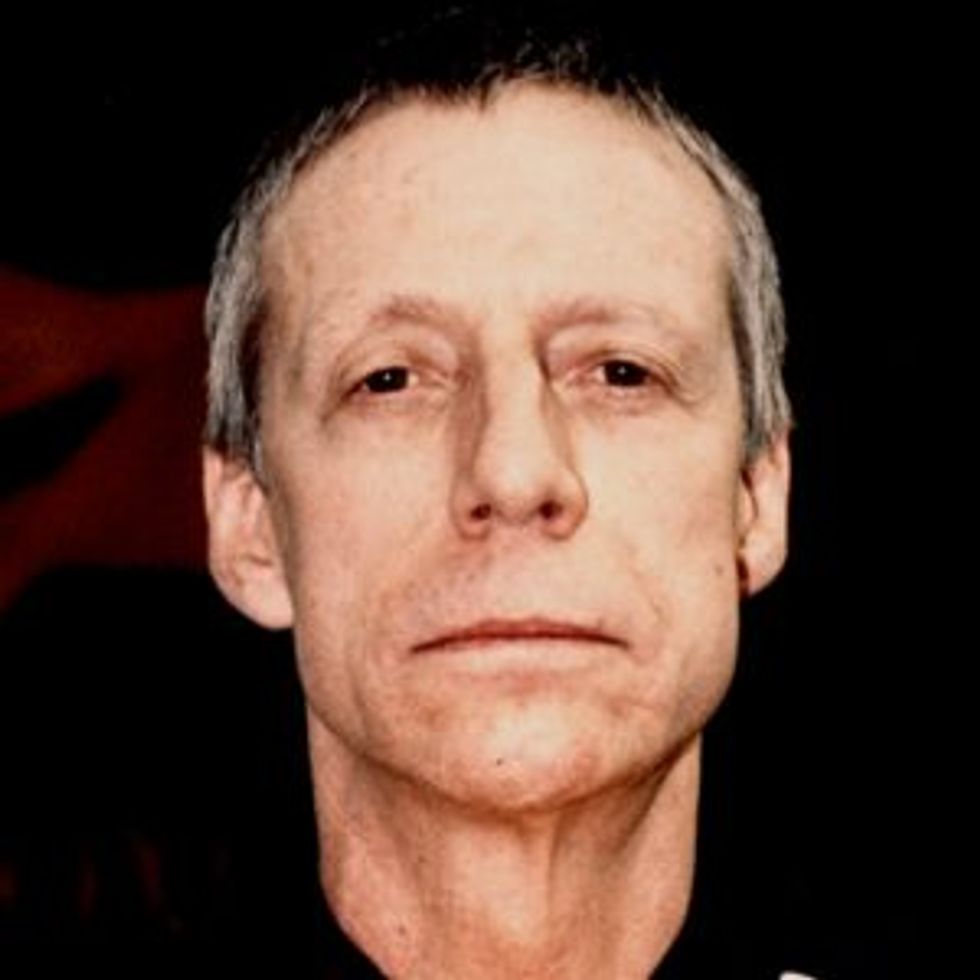 The image of John du Pont sent to Nancy Schultz from Mike DiSabato on April 5, 2018.
Du Pont was convicted of murder in the third degree for killing David Schultz and was sentenced to up to 30 years in prison, where he later died. Nancy received a multimillion-dollar settlement from a civil lawsuit related to her husband's murder.
Schultz declined to offer comment about the email to CRTV, but said through Jeff that she wanted the share the emails nonetheless.
Jeff told CRTV that his company spoke with its own attorney as well as another attorney about the possibility of getting a restraining order against DiSabato, but were told that "most of the time when you ignore these type of people they will stop bothering you."
But that hasn't been the case, Jeff says. DiSabato "has not stopped with his texts or emails" to him and his business partners. CRTV has obtained numerous examples of these repeated communications, each laden with pejorative nicknames and cryptic messages directed at various people associated with Rudis apparel, the Jordan family, and Ohio State wrestling.
This is not the only issue that DiSabato has had with members of Jim Jordan's family or those involved with his brother's competing sports equipment line, Rudis. DiSabato filed a complaint against Jeff's sons for wearing kneepads made by the Rudis brand on the mat at NCAA wrestling tournaments, according to emails Jeff showed CRTV. Jeff told CRTV that wearing the kneepads was found not to be in violation of NCAA regulations.
Jim Jordan's cousin, Matt Finkes, a former Ohio State football player, has also recently filed a police report against DiSabato, accusing him of harassment in the form of emails over the course of multiple months.
DiSabato "has a very heavy axe to grind" with Ohio State and the Jordan family, Finkes told the Dayton Daily News.
"Mike has attempted to destroy the lives of anyone associated with my family and Rudis," Jeff told CRTV. "With my family, Rudis personnel, and Ohio State personnel being his original targets, he has now set his sights on my brother Jim."
Mike DiSabato did not respond to CRTV's request for comment on this story.
#mc_embed_signup{background:#fff; clear:left; font:14px}
/* Add your own MailChimp form style overrides in your site stylesheet or in this style block.
We recommend moving this block and the preceding CSS link to the HEAD of your HTML file. */