The holiday season is a cherished time of year when families and friends come together to honor their faith, enjoy a formal dinner, or simply spend precious time together. But if someone in the gathering is facing loss, it can create a tense and stressful situation for their circle of family, friends and coworkers.
Why is the treasured holiday season especially difficult for the bereaved?
While grief itself is complex, the simple answer to this question is the bereaved are not only grieving the loss of someone close to them, but they often feel the acute sting of facing future holidays memories without their loved one. It also brings up sensitive questions about how to handle that empty stocking hanging from the mantel or the unfilled chair at the dinner table.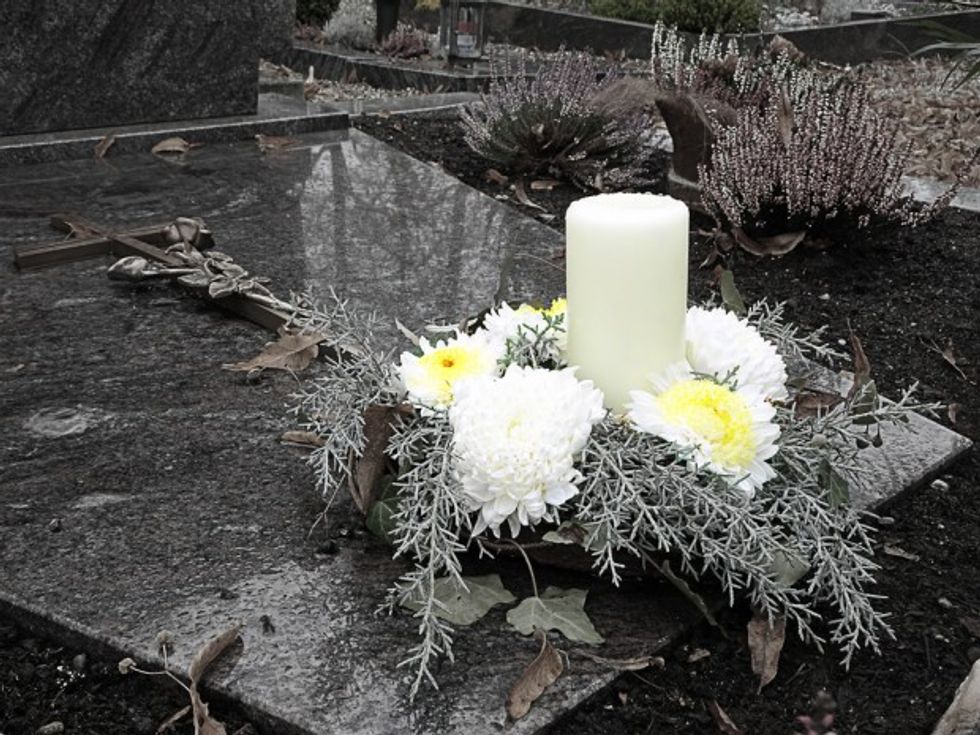 Photo Credit: Shutterstock
Grief is one of the most profound of all injuries, yet the absence of physical wounds creates a conflict for the circle of family, friends and coworkers. It can be helpful to consider the bereaved as not only gravely injured, but also facing a lengthy recovery that has no end in sight. With this frame of mind, the following tips can help you support the bereaved as they work hard to survive an emotionally overwhelming time of year.
Allow the bereaved to set the tone for how they wish to cope with the holidays, and honor their choices. Whether they wish to maintain their normal holiday routine, desire to leave town, or ignore the holidays entirely, resist the urge to pressure the bereaved to handle the holidays your way. They instinctively know what's best for themselves, even if you don't agree.

The bereaved is coping with a significant wound that cannot be healed any faster than life itself. It's helpful to recognize that you simply cannot do or say anything to lessen their sorrow, and trying to do so will only exhaust you. Instead of words, offer a gentle, compassionate hug.

Do not avoid the bereaved. Your absence will be noticed more than you think. If the griever asks to be left alone, honor their wishes if it is safe to do so. Otherwise, include them in the festivities and treat them as you would any other significantly injured guest: with kindness, compassion, and gentleness.

Resist the urge to try to fill the griever's calendar with festivities as a way to cheer or distract them. Just like all healing, grieving is physically and emotionally exhausting and the bereaved may not have the energy to keep up with all the celebrations.

When around the bereaved, do not pretend nothing has happened in their life. That only creates the elephant in the room, and invalidates their sorrow. But don't awkwardly coddle them either. Again, simply treat them with kindness, compassion, and gentleness while reminding yourself that you can't fix their pain.

If you live or work with the bereaved, their sorrow can quickly deplete your own happiness. Give yourself permission to take time out to enjoy the festivities. The holiday celebrations are a wonderful way to recharge your own batteries, and depriving yourself serves no purpose. If you live with the griever, then carve out ways that allow you to celebrate in private. Even small ways can recharge your batteries, like indulging in whipped cream on your favorite hot holiday drink or enjoying a night out with other friends.

Expect the bereaved to have cranky moments. From lashing out in anger to having a meltdown like a child, pain can easily overload our emotions. Recognize that the feelings of grief are far too powerful for most to control every second, and pain makes us all cranky. It is simply human nature. If you are having difficulty finding compassion during one of these moments, take a breather for yourself and go run errands.

Invite the bereaved to help you serve a meal to local shelters. Serving others less fortunate than ourselves is a wonderful reminder that we aren't alone in our struggles.

If possible, help the griever find a way to honor their loved one's memory during the holidays. Take the bereaved out for coffee, and then "pay it forward" by buying coffee in their loved one's memory for the person in line behind you. Or buy a small bouquet of flowers in the loved one's favorite color and leave it in a public spot for a stranger to find while you both watch discretely.

Should the griever find themselves caught up in the merriment and enjoying the moment, celebrate with them. But be patient if the twinkling doesn't last long. Over time, those precious moments of joy will grow as the rawness softens.
You need not understand the complexity of grief in order to have compassion and sensitivity toward the griever's kaleidoscope of emotions during the holiday season. Past memories of merrier times magnify the sorrow that those times and traditions are no longer, abruptly replaced by a new, often unwanted future.
Remember that the bereaved in your life is working hard to cope with a profound injury: a genuinely broken heart. Honor their sorrow by validating their spilled tears when the emotions become too raw to keep inside. Crying is a natural release of our emotions, and offering nothing more than a gentle hug and dry shoulder is the most precious holiday gift of all.
–
TheBlaze contributor channel supports an open discourse on a range of views. The opinions expressed in this channel are solely those of each individual author.