Never in history has there been such a wealth of information and resources available to parents as they raise their children. There are countless parenting books and blogs with more recommendations and suggestions coming out daily.
While I've read fantastic parenting books and insightful blogs, none compare to the book of Proverbs. The study of Proverbs is a must for wise parenting.
The writer of most of Proverbs is Solomon, the wisest man to have ever lived (1 Kings 3:11-12). God inspired Solomon to write the book of Proverbs – a collection of short, pithy statements for wise living. As a matter of fact, many of the Proverbs fit the Twitter requirement of 140 characters or less. That's what I call #relevant.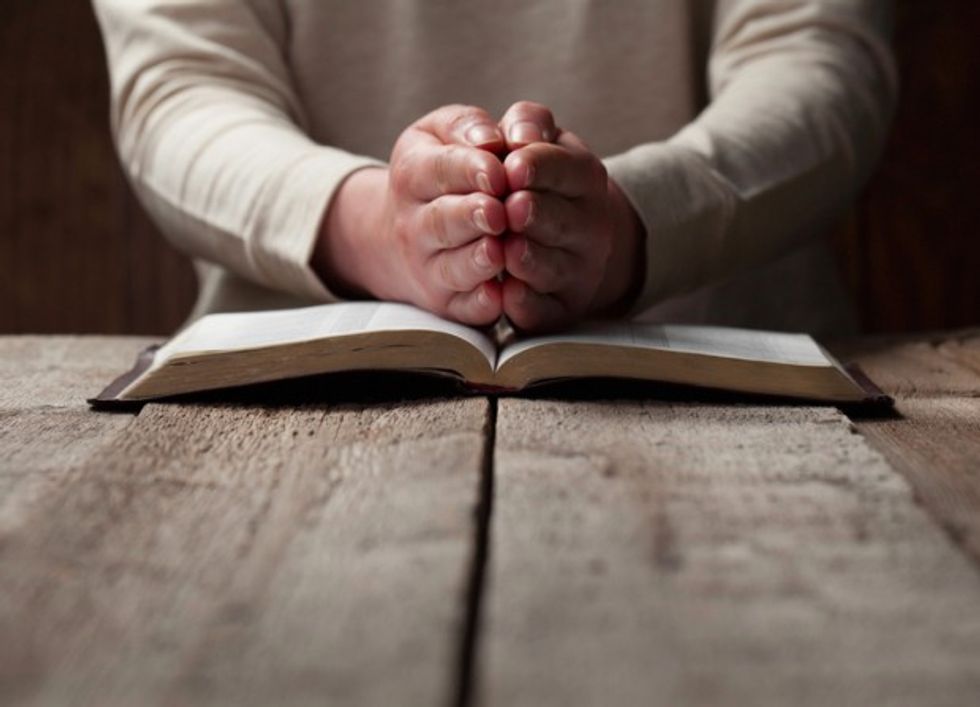 Photo credit: Shutterstock 
While all scripture is useful for teaching and correction (2 Timothy 3:16), the book of Proverbs is uniquely suited for parents raising children. It is the passing of wisdom from one generation to the next.
Each time I read through the book of Proverbs, I have a visual picture of Solomon taking one last opportunity to relay wisdom to his son before the young man strikes out on his own. I see Solomon's hands on his son's shoulders, looking at him eye-to-eye as he makes one last plea for his son to seek wisdom from the Lord in all of his dealings. The young man will not have his father's protection or guidance – he will be making his own decisions and charting his own course.
And the tone of Proverbs is serious – Solomon is serious. His son's future (and very life) is at stake with every decision, every relationship and every temptation. Solomon is stern in his directives, not because he's a tyrant, but because he is a loving father who wants all to go well with his son.
Solomon knows how beautiful, seductive and enticing sin can be. He is pleading with his son to open his eyes, be alert and recognize foolishness for what it is and have no part of it.
As a parent, I identify with Solomon. I mentally fast forward to the day I will send my kids out into the world. I'll have my hands on their shoulders, looking eye-to-eye and pleading with them to seek wisdom from the Lord in all their dealings. I will want to make sure they know truth, eschew foolishness and avoid being seduced by the temptations that will come from every direction.
While sending our kids out into the world is a scary thought, there is good news for parents of young children: We've got time.
But the time is now to raise our children in the way they should go (Proverbs 22:6).
Our kids are in our homes and teachable. We, as parents, are the most influential people in their lives. We still have time to impart wisdom.
But we can't impart what we don't possess.
As parents, we must be dedicated to spiritual disciplines such as studying the Bible and praying. We must diligently seek Jesus and introduce our children to Him.
Here are spiritual disciplines you can incorporate today:
Read a chapter of Proverbs a day in September. There are 31 chapters in Proverbs, ideal for reading a chapter a day for a month (and one left over for October 1).
Commit to praying daily. Solomon's father, King David, prayed that Solomon would have a "whole-hearted devotion" to the Lord. I echo that prayer for our kids as well as for my husband and me.
Look for ways to infuse wisdom into daily life with your children. Talk about wise decisions and foolish decisions -- and why each fits into its category (Proverbs contrasts the two beautifully). A watch-out here is that some decisions are neither wise or foolish, they are merely preferences (for rule-following people pleasers, this can get sticky, so make sure you leave a category for inconsequential preferences, like vanilla vs. chocolate).
We just launched our kids into another school year, but one day we will launch our kids into the world. We'll wonder if we did everything we could as parents. We might second-guess decisions and identify regrets. None of us is perfect, but take heart, neither were Solomon, the wisest man to ever live, or David, a man after God's own heart .
But we have today. We have time left to make a difference in the trajectory of each of our arrows as we aim them into the world.
You've got time. Use it wisely.
Follow me on Twitter @juliehilde as I'll be tweeting a Proverb a day in September.
–
TheBlaze contributor channel supports an open discourse on a range of views. The opinions expressed in this channel are solely those of each individual author.