American citizens continue to be amazed by the lack of a coherent, multi-national effort toward peace and stability in the greater Middle East, particularly when it comes to defeating Islamic State.
Although poor policies by the Obama administration have played a role, the larger fact on the ground is that our allies, such as the Saudis, Egyptians, and Israelis, all prioritize security threats differently, whether it be Yemen, Syria, Islamic State or something else.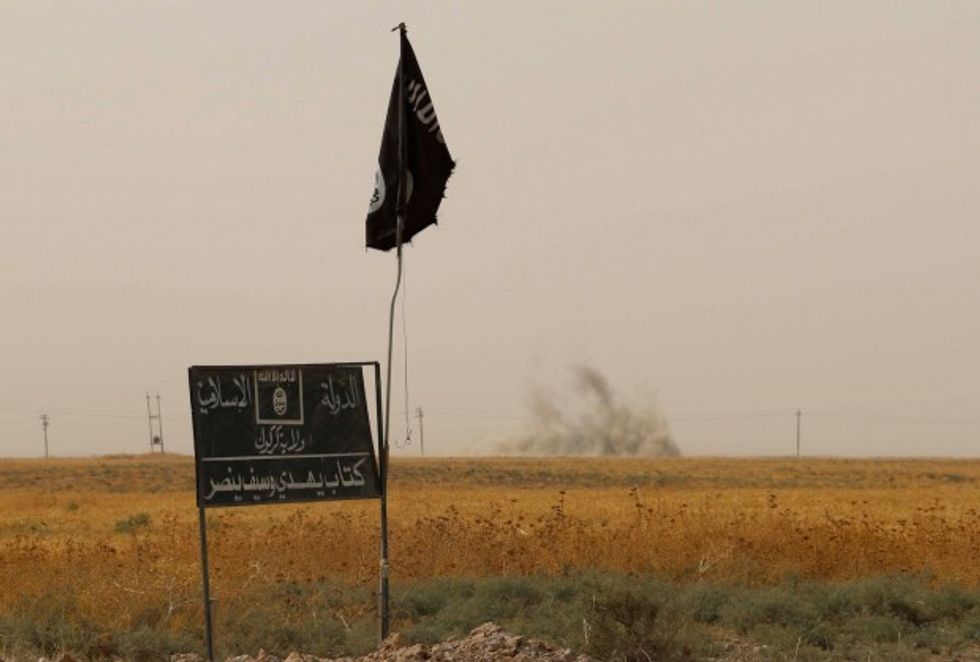 MARWAN IBRAHIM/AFP/Getty Images
Saudi Arabia does not want Islamic State to be successful, but its contribution to the campaign has been modest because Riyadh is pre-occupied with neighboring Yemen. When Yemen's Saleh regime fell in the context of the 2011 Arab Spring, the already fractious country disintegrated into civil war, with Shiite Houthi tribesman ultimately taking over the capital, Sanaa. To date at least 6,000 people have died an over 2 million have been displaced. Riyadh is leading a military coalition against the Houthis, largely because the rebels are seen as proxies of Tehran. In a bizarre twist, Yemen's old president, Saleh, has emerged as an ally of the Houthis.
The Saudi-led coalition includes all of the Gulf Cooperation Council members except Oman as well as Jordan, Egypt, and Sudan and is further supported by Morocco, Turkey, and major Western governments. It has been reported that as many as 150,000 Saudi military personnel are involved in some way and this is clearly a test of the prudence and resolve of the new king, Salman (who ascended to the throne in January 2015).
Is this Saudi Arabia's Vietnam? While pundits debate the wisdom and execution of this intervention, it is nonetheless clear that Riyadh is far more focused on Yemen than on Islamic State.
Saudi Arabia and North African countries worry most about Islamic State affiliates taking root in their backyards rather than Islamic State's success against Shiites and Shiite-proxies in Iraq and Damascus. Moreover, Cairo, Algiers and other North African countries are more concerned about Libya's chaos engulfing the region. The ouster of Muammar Gaddaffi resulted in what can only be called the disintegration of the Libyan state. The only real, durable social institutions left are based on tribal affiliations, not democratic or functional legitimacy. Gaddaffi's weapons depots have been raided and countries as far away as Israel, Syria and Mali claim to have intercepted Libyan weapons. Libya is lawless and it has been suggested that planning is underway to make it a second headquarters for Islamic State, in a way analogous to Al Qaeda's move to Afghanistan in the 1990s.
Moreover, diplomats in Israel and its Sunni Arab allies have been pre-occupied for the past 18 months with the Iranian nuclear deal. The countries saw the negotiations nested in the context of Iran's support to Shiite militias in Iraq, the Assad regime in Syria, Houthi rebels in Yemen, Hezbollah in Lebanon, and other proxies in the region.
The Iran nuclear situation has been seen as destabilizing by Sunnis and by Israel. However, the Obama administration saw the bargain as a top foreign policy priority and have been willing to go to extreme lengths to cut a deal.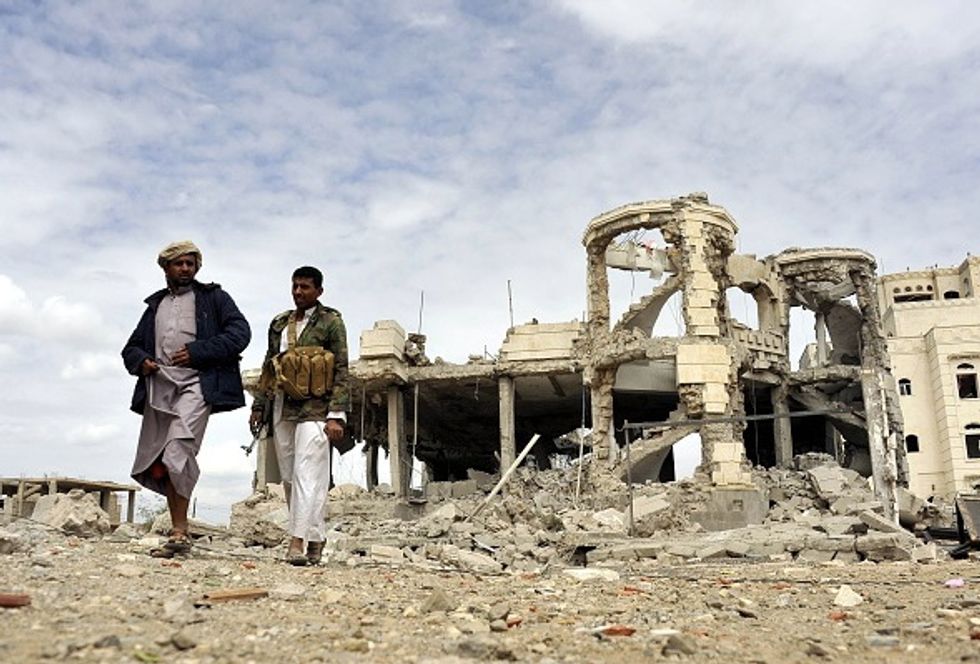 Armed members of Houthi militia inspect a destroyed house of a Houthi leader after it was hit by airstrikes of the Saudi-led coalition in Sana'a, Yemen, on May 29, 2015. (Image source: Muhammed Hamoud/Anadolu Agency/Getty Images)
To sum up, one of the reasons that there has not been a consistent, deep focus on Islamic State is because the Obama administration and its allies have a different order of priorities at which to target resources. Obama came into office declaring that he would pull U.S. troops out of the region and his principle foreign policy initiative in the region has been a nuclear deal with Iran. The Saudis and other Gulf states have been fixated on neighboring Yemen and they are not unhappy to see Sunnis—even if it is Islamic State—slaughtering Shiites and Alawites in Syria and Iraq. North African countries have not felt stable since the second Arab Spring launched in 2011 and the Libyan debacle continues to roil the region.
Interestingly, Israel may be in the strongest position it has ever been in. Arab military and intelligence personnel in Cairo, Riyadh, Amman and elsewhere recognize that a quiet but muscular Israel is an important point for regional stability. Israel shares information on Islamic State with the U.S. and France, and undoubtedly this information makes it to Arab capitals. Even Turkey, after a couple of years of frozen relations, announced this week that it will resume ties with Israel. Lebanon, Syria, and even Iran have their attention directed elsewhere.
It's no wonder there has not been a more consistent commitment to fight Islamic State by regional powers. It is not the first priority of anyone except those directly in its path in Syria, Iraq, and the Kurdish region. Minorities like the Yezidis, [Christian] Assyrians, and Kurds have few allies upon which to call. Western powers, at least until the Paris attacks last month, have been reluctant to get tangled up in the multi-faceted fiasco by deploying "boots on the ground." All the while, public sentiment is being whipped up by media images and the cacophony of a U.S. presidential campaign.
All of this suggests that 2016 will be more of the same. No regional powerhouse (i.e. Egypt) has committed to aggressively lead a robust, on-the-ground force against Islamic State. From Libya to Yemen, the region is highly unstable. The chaotic margins, such as Afghanistan on Iran's east and Somalia just a short boat ride from Yemen, continue to slowly burn. Most Muslim capitals are far more concerned about keeping their domestic populations in check rather than advancing the fight against Islamist terrorists in Syria, Iraq, or Libya. The West wrings its hands over the state of affairs, in part because Vladimir Putin's forthright intervention once again makes many Western governments look like ditherers.
In any event, a nuanced U.S. foreign policy will begin by recognizing the mis-alignment of priorities among its allies. It will take steps that promote the U.S. national interest and commitments, such as support to our friends (Israel, Kurds). It will push on those allies who are not acting in the best interests of the region, like NATO-member Turkey which continues to have porous borders and exploits Kurdish unrest. It will prioritize the most significant problems, such as aggressive Iran and exported Islamist terrorism, and be willing to bend on secondary priorities such as Assad remaining in power in Syria. Moreover, a smart foreign policy will not lose sight of the fact that the U.S. national interest is not measured in terms of Obama's popularity, how many miles Kerry logs, or how much humanitarian assistance the White House can boast about. The U.S. national interest is focused on advancing the lives, livelihoods, and ways of life of U.S. citizens in a globalized world, with a focus on achievable, concrete steps toward security.
Eric Patterson, Ph.D. is Dean of the Robertson School of Government at Regent University. He is the author or co-editor of "Debating the War of Ideas and Ending Wars Well."
–
TheBlaze contributor channel supports an open discourse on a range of views. The opinions expressed in this channel are solely those of each individual author.