Recently, my husband and I attended a black-tie event for his industry. Everyone looked absolutely dashing in their finest attire. The jewelry was sparkling and the sound of clanking crystal and silver filled the ballroom.
Everything and everyone looked glamorous.
It was one of those scenes in which you could easily start to compare yourself physically, financially, successfully – the scales we seem to give the most weight – and come up short since we humans have the uncanny ability to compare ourselves only to those who seemingly have more.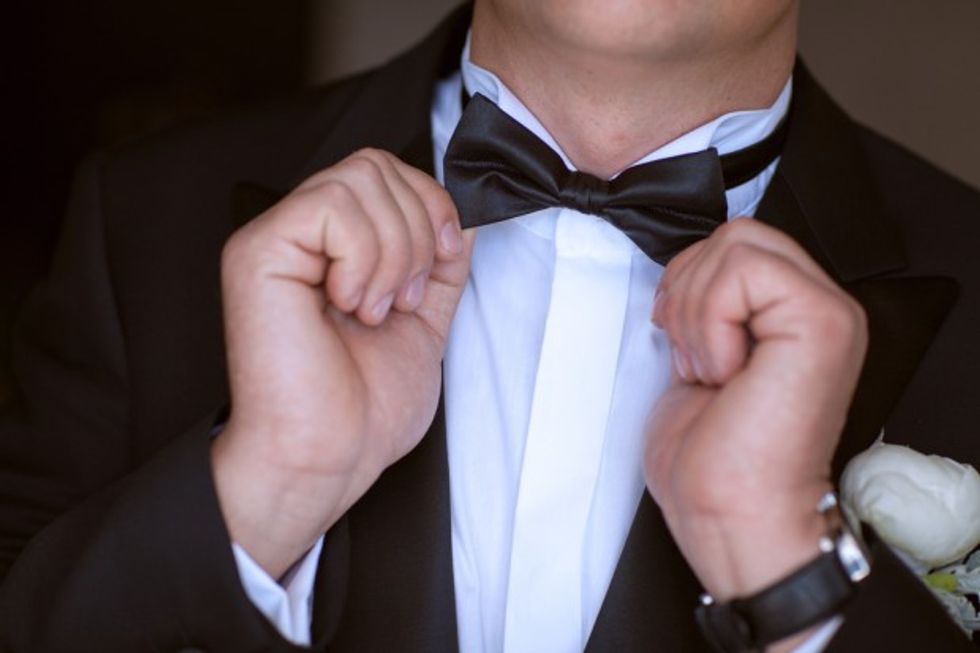 Image source: Shutterstock
But just one layer beneath the celebration and beauty of the evening was real life. Hard life. Trouble, tears and heartache. And even still, more beauty. Gut-wrenching beauty.
There is a friend I see each year at this event. I spotted her and she looked absolutely elegant – her hair, her dress and her jewelry were flawless. She was stunning and I couldn't wait to tell her how beautiful she looked. We always greet each other with a hug, but this time it was different. As we hugged I could feel her holding on tight and breathing deep, long breaths.
When we let go, she had tears in her eyes and asked me to pray for her son. She was worried to her core about his safety. She explained the situation through more tears and my heart was filled with compassion for this mother who was raw with heartache.
A little later, I had another encounter in which I asked a dapper, tuxedo-clad gentleman how he was doing. He took a deep breath and labored, "I'm doing… okay." He is going through a divorce and had no energy to muster up anything that sounded like "I'm doing well." No, it was hard enough for him to muster, "I'm doing okay."
As my husband and I walked to our table, a woman stopped us, cupped my husband's face in her hands and stared directly at him. She said she just wanted to look at my husband because he reminded her of my late father-in-law – a man she greatly admired. She spoke kind words about the man we miss dearly and then tears rolled down her cheeks as she shared that her own father recently passed away.
The man sitting next to me at dinner was a widower.
The friend sitting next to my husband updated us on his wife who is still recovering from an accident she had nine months ago.
Another man at our table has slugged it out several times with cancer.
There were a few couples (and likely many more I didn't know personally) that have cried rivers of tears along their infertility journeys.
As I sat at our table in the beautiful ballroom surrounded by beautiful people, I was thankful to the Lord for revealing these gut-wrenching stories to me and for the privilege to pray for each one.
While at the black-tie affair, it would have been so easy to stay on a superficial level and wonder how I measure up among all of these people. It would have been easy to reduce the other guests to the sum of their successes and spend the night comparing my lot to what I perceived was theirs.
But a funny thing happens when I took the focus off of myself – I got to see the true beauty of the walking wounded all around me and participate in their healing by listening, praying and being a friendly face in the midst of their trials.
Staying on a superficial level – whether in person or on social media – feeds the lie that everyone else has it easy and is acing life. In reality, everyone is walking around with a fractured heart – just like you and just like me.
As I sat surrounded by the opulence of the evening, I pondered the coexistence of such exquisite refinement with hollowing agony, and the beauty in both. While I was deep in my own thoughts, I inadvertently tuned out the speaker.
And then, as if the speaker was reading my ruminations from the podium, he said to the crowd, "With every face here tonight, there's a story."
Friends, we are wasting our ever-lovin' time and losing our ever-lovin' minds comparing ourselves to others and sulking about perceived shortcomings. Comparison is not just the thief of our joy, it robs us of the ability to see the hurting people right in front of us.
In John 16:33, Jesus said, "In this world you will have trouble," and He meant all of us. It's time to move on from the futility of comparison to the deep waters of compassion.
We can spend our time, attention and energy worrying about losing a race that can't be won, or we can spend it on the people God has placed right in our path — the people who need His words, His love and His comfort.
You can choose minute-by-minute where to focus your attention. But take it from me, there's no comparison.
Julie Hildebrand a blogger at www.juliehildebrand.com. She is a wife of one and mother of three who writes about parenting, marriage and faith. Contact her at Julie@juliehildebrand.com.
–
TheBlaze contributor channel supports an open discourse on a range of views. The opinions expressed in this channel are solely those of each individual author.