For millions of Americans tired of decades of out-of-control federal spending under both Republican and Democratic politicians, the year 2016 is offering some hope with Sen. Ted Cruz (R-Texas).
Last year ended on a discouraging note for small-government conservatives.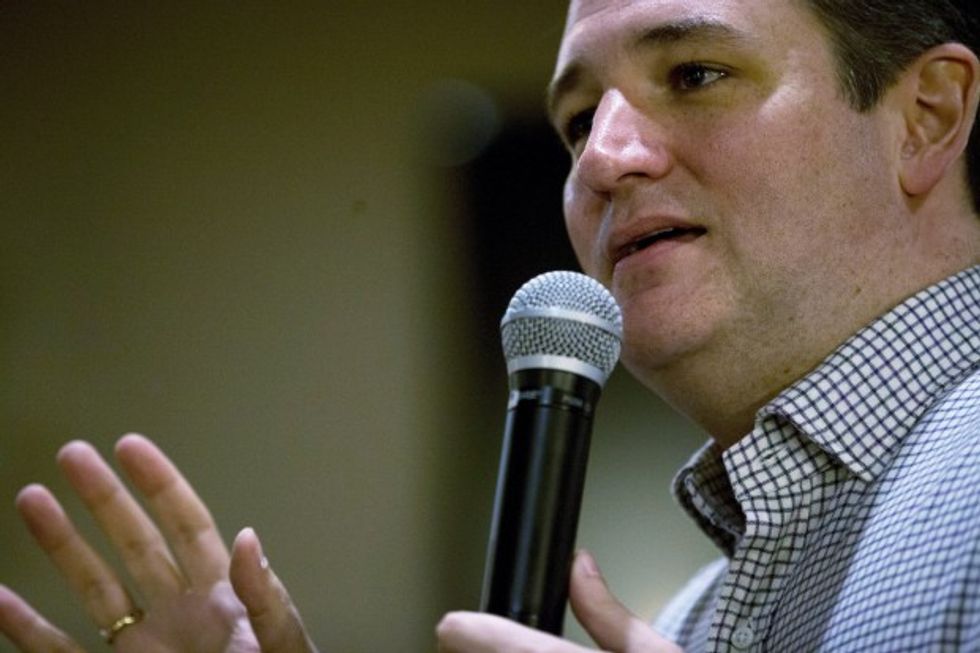 Republican presidential candidate U.S. Sen. Ted Cruz (R-Texas) speaks at Charlie's Steakhouse on January 4, 2016 in Carroll, Iowa. Cruz began a six-day bus tour of Iowa ahead of the state's February 1, caucuses. (Photo by Aaron P. Bernstein/Getty Images)
Speaker Paul Ryan successfully steered the business-as-usual, fiscally irresponsible, bipartisan omnibus spending bill through the House. Ryan made so many concessions to the opposition that Senate Minority Leader Harry Reid called the bill "good legislation," White House Press Secretary Josh Earnest declared, "We feel good about the outcome," and more Democrats than Republicans voted for it.
The omnibus bill opened the floodgates of federal spending wider, rendering the prospects for reining in federal spending dim.
Enter Ted Cruz.
Actually, Cruz grabbed my attention many months ago when I first heard reports that he was traveling to Iowa and daring to tell Iowans to their face that he wanted their votes, but that he opposed the federal corn-based ethanol mandate on principle. It takes guts to go into the lions' den and take on the special interests on their home turf.
For staking out this position, Investors Business Daily aptly borrowed President John Kennedy's phrase and called Cruz "a profile courage." With some recent polls showing him leading the race in Iowa, Cruz has a lot more at stake, and yet he's sticking to his guns.
This most definitely is NOT business as usual, and it's a welcome and refreshing development.
The corn-based ethanol mandate is a poster-child for special-interest politics at its worst. It epitomizes everything that is wrong in Washington.
Economically disruptive and environmentally problematical, in a more rational world, no candidate for national office would favor such a boondoggle. In the real world, though, politics has been prevailing over principle.
Republicans who routinely tout the virtues of free markets and limited government have come up with all sorts of rationalizations for government to overrule free markets and channel billions of dollars to ethanol producers.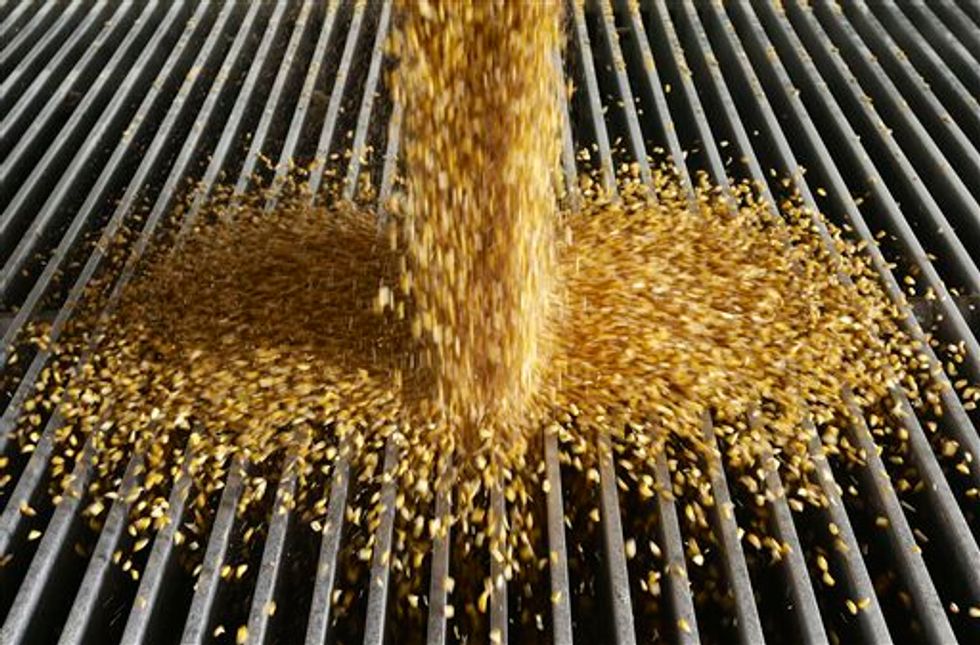 n this Jan. 6, 2015 file photo, corn is delivered to the Green Plains ethanol plant in Shenandoah, Iowa. Hawaii is poised to end a mandate that fuel for automobiles must be mixed with 10 percent ethanol, and it could become the second state to do so. (AP/Nati Harnik)
Sen. Cruz is the only GOP candidate to have declared publicly in Iowa his unambiguous opposition to the costly cronyism represented by the Renewable Fuel Standard.
If Sen. Cruz manages to hold on to his lead in the polls and actually win the GOP caucus in Iowa, it could trigger a tectonic shift in our political landscape. It would prove that standing up for free market principles against entrenched special interests is not political suicide. This could embolden other candidates who talk the talk of conservatism to actually walk the walk.
Of course, the ethanol industry insiders understand the forces that a Cruz victory might unleash, and they are mobilizing to derail Cruz' momentum and torpedo his campaign in a desperate effort to prolong business-as-usual in American politics.
If Cruz somehow manages to prevail over this well-organized opposition, it could trigger a paradigm shift in the political dynamics in the Republican Party, marking a historic turning point on the path back to free markets. The GOP Iowa caucus could be a game-changer. Keep your eye on it
Mark Hendrickson is Fellow for Economic and Social Policy with the Center for Vision & Values at Grove City College.
–
TheBlaze contributor channel supports an open discourse on a range of views. The opinions expressed in this channel are solely those of each individual author.