President George H.W. Bush, 41st President of the United States, husband to Barbara, father to a governor and a president, died on Friday
the 30th of November, at his home in Houston, Texas.
Former President George W. Bush made the announcement on Friday from Houston.
"Jeb, Neil, Marvin, Doro and I are saddened to announce that after 94 remarkable years, our dear Dad has died. George H. W. Bush was a man of the highest character and the best dad a son or daughter could ask for. The entire Bush family is deply grateful for 41's life and love, for the compassion of those who have cared and prayed for Dad, and for the condolences of our friends and fellow citizens."
George H. W. Bush fought in World War II, was a former Director of the CIA, and served one term as President of the United States after two as Vice President under Ronald Reagan.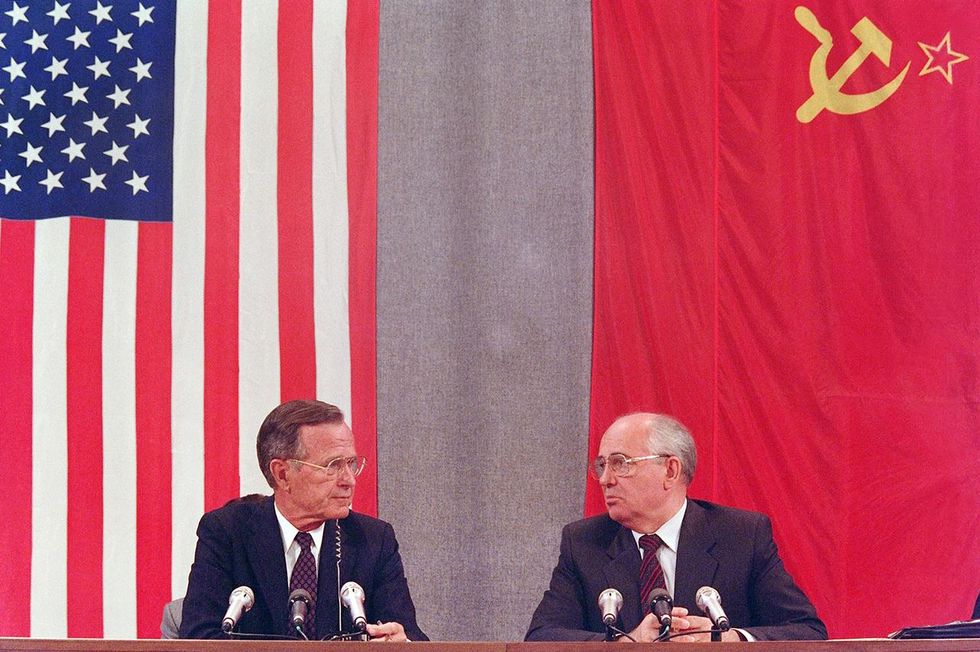 US President George Bush (L) and Soviet counterpart Mikhail Gorbachev confer during their joint press conference 31 July 1991 in Moscow concluding the two-day US-Soviet Summit dedicated to the disarmament. (Photo by Mike Fisher/AFP/Getty Images)
Longtime spokesman for Bush, said the former president passed away at 10:10 p.m. local time in Houston. His death comes just months after his beloved wife Barbara passed away in April.
Former Governor of Florida Jeb Bush on Twitter mourned his father's passing Saturday: "I already miss the greatest human being that I will ever know. Love you Dad!"
The former President was known for being a gentleman, for his belief in the need for decorum in Washington. He famously avoided criticizing his successors, and became close with former President and rival Bill Clinton, with whom he participated in charitable activity.
"Hillary and I mourn the passing of President George H.W. Bush, and give thanks for his great long life of service, love, and friendship," said the Bill Clinton in a statement. "I will be forever grateful for the friendship we formed."
Former President Barack Obama, who visited Bush on Tuesday in Houston, said in a statement on Saturday that "America has lost a patriot and humble servant in George Herbert Walker Bush."
"George H.W. Bush's life is a testament to the notion that public service is a noble, joyous calling," said Obama, and that George Bush leaves a "legacy of service that may never be matched, even though he'd want all of us to try."
"Melania and I join with a grieving Nation to mourn the loss of former President George H. W. Bush," said President Donald Trump in his statement on Saturday. Trump said that Bush "inspired generations of his fellow Americans to public service," and that he "always found a way to set the bar higher."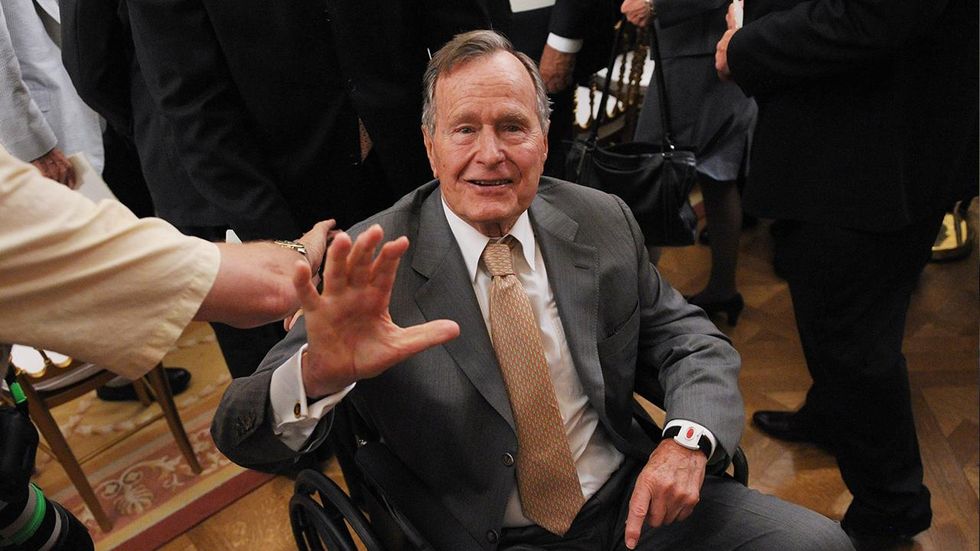 Former US President George H.W. Bush waves goodbye. White House, 2012. (Photo by MANDEL NGAN / AFP)
The date for the funeral has not been announced.