Deborah Greene of Superior, Colorado, published a deeply emotional open letter on The Mighty on March 8.
In the week since, "To the Strangers in Whole Foods Who Surrounded Me After News of My Father's Suicide" went viral and touched millions around the world.
Including me.
Moved by her candor, gift for writing and the topic itself, I reached out to Greene for the rest of the story. Our lengthy interview pulled back the curtain on a remarkable woman who feels both pain and a passion to prevent another heartbreaking moment like hers.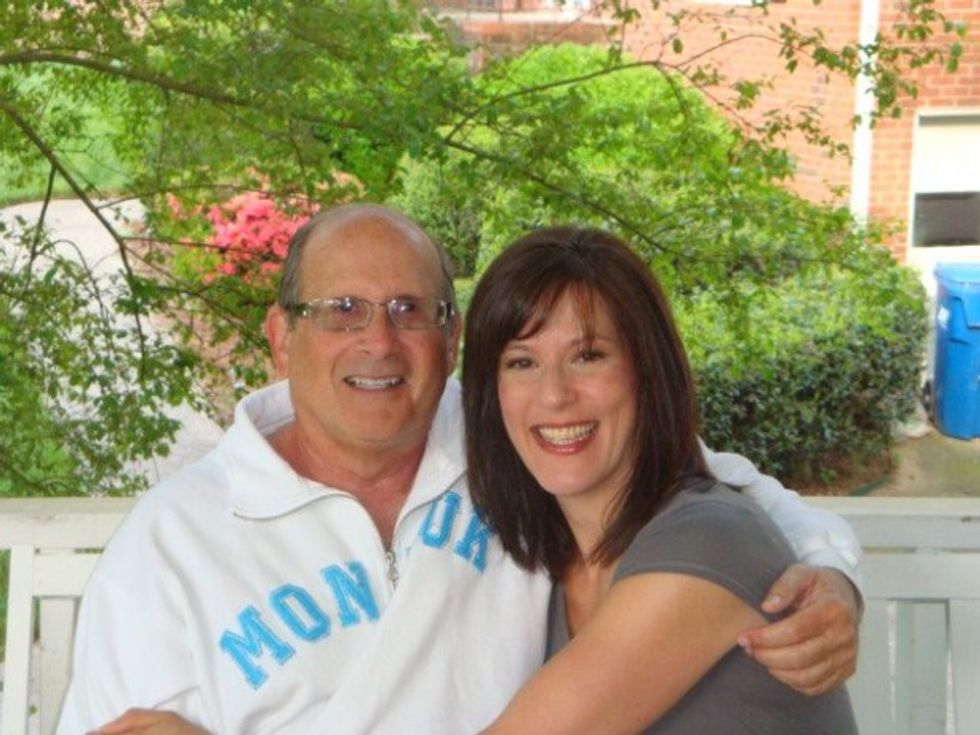 Deborah Greene with her father, Lowell Herman. (Fred Greene )
As Greene writes in her poignant letter, she was shopping nearly a year ago in Whole Foods when her phone rang. With just a few words, Greene's life changed forever. Her father, Lowell Herman, had committed suicide. Consumed by shock and sobs, Greene collapsed to the floor and was cared for by strangers. Her beautiful letter is a heartfelt thank you to those angels and the opening, she prays, of a national conversation.
Greene described the challenging 10 months since her father's death and her decision to go public with both her grief and her thanks. She would have penned the letter earlier, if not for the barriers of guilt and trauma so often associated with suicide loss.
"It took time for the walls to come down and for me to understand my thoughts and feelings about that morning," Greene said. "I struggled with a lot of anger and it was hard to access some of the feelings I wanted to convey. I have done a lot of work since then in support groups and therapy."
Greene added that writing became a way of grieving out loud. The more she wrote, the more she healed. The more she healed, the more she recognized she wasn't alone.
"We have got to talk more about suicide," Greene told me with a dash of force. "Grief is grief, no matter why we're living it, but suicide is uniquely complicated. And more than any topic, it silences a room. I've been very blessed by friends and my beloved family who've helped me through this, but it's been hard. Suicide is just different. People don't always know what to say. And so sometimes, they say nothing."
Like most suicides, Greene's father's came as a gut-punch surprise. Although the family knew he had battled depression and anxiety, he'd been getting help and, as far as they knew, had never been suicidal. Looking back now, with all they have since learned about the signs that someone might be in crisis, they wish they'd asked the most important question: "Are you thinking of hurting yourself?"
Greene, married to a rabbi and with her own long history in Judaism, admits to a complicated relationship to God since her father's death.
[sharequote align="center"]"I believe strongly in my faith — but I'm trying to learn how to talk God again."[/sharequote]
"The casualty of loss makes faith difficult. It's not a question of do I believe — I believe strongly in my faith — but I'm trying to learn how to talk God again," she said. "I was so angry. I remember the first time I went back to synagogue I just sobbed. My husband told me I didn't need to come if it was painful, but I told him I wanted to let God know that I'm still in it."
With the explosive popularity of her letter, Greene is more than just in it, she's all over it.
"I had no idea this would happen, this response is amazing," she said. "I want to move forward into advocacy and make meaning of my father's death."
As the months crawl by, Greene reflects on her parents' nearly 50-year marriage and the beautiful family they built together.
"Yet the love that surrounded him was not enough to combat the relentless voices of depression and anxiety that took hold and metastasized into his soul and spirit. It's heartbreaking," she said.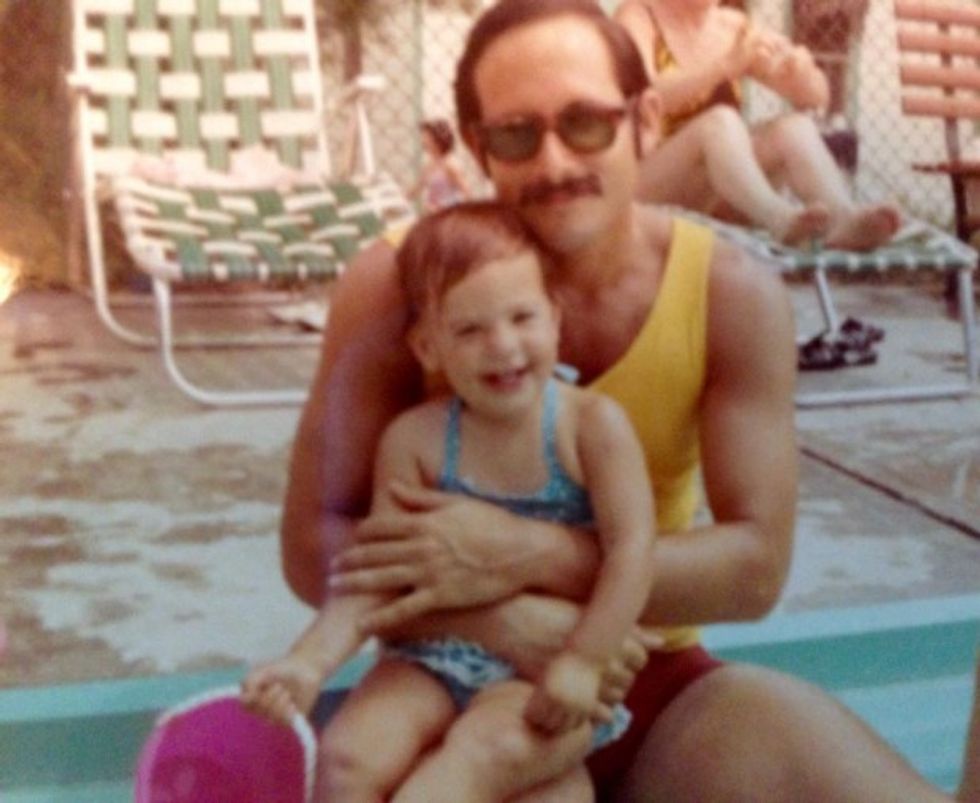 Deborah Greene with her father, Lowell Herman. (Sandra Herman)
While Greene confides that she still feels lost, she's less angry now. And that softening has helped her recognize that God has not left her alone.
"He will patiently wait for me to find my way back," she said.
More than anything, Greene believes she cannot allow her father's suicide to be for nothing.
"It cannot be senseless. I've learned so much about what we all might have done to save him, it's time to raise my voice to prevent another family from suffering this kind of horrible loss," she said. "I want to write and talk about suicide loss and grief to open eyes."
If the success of her opening to this conversation is any indication, the world is ready to read, listen and see.
To learn more or contact Deborah Greene, see reflectingoutloud.net. If you or someone you know needs help, please call 1-800-273-TALK or visit the National Suicide Prevention Lifeline today at suicidepreventionlifeline.org.
–
TheBlaze contributor channel supports an open discourse on a range of views. The opinions expressed in this channel are solely those of each individual author.