When I first decided to become a writer five months ago, I quickly learned two important rules of the trade: 1) Write about what you know, and 2) Write about what the public wants to read.
The rules are simple enough, but the hard part is convincing websites to publish the content you have written. When you have an idea in mind of what you'd like to write about, you seek out websites that fit your "niche." The successful writing gurus will all tell you that your niche is your number one target when you're starting out as a new writer.
I decided the best niche to write about would be somewhere in the LGBT bracket. The topic should have been easy enough for me to write about… after all, I'm gay.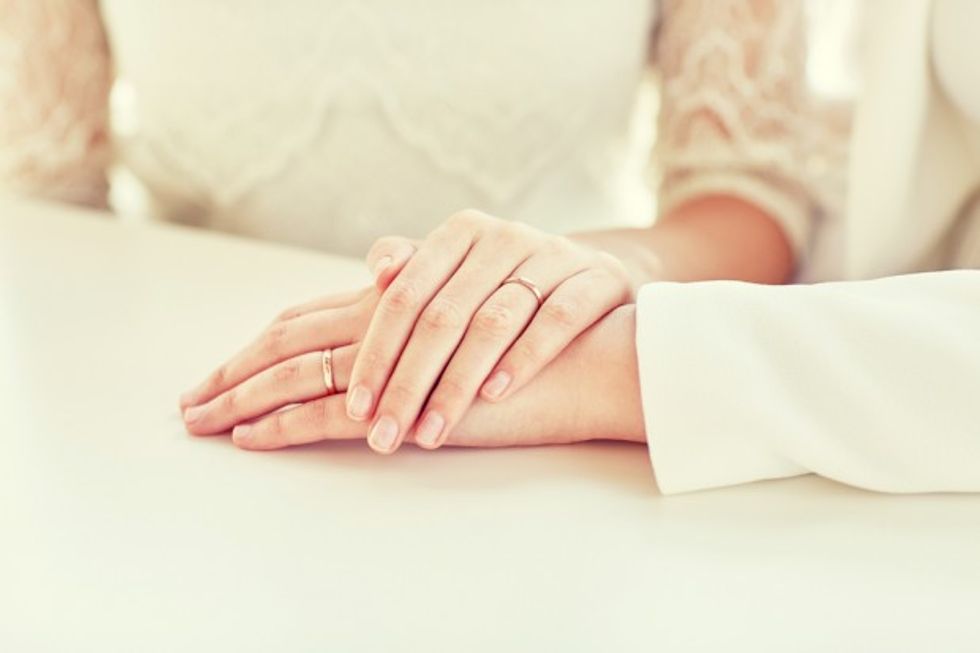 Image source: Shutterstock
Yet, as I perused around LGBT-friendly websites and blogs, I was faced with an overwhelming problem: I couldn't morally and ethically write for sites that go against my own political beliefs.
Within the past few months, I have read dozens — if not hundreds — of articles, blog posts and narratives tailored toward the liberal community. One particular BuzzFeed article titled, "Transgender Woman Loses Anti-Discrimination Case Against Blood Bank" was, I'm sure, intended to fuel my anger toward the "homophobic" blood banks and judicial court systems. On the contrary, I found myself condemning BuzzFeed for being so irresponsible in their "news reporting."
It was very evident that the article in question was not written to inform, but rather, to stoke the flames of hatred and mistrust in the medical field, as well as the federal courts. The article was even trickled with paltry excuses from the plaintiff's lawyer, whose explanation of the loss was due to a "very conservative jury." The lawyer even goes on to mention that "[w]hen the judge asked what social and civic groups the jurors belonged to…10 out of 12 said they [were] active in a church."
While I can agree with my LGBT brethren that conservatism and religion can play a large part in homophobia, the liberal media only perpetuates this homophobia. The left has no intention of ever seeing peace among the LGBT community and conservatives. It's a supply and demand trade — plain and simple.
I'd like to state, however, that there has never been a time where I excused homophobic behavior, it's just that my perception of homophobia tends to vary from others'. There is no such thing as "equality" when everyone seems to have different ideas of what the actual term entails.
For myself, I believe in a fair trade. I was raised in a Catholic household and learned how to be a respectful human being. Since coming out, I have rarely come across discrimination because I genuinely believe that I lead a life that most people respect. I am educated, I have good morals, and I don't try to rub my homosexuality in people's faces. Even the most conservative, church-going individuals have been kind and courteous to me.
My hope, as a writer, is to present a different side to homosexuality than the one that is portrayed in the liberal media. I'm not here to dissuade anybody's beliefs. I'm simply a female who just so happens to like other females — or rather, one, actually. In October of 2016, I'll be getting married to the love of my life. Rest assured, you won't read about me suing a bakery for refusing to bake my wedding cake (I can't afford one anyway), nor will you see me on CNN crying because some random, small-town pizzeria refused to cater my wedding (I'm not that poor).
The only fight I'm looking to have as an LGBT person is for the right to live out a happy — albeit borderline boring — life with my future wife and children, along with our two dogs, cat, chameleon and a partridge in a pear tree.
CC Wells is currently a high school English teacher living in Southern California with her fiancée and multitude of animals. Contact her at ccwells.freelancing@gmail.com.
–
TheBlaze contributor channel supports an open discourse on a range of views. The opinions expressed in this channel are solely those of each individual author.