The wave of support for physician-assisted suicide is quickly enveloping the country.
Several states have already proposed bills this year, with more sure to follow. Nebraska Sen. Ernie Chambers, the same guy who sued God, is introducing the bill to the Nebraska Unicameral, while Colorado is proposing a similar bill. Both bills are written to mirror Oregon's "Death With Dignity Act."
This is indicative of the growing sentiment among many Americans encouraging doctors to ignore the healing element of their professions in order to fit a culture of death agenda.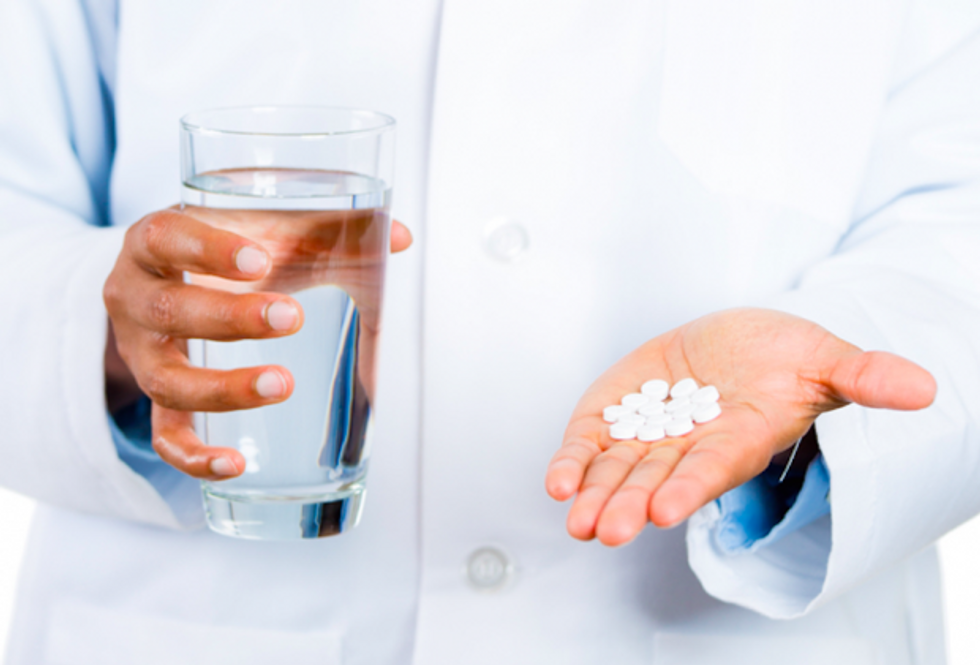 Photo credit: Shutterstock.com
Meanwhile, the American Medical Association continues to oppose the practice.
Obviously, allowing doctors to terminate the lives of their patients compromises the care they provide to sick patients under the oath they took to do no harm. Helping patients kill themselves is the antithesis of the medical profession, but apparently the number of Americans who recognize this is dwindling.
Last year alone, more than 20 states proposed physician-assisted suicide laws. Most of these laws stipulate that a doctor can prescribe the medications, but is not allowed to administer them. While on the surface this seems sensible, it also reeks of liability-oriented reasoning.
How sensible is it to tell a man that he can give his suicidal friend a gun but that he is disallowed from actually pulling the trigger? It might stop the man from pulling the trigger prematurely on his friend, but he is still complicit in the man's death. But at least he won't go to jail, right?
The growing support for physician-assisted suicide is baffling, considering the litany of concerns that has been expressed and the abuses that happen in places where the practice is legal. The support echoes the growing sentiment that personal autonomy is sacrosanct, and suffering is to be avoided at all costs. Along with abortion, assisted suicide will have attempted to wipe out the value of human life both at the very beginning and at the very end.
Perhaps one reason for the support is that physician-assisted suicide is an issue that tugs at the emotional heartstrings. From documentaries and emotional anecdotes, to the highly publicized story of Brittany Maynard, the proponents of physician-assisted suicide are good at appealing to the emotions of everyday people like you and me.
But in addition to our emotions, we also have an intellect and a will. The intellect is where we discern between right and wrong, not the emotions. The will is what enables us to act in accordance with what we have decided is right and wrong. We should use these faculties properly in order to avoid enacting policies that do not advocate for the value of human life and have shown to be troublesome in other places.
The numbers reveal that not only does physician-assisted suicide compromise the healing profession, it also leads to increased suicide across the board. In Oregon, suicide rates have spiked since the legalization of physician-assisted suicide. If you encourage suicide in one population, you encourage it in all populations. It's extremely difficult to look at two people who are suffering and encourage one to choose life and the other to choose death.
We should oppose physician-assisted suicide not because we lack empathy toward those who are suffering, but for precisely the opposite reason. We should be upholding the dignity of all human life and suffering, not diminishing it. It is compassionate to help patients find ways to improve their quality of life, not encourage them to end it. Life is not a disposable commodity. If we are unable to find any meaning or purpose in suffering, death seems a convenient escape route. And the more we encourage people to take this route, the more desensitized to it we become, and the more the route itself will be appealing.
Furthermore, if life becomes disposable, there will be situations where death becomes the preferable option to life, and these decisions will not be limited to persons with a terminal illness. The slippery slope has already happened in places where physician-assisted suicide is legal.
In Belgium, a 24-year-old woman was granted the right to die absent any physical illness. In the United Kingdon, a set of parents decided their daughter's life was no longer worth living, and they were granted the right to euthanize her. This is where the slippery slope can and will take us.
Proponents of physician-assisted suicide will argue that there are safeguards in place to prevent abuse of this power and ensure that the law is followed properly. But studies show that the safeguards are highly ineffective. In places where physician-assisted suicide has been legal for some time, the safeguards have slowly gone by the wayside and been replaced with complacent attitudes and an unwillingness to prosecute those who do not adhere to them.
This makes perfect sense. If we've agreed that helping someone kill himself is okay only under conditions A, B and C, it's a lot easier to change the conditions now than it was before we agreed that it's okay to help someone kill himself. Once that initial hurdle is crossed, the conditions are basically for aesthetic purposes only. Once death becomes a viable medical option, who cares who writes the prescription or whether the request was made in writing or not? These safeguards may seem good in theory, but in practice they are mostly illusory.
This is not an over-exaggerated worry either. Studies have shown problems, problems, and more problems with the practice of physician-assisted suicide. These problems encompass virtually everything, ranging all the way from elder abuse to inaccurate reporting to an increased targeting of individuals with disability.
Most Americans, presumably, are not in favor of increased suicide rates, corrupt doctors, elder abuse, meaningless safeguards against the taking of life, insurance companies pushing death on patients, treating life as a disposable commodity, and making legal decisions based solely on emotional anecdotes. Given the evidence, along with the consequences that legalizing this practice has brought, it is incredibly difficult to maintain that the practice has any benefits for society as a whole.
So why is a growing population of Americans so hellbent on legalizing this practice when the studies repeatedly demonstrate the deleterious effects on society? Seemingly, it's a combination of our crusade toward absolute personal autonomy and our collective narcissism.
On the one hand, we want to have total, absolute control over our bodies, all the way to the point of deciding between life and death. And on the other hand, we somehow believe that despite the disastrous effects legalizing physician-assisted suicide has had on other countries, it won't happen to us. We are the United States, and we can do better than they have done. We won't fall victim to the slippery slope. Or so we tell ourselves.
It's a lethal, delusional combination, and one we should fight back against. What seems good for personal autonomy can, at times, be disastrous for society as a whole. Moreover, we should recognize the trend happening in other countries and stop it before the freefall happens to us too.
The effect of legalizing physician-assisted suicide will be the diminishing of the value of human life at its end stage. This is a road that the United States does not want or need to travel.
It's time to stand up for the dignity and value of all human life before it's too late.
Cullen Herout is a pro-life, pro-family writer. He has a passion for writing about life issues, Marriage, fatherhood, and creating a culture of life. Follow him on his new Facebook page at www.facebook.com/cullenheroutwriter.
–
TheBlaze contributor channel supports an open discourse on a range of views. The opinions expressed in this channel are solely those of each individual author.