When famed Austrian economist Fredrich Hayek accepted the Nobel Prize for his life-long work advocating freedom, his acceptance speech became famous for explaining the fundamental problems with socialism.
Hayek termed the desires of politicians, policymakers and bureaucrats the "pretense of knowledge" -- the fallacy that a select few individuals have enough information to create desired outcomes through legislation.
Obamacare has again proven Hayek's analysis correct. In hindsight, it is clear that the federal healthcare program's architects knew very little about what they imagined they could design.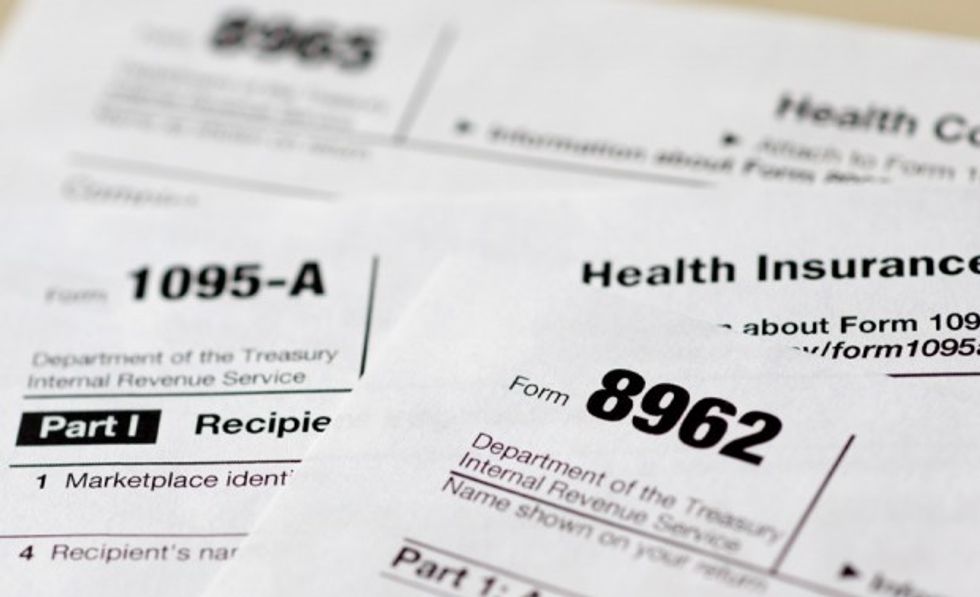 (AP Photo/Carolyn Kaster)
When government officials make decisions on the "pretense of knowledge," they do not have to account for the inevitable errors of their ways.
In a recent Wall Street Journal op-ed entitled "I was Wrong About Obamacare," Bob Kocher, a key architect of the law, acknowledges the mistakes and perverse incentives that Obamacare created. Millions of Americans lost their healthcare plans, pay more for healthcare, or wait longer to see a doctor as a result of Kochers' mistakes, and yet he and his allies do not have to suffer any of the consequences.
Oh well -- they tried.
Kocher writes:
"What I got wrong about ObamaCare was how the change in the delivery of health care would, and should, happen. I believed then that the consolidation of doctors into larger physician groups was inevitable and desirable under the ACA…. Well, the consolidation we predicted has happened: Last year saw 112 hospital mergers (up 18% from 2014). Now I think we were wrong to favor it."
Rather than let the marketplace address the needs of its customers. Kocher believes that Washington bureaucrats are better suited to make such decisions.
"I still believe that organizing medicine into networks that can share information, coordinate care for patients and manage risk is critical for delivering higher-quality care, generating cost savings and improving the experience for patients. What I know now, though, is that having every provider in health care "owned" by a single organization is more likely to be a barrier to better care."
Kocher has given us a peek behind the curtain where people like Ezekiel "I Hope I Die at 75" Emanuel, Jonathan Gruber, and others dictate through the force of government the mechanisms which they believe are better than the decisions of millions of people in everyday settings. In other words, they think they know more than the market. That is the "pretense of knowledge."
Obamacare is littered with examples of Hayek's fallacy. Oregon, ground zero for the programs ineptitude, tried to create a state exchange, only to pull the plug on it when election day was rolling around because Gov. John Kitzhaber felt it would cost him his re-election.
Big insurance companies who lobbied for the bill thinking that millions of healthy people would suddenly line up to enroll are suffering huge financial losses and now want taxpayers to bail them out.
Despite the president's pledge that you could keep your plan and costs would be reduced by $2,500 a year, millions have lost their plan and costs, as well as deductibles, have skyrocketed.
Bureaucrats, politicians and policymakers are never smarter than the marketplace. The backroom decisions of a dozen smart people will never outsmart the millions of decisions made every minute of every day – no matter how many degrees these brilliant architects have hanging on the wall.
–
TheBlaze contributor channel supports an open discourse on a range of views. The opinions expressed in this channel are solely those of each individual author.