Within the past few weeks, seemingly bizarre behavior by President Barack Obama has baffled and bemused us. Is he leading us on a death march?
These actions are leading to the death of U.S. foreign policy as we knew it. This of course will lead to our own death as a sovereign nation.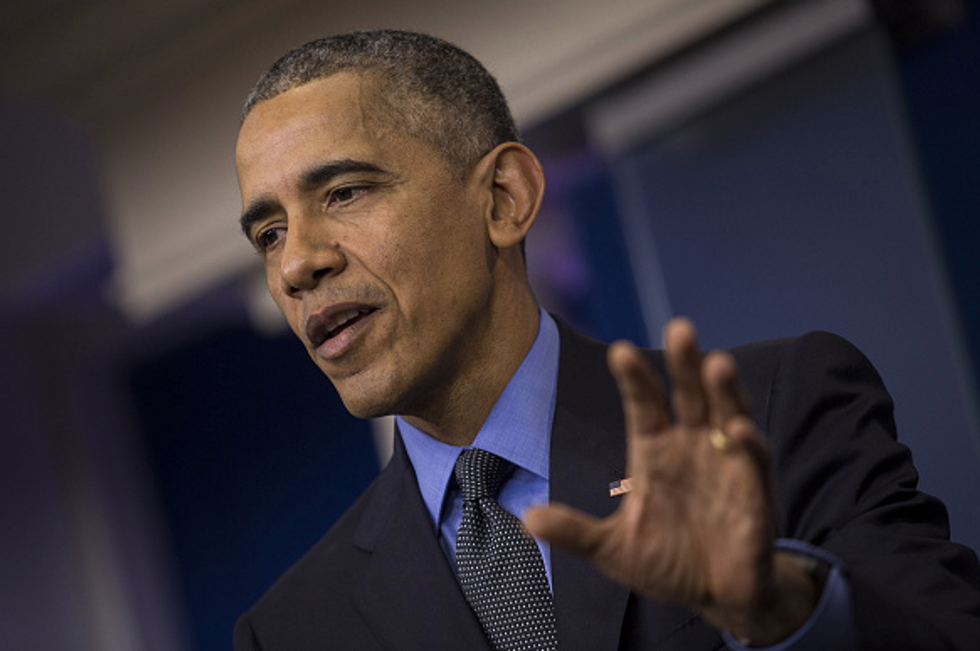 President Barack Obama speaks during a news conference in the Brady Press Briefing Room of the White House in Washington, D.C., U.S., on Friday, Dec. 18, 2015. Obama is trying to put Republicans on defense in the U.S. debate over gun rights with a call to ban people on the governments no-fly list from buying firearms. The trouble is his proposal may be unconstitutional. (Drew Angerer/Bloomberg via Getty Images)
As president, if you ignore the obvious threat of an enemy; put your own forces under the command of a foreign entity; release the enemy in the face of undeniable recidivism; deny the reality of bloody attacks ... you have abdicated the highest responsibility of all, that of protecting and defending the People and the Constitution of the United States.
This behavior begs the question: Has the president surrendered?
There is no indication that President Obama has the stomach or intent to perpetrate any offensive military action except of course when it involves drones. The president loves drones. If I didn't know better, I'd say, after his term is up he is going to retire to Hawaii and play with drones. Look out Islanders and vacationers!
Why won't the resident LEAD instead of constantly retreating?
The president won't lead because he doesn't know HOW to lead. He has no experience or training as a leader. He has never run anything successfully. He is completely dependent upon others to tell him what to do, and apparently none of them know a wit about leadership either. We're doomed.
Who will save us from this capitulation?
The clincher for me was Vladimir Putin's recent endorsement of front running Republican presidential candidate Donald Trump. Calling Trump "bright and talented," and observing that Trump is the "absolute leader" in the race for the Republican nomination, Putin is unabashed in his praise.
Is this smoke and mirrors? Is this a ruse? Is Putin attempting to influence the outcome of an American election? If so, which way? Is he laying the ground work for a positive relationship with the potential leader of the free world.
Any way you cut it, Putin's endorsement of Trump is a thumb in Obama's eye; the praise, the attention, the joy in Putin's words towards Trump, and deafening silence about Obama. The president's clumsiness with Russia has come home to roost.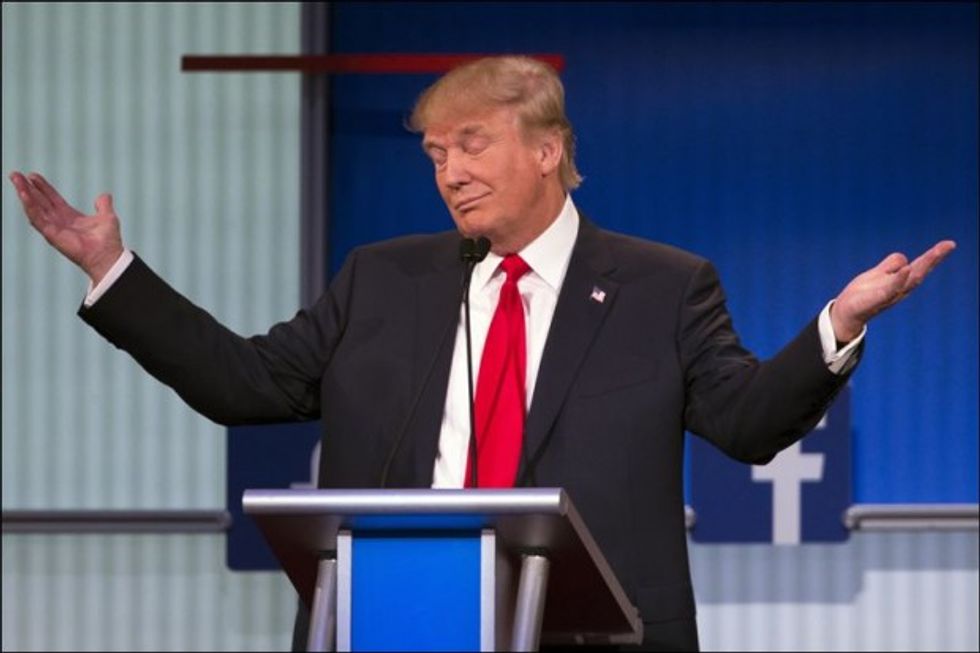 Image source: CNN
One thing is clear; Trump is presidential to our most important frienemy. That is important because it gives us hope. It is also important because it will keep the left wing pundits busy for a while, as they squawk and crow about the endorsement's insignificance and in so doing make it more significant with every word.
Will relief come in time to save us from Obama's implosion, his death march to oblivion? The list of blunders above is long and daunting. But is it possible that with Putin's endorsement Trump will gain influence in American foreign policy? Will Obama become superfluous in the wake of Trump's increasing popularity and foreign endorsements? How lame can this duck get?
Time will tell, but in light of how things are going, time may not be on our side.
Montgomery Granger is a three-times mobilized U.S. Army major (Ret.) and author of "Saving Grace at Guantanamo Bay: A Memoir of a Citizen Warrior."Amazon, Blog, Facebook, Twitter: @mjgranger1
–
TheBlaze contributor channel supports an open discourse on a range of views. The opinions expressed in this channel are solely those of each individual author.