As President Barack Obama delivers his last State of the Union to the United States as its president, reflecting back on his legacy as the most pro-abortion president ever to lead this nation is sobering.
He made no qualms about his adamant support of abortion before he became president, voting several times against the Born Alive Infant Protection Act, which would force abortionists to provide life-saving care to babies who survived abortions. His positions were, and still are, radical.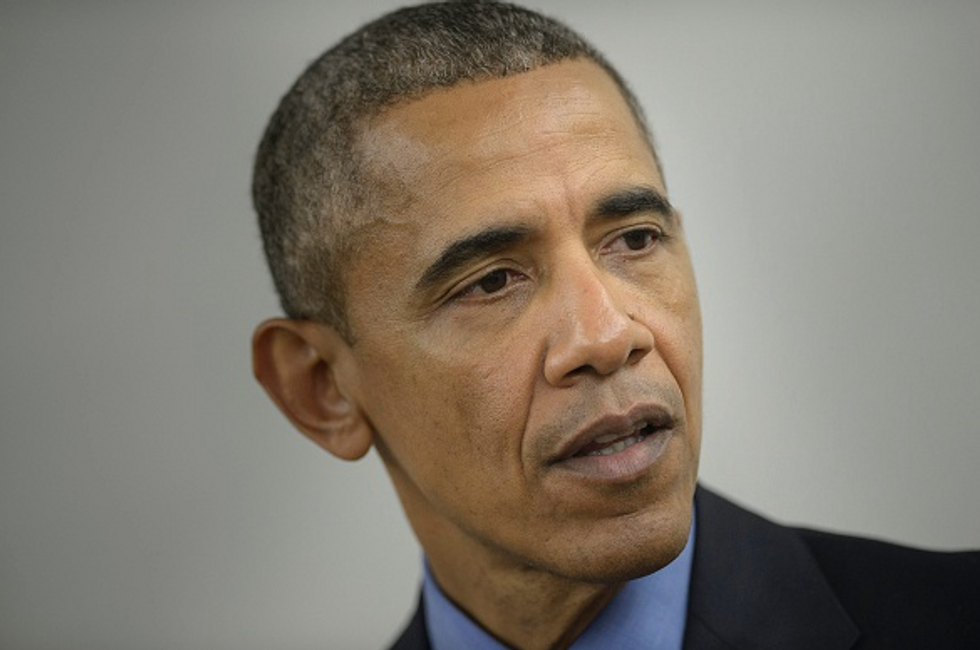 BRENDAN SMIALOWSKI/AFP/Getty Images
The legacy of President Obama will go down in history as the president who abdicated his responsibilities when it came to the protection of the most innocent citizens of this great nation.
One of Obama's first acts as president was to repeal the Mexico City Policy, which prohibited tax dollars from going to international organizations that do abortions. A few months later he signed an executive order that allowed tax dollars to fund unsuccessful embryonic stem cell research.
Less than a month after taking office, President Obama began the process to roll back conscience protections that his predecessor had put in place so that healthcare professionals would not be forced to perform abortions if they were opposed to doing them.
He also nominated Kathleen Sebelius, then governor of Kansas, for the position of the secretary of Health and Human Services. Ms. Sebelius was one of the most pro-abortion governors in the nation, vetoing a bill that would have restricted late-term abortions, and was close friends with late-term abortionist George Tiller. The archbishop of Kansas City even advised that she no longer receive Communion because of her radical abortion rights position.
And all that was just in the first couple months of Obama's presidency.
He later went on to push through Obamacare, which forces taxpayers to fund abortion. He has made it his mission to compel nuns, the Little Sisters of the Poor, to pay for health plans that include abortion-inducing drugs, which the Church is morally opposed to.
President Obama nearly shut down the government over taxpayer funding of the nation's largest abortion provider, Planned Parenthood, in 2011. Meanwhile, the abortion giant has continued to receive an astounding amount of money from taxpayers and has dramatically increased its share of the abortion market, doing 15 percent of all abortions in 2000 to 32 percent in 2011.
Then after the horrific Center for Medical Progress videos that came out last summer showing high-level Planned Parenthood executives discussing the harvesting and sale of body parts of aborted babies, President Obama set another record by issuing his eighth veto and first ever veto of a pro-life bill, when he forced taxpayers to fund Planned Parenthood yet again, to the tune of over half a billion dollars.
This is a shameful legacy to leave behind. But perhaps the more horrifying thought is that it could actually be worse.
Former secretary of state and current Democrat running for president, Hillary Clinton said this week that she wants to repeal the Hyde Amendment, which has successfully been attached to every funding bill for decades because it restricts federal taxpayer dollars from funding abortions directly except in rape, incest and to protect the life of the mother. Without this protection, taxpayers will be forking over hard-earned money to pay for ending the life of an innocent child.
According to severalpolls, a significant majority of Americans find this to be reprehensible.
So while many in the pro-life movement are looking forward to the fact that this is President Obama's last State of the Union address, they also recognize that this upcoming election is perhaps the most crucial for those who cannot speak for themselves, the littlest among us, and their mothers.
A pro-life president is essential to the protection of both mother and baby and hopefully by this time next year, we will be looking forward to celebrating the inauguration of a president who will fulfill the obligations of the office to protect all its citizens.
Kristan Hawkins is president of Students for Life of America.
–
TheBlaze contributor channel supports an open discourse on a range of views. The opinions expressed in this channel are solely those of each individual author.