"… in one of the worst targeted attacks on aid workers in South Sudan's three-year civil war. They shot dead a local journalist while forcing the foreigners to watch, raped several foreign women, singled out Americans, beat and robbed people and carried out mock executions…

"…the U.N. peacekeeping force stationed less than a mile away refused to respond to desperate calls for help. Neither did embassies, including the U.S. Embassy."
Socrates once said, "The unexamined life is not worth living for a human being."
Much of our modern-day infrastructure is built upon this Socratic wisdom. The United States of America would never have been born without a ship full of reflective men and women who dared to look at themselves, their leaders, and the shackles of a lifestyle that supported the few rather than the whole. That ragamuffin lot of men and women became "we the people," and afforded the opportunity to us all.
Just like many other "we the people," I am of Native American heritage. So, my very DNA carries the bloody parts of the march toward freedom. What began as a desperate cry for freedom as our founding mothers and fathers cut their tether to demagogues, eventually worked itself out at the cost of many who lived on the land we wanted. Our hands are not clean. Still, all the blood withstanding, "we the people" have pressed on.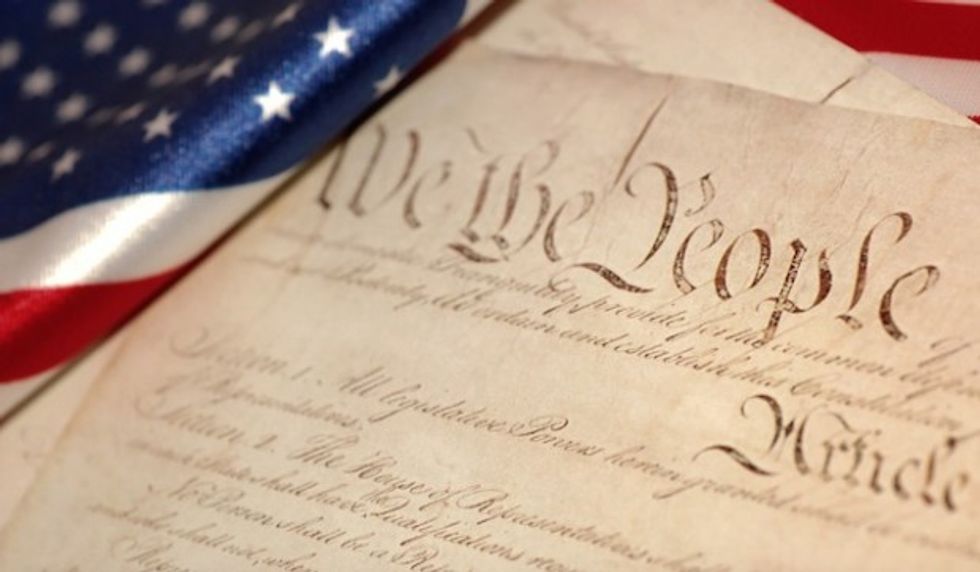 Photo credit: Shutterstock
In unprecedented leaps, the United States of America has set the bar for reflectively sifting through our own brief history—often even as it unfolds, face-off with our errors, collectively mourn our losses, own up to our convenient deceptions, and take the right next step to keep the ship afloat—risking overcrowding the vessel to save all within our reach.
My father was a World War II combat veteran. He raised me with stories from his childhood, explaining how our country teetered between World War I and II—just working, cranking out a survival, billowing sails but direction unclear. Then, the world started flying apart through the terror of Nazis and Kamikazes. "We the people" took a deep breath and a hard look at who we were, who we wanted to be, and what we would have to do in order to reach our potential.
My dad did it. Millions of other Americans did it, too. We prayed. We sacrificed. We bled. We rationed our food and our gas. Women went without their hosiery and men went without their women. That moment, that decision, that leadership, that willingness, that self-examination of "we the people" changed the people, strengthened the people, made the people who we were for the next several generations.
Today, I find myself asking, "Where did those 'we the people' go?" How did we go from world leaders whom nations counted upon, to a such an impotent mockery that our women are targeted for rape while our men are forced to watch and "we the people" aren't storming Washington, D.C. saying, "Take our hosiery, ration our supplies, do whatever it damn-well takes, but we want an open and direct response. No more means NO MORE."
Another piece of Socratic wisdom goes something like, "All that I know is that I know nothing."
I surely don't claim to have the magic bullet, much less the answer to fix "who we've become as a people," but I fall back on the truth that any life worth living—any nation worth sustaining—requires self-examination, and then action borne from our deepest discoveries. The discovery of Americans being targeted with impunity calls on us for both, starting with self-examination.
–
TheBlaze contributor channel supports an open discourse on a range of views. The opinions expressed in this channel are solely those of each individual author.