President Barack Obama may have derided his political opponents as "crazies," but give him credit for remedying the error in the classiest way possible: he had his press secretary (well, deputy press secretary) Eric Schultz go out – sans apology – and say that while the president didn't regret the remark, he may have been "a little flip."
I wonder how often Obama hears the invective hurled at him and lets it slide as being "a little flip"?
Suggesting that your opponents are somehow mentally deficient is common political (mal-)practice. Sen. John McCain (R-Ariz.) laments that Donald Trump "fired up the crazies," Sean Hannity refers to our vice president as "crazy uncle Joe" Biden, and Thomas Friedman complains about how one of our political parties (guess which one) has "gone nuts."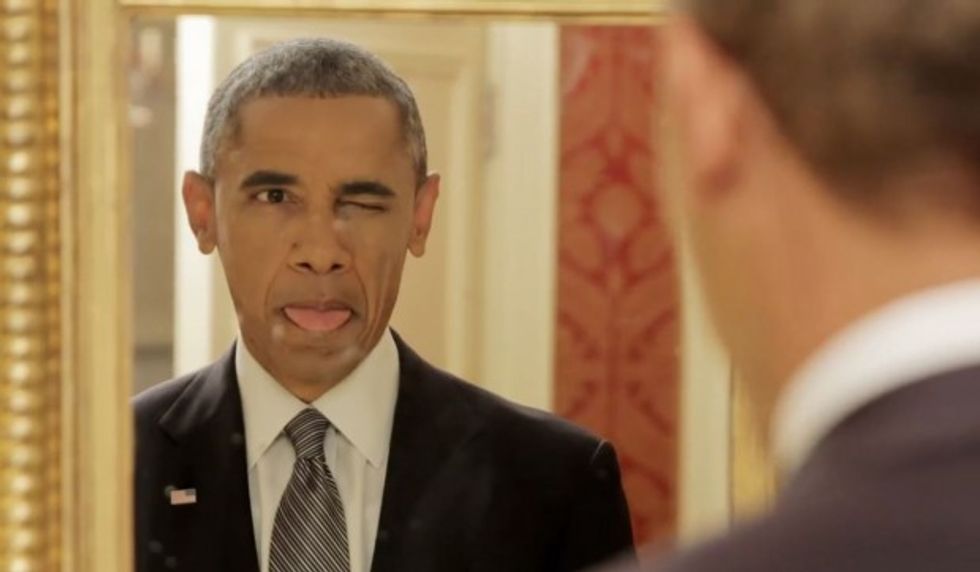 Image source: BuzzFeed
So, why is "you're stupid and/or divorced from reality" such a trope in political rhetoric?
It probably stems from frustration. Political issues are issues we care about, and when people oppose us on something we're passionate about, we have a hard time saying that they're good, rational people. Instead, we tend to describe them as having some sinister motivation, or as being, well, too stupid to figure out what's right.
This is typically just a derisive caricature. The issues we deal with in politics – war, crime, economic and foreign policy – are the sorts of topics where the answers aren't always obvious. If the last decade or two has taught us anything, it's that markets and military actions are notoriously difficult to forecast. When the consequences of your actions are tough to predict, then it's reasonable for people to disagree about which actions are correct.
More than this, though, we sometimes face moral dilemmas where the consequences of our actions are clear, but we're stuck having to choose between two morally good outcomes. In any given situation, what's more important: honesty or compassion? Aiding the needy or rewarding the virtuous? There are no pat answers to these sorts of questions.
So, when Obama says that Republicans are "crazies" for shutting down the government "for ideological reasons," or for wanting to water down Wall Street Reform, he's saying that there can't possibly be any good reason to oppose his policies. The only explanation is irresponsible craziness.
Like I said, it's a caricature. Republicans have shut down government in the short term largely in an effort to force us to address our long-term fiscal problems (our budget deficits, after all, are destined to get much bigger). And Dodd-Frank is fair game for questioning on the basis of the unforeseen consequences of government regulation.
But, rather than simply address his critics and their objections, Obama gives in to frustration and resorts to name-calling. With no regrets.
Whatever happened to having a president who sets an example of civil debate that the rest of the nation can follow?
–
TheBlaze contributor channel supports an open discourse on a range of views. The opinions expressed in this channel are solely those of each individual author.