Virginia farmers and other landowners who have clashed with environmental groups over the terms and conditions of conservation easements that sit on their property now have added leverage thanks to a recent ruling from the state's Supreme Court.
Under the terms and conditions of conservation easements, property owners typically enter into legal agreements with land trusts where they agree to set aside a portion of their property for conservation purposes in exchange for receiving tax breaks. The idea here is to preserve both historical and bucolic regions for posterity while also providing property owners with sufficient latitude to conduct commercial and light industrial activities.
But what began as a mutually beneficial arrangement has evolved over time into a vehicle for government land grabs, according to public policy analysts who are familiar with the agreements.
The ruling from the Supreme Court of Virginia, which was issued last week, says that whenever there is any doubt or ambiguity over an easement's legal language courts must construe this language in deference to the land owner and with the burden of proof on the land trust or any other party charged with enforcement of the easement.
The case involved a dispute between Wetlands America Trust (WAT), a non-profit land trust set up to provide financial support to Ducks Unlimited, a non-profit wetlands and waterfowl conservation group, and White Cloud Nine Ventures, which operates Chrysalis Vineyards in located in Middleburg, Virginia, about 40 miles west of Washington, D.C.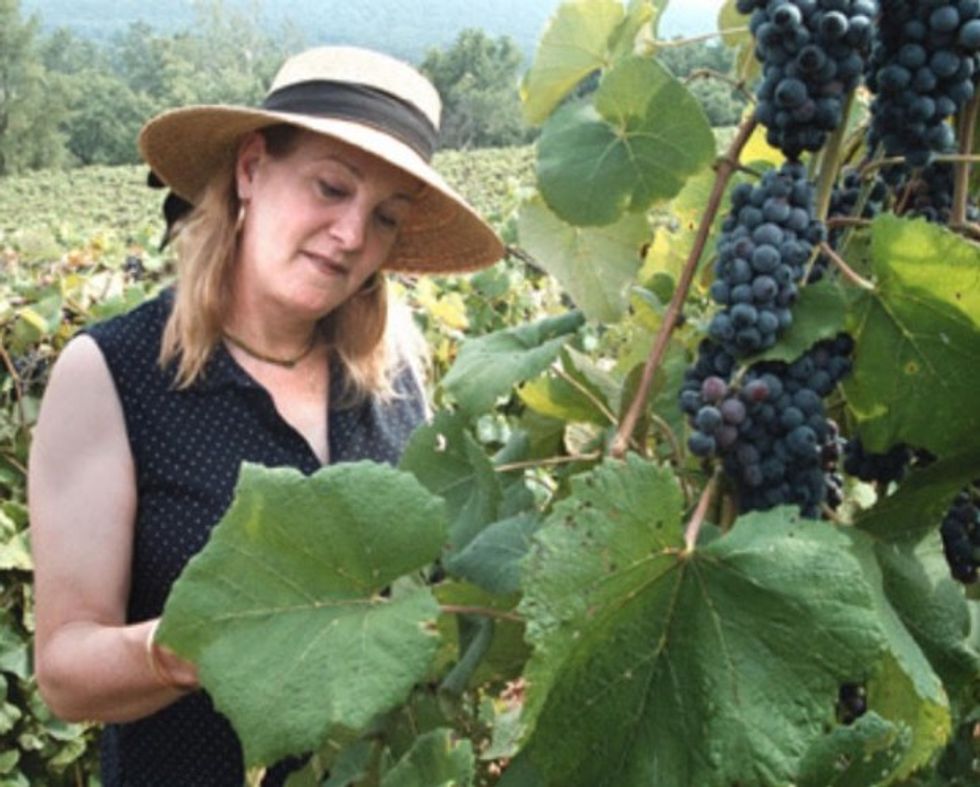 Jennifer McCloud of Chrysalis Vineyards. (Jennifer McCloud)
WAT holds a conservation easement on behalf of Ducks Unlimited on the 200-acre property that includes Chrysalis Vineyards. Ducks Unlimited objected to the winery's plans to construct a farm building housing a creamery, a bakery and tasting room. These plans also called for the construction of a small bridge and roads leading to the farm building and putting in a parking lot in front of the structure for the benefit of the winery's customers.
White Cloud had argued successfully at the trial court level that the term "farm building" was ambiguous and open-ended to the point where it allowed for construction. But WAT and Ducks Unlimited identified 14 separate easement violations. But in the end, the state Supreme Court upheld a lower court ruling that applied a common law principle that said "restrictive covenants are to be strictly construed in favor of the free use of land."
The key phrase from the court ruling is as follows:
"Under this common law principle, consistently recognized and applied by this Court for over a century, '[v]alid covenants restricting the free use of land, although widely used, are not favored and must be strictly construed and the burden is on the party seeking to enforce them to demonstrate that they are applicable to the acts of which he complains."
The Virginia Supreme Court ruling came just a few days after the Virginia General Assembly passed a joint resolution recognizing Martha Boneta, the owner and operator of the 64-acre Liberty Farm in Fauquier County, for the role she played in successfully advancing legislation to protect property rights.
Boneta has been involved in a high-profile dispute with the Piedmont Environment Council over the stipulations included in a conservation easement that sits on Liberty Farm. The Piedmont Group is a non-profit land trust based in Fauquier County that stands accused of trespassing across Boneta's property. The case, which has attracted national attention, has been extensively covered in The Daily Signal.
Boneta has filed a lawsuit with the Fauquier County Circuit against the PEC and the husband-wife real estate team of Phillip and Patricia Thomas who are both PEC members. Phillip Thomas owns Talbot Realty in Middleburg, Virginia and previously owned Liberty Farm.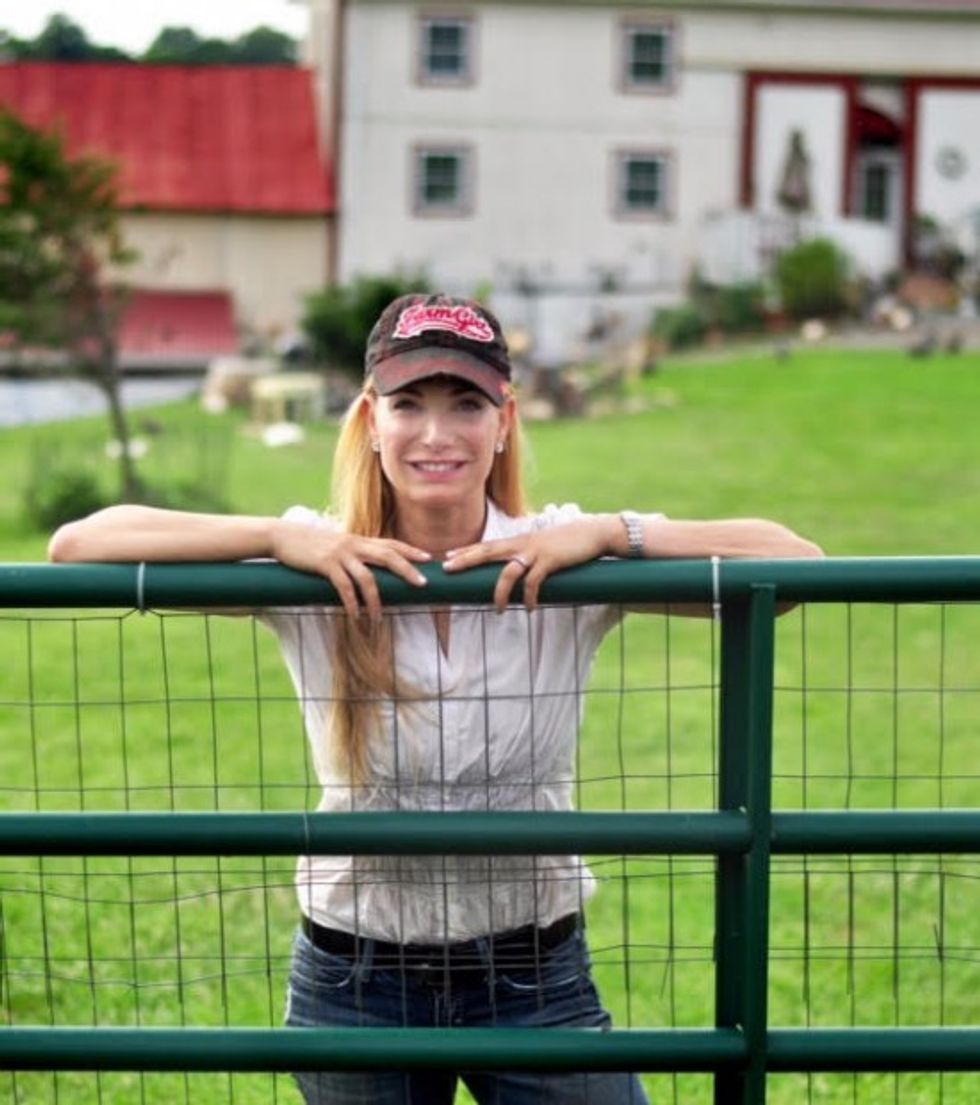 Martha Boneta of Liberty Farm. (Martha Boneta)
Boneta has presented evidence that suggests the PEC and the Thomases colluded with county government officials to undermine her business operations. In January, Circuit Court Judge Jeffrey Parker rejected a motion from Phillip and Patricia Thomas to dismiss the lawsuit and ruled that Boneta had presented sufficient evidence for the case to move forward with a trial by jury, which is expected in the next few months.
The setbacks well-funded, politically well-connected environmental groups have experienced in Virginia on the floor of the state legislature and in the court room could have reverberations across state lines. A broad-cross section of citizens joined with members of both major parties to pass two separate property bills under Boneta's name in the past two years over the opposition of environmental activists. The Supreme Court of Virginia has now weighed decisively in favor of average citizens and small business owners who see land trusts abusing their authority within the framework of conservation easements.
In an email message, Jennifer McCloud the owner of Chysalis Vineyards, explained what the court victory meant for her operations:
"For me personally, this victory removes the burden of uncertainly in my life; this land and farming IS my life. This 'legal' obstruction has frozen our actions… our plans, and kept me, and all the folks who work here (and all the families who depend on them) in a state of nervous suspense. And, frankly, I think that's exactly what was intended. This is a landmark case because it stops an untenable and often duplicitous practice in the environmentalist easement community, I believe that these conservation easements have been purposefully drafted to be vague and ambiguous. Language like 'significantly impair the conservation value' is totally subjective, absent any guidelines or definitions that can be understood and applied by the landowner (and the conservation agency, for that matter). This puts all power and control in the agency, since they arrogantly believe they are the ones to solely arbitrate what constitutes a significant impairment."
What happens in Virginia may not stay in Virginia. Average citizens who have prevailed over the power and influence of the environmental movement in one state could inspire simliar action across the country
–
TheBlaze contributor channel supports an open discourse on a range of views. The opinions expressed in this channel are solely those of each individual author.